About 10 different things going on at once with the car, but the splitter is the big one. It's pretty big.
Adding more brackets. The rope is not permanent.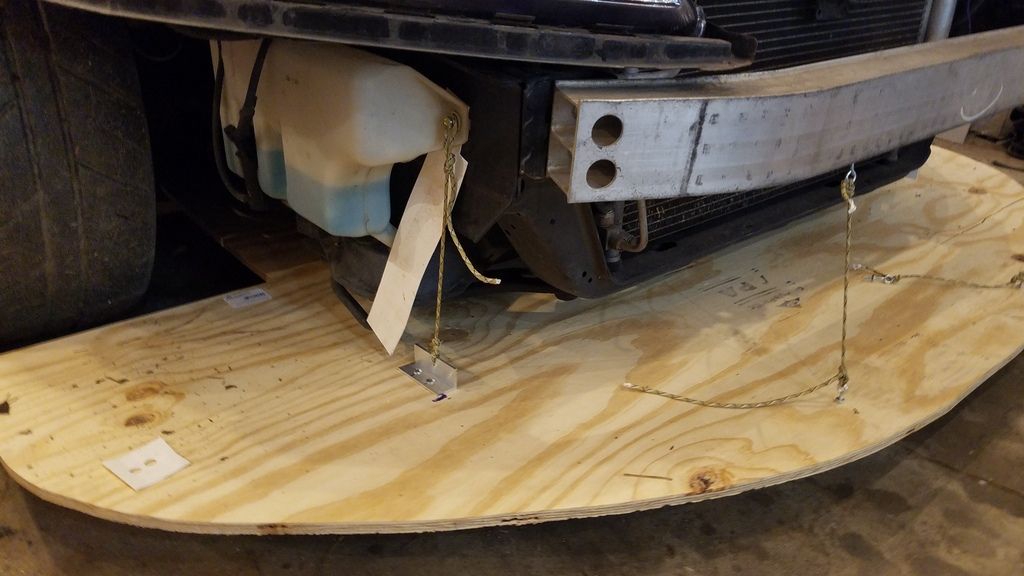 It does look cool.
And it's strong enough to stand on which is the universal "good enough" for splitters I hear.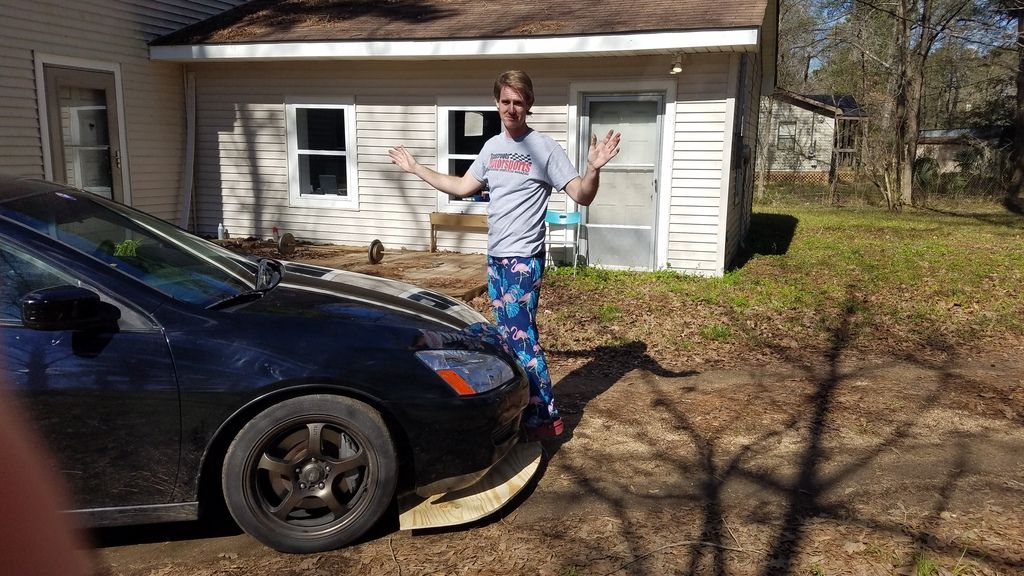 I took it for a drive around the block. Got up to 60mph. Hit all the big potholes. It didn't scrape or fall off. Success!