Next I took on the front of the interior which meant tackling the wiring, glove box and defroster. I tackles the glove box first then the defroster and lastly the wiring. The defroster was tricky as there were four nuts under the hood to be able to get the defroster out. I went to my wiring diagrams and knew I wanted to keep the abs and the brake sensor. Everything else could go. So I went from this.
Took a break overnight, here was the progress
Getting closer:
To finally complete on the wiring: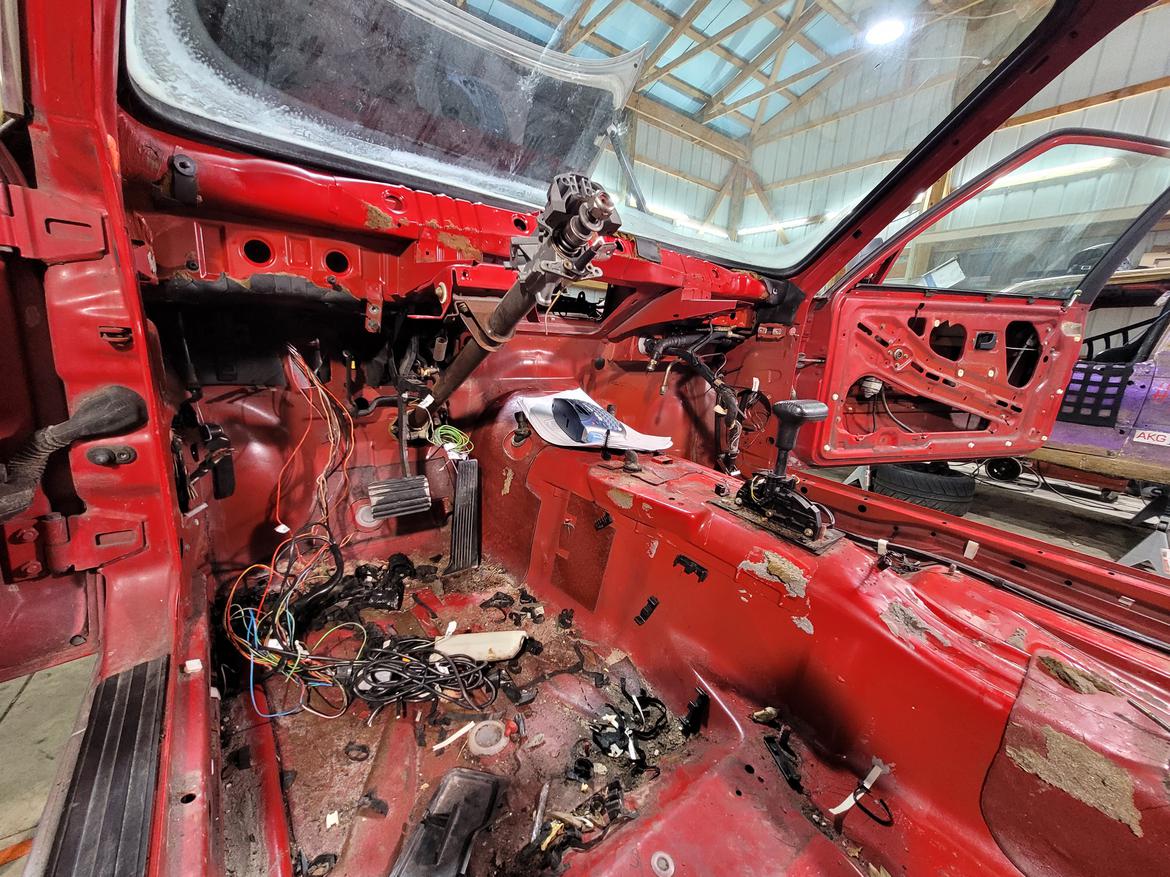 I ended up using a Dymo labeler to label the wires I wanted to keep. I also did this in the engine bay:
Fuse box is eliminated as well:
Next up is taking the motor and transmission out.