Listing another one for dad.
We did a rent and drive a few years ago to pick up this piece of classic American iron.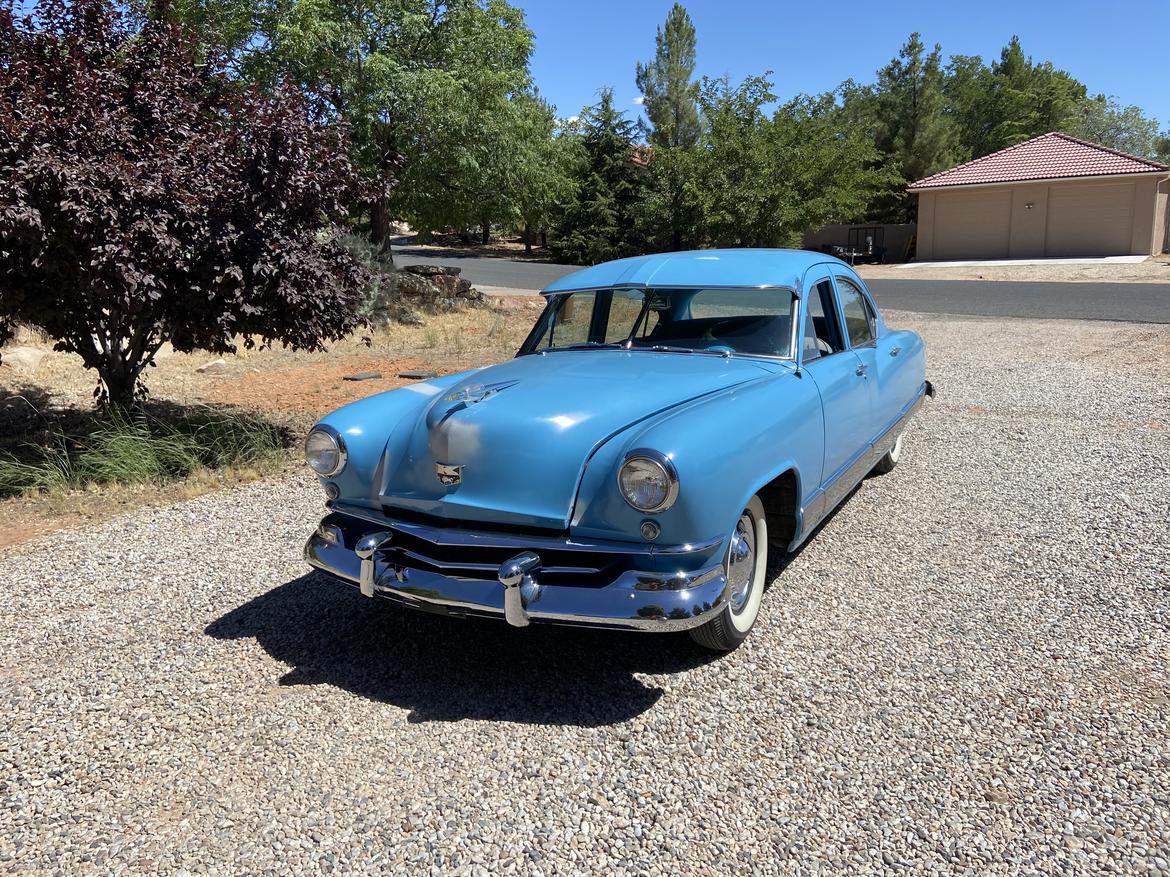 It's got the original flathead 6, and still runs on 6v. Runs and drives. Brakes are from '51, so it stops, gently. The paint is the roughest part. It's got chips and nicks and spots of primer. NO RUST! Seriously. None.

The radio works. AM only, of course. The car is a column shift 3 speed manual. All the windows and doors work well, interior is nice. There is a crack on the passenger side of the windshield.

I have a couple videos I'll post up tomorrow. A drive and walk around. The car is in St. George UT. Mom wants $8k, but money talks.
Texting me is best, 435-632-5958.
The car drives, tires are oldish, and we drive it from Wyoming when he bought it, but I think a trailer is best. Trip: https://grassrootsmotorsports.com/forum/your-trips-and-adventures/lets-drive-a-66-year-old-car-500-miles-home/134698/page1/