Very clean, low miles 964 C2 Cab. Guards red with black leather interior. Paint is excellent, as is the interior. Very minor wear on drivers outer bolster, better than most I've seen because of low miles. Everything works as it should.
Has the excellent 3.6L M64 engine with 2 plugs per cylinder, high compression, about 250hp - a great, reliable air cooled Porsche engine. Transmission is the 2wd Manual - makes for a lighter car and is less problematic than the AWD C4 transmission.
Has aftermarket CD player and speakers, which just makes it more enjoyable to drive, really. Factory original D90 wheels. Not tracked or modified or abused. One scratch on front bumper.
Extensive records and maintenance history (oil lines just replaced). Because of the low miles - most everything is in excellent cosmetic and mechanical condition. This car is low enough miles you can still enjoy it on the road, but not so low you can't every drive it (like a museum piece).
Great, clean example of the last iteration of the air cooled 911 (unless you count the 993). Can help with shipping easily.
$35,000
[URL=http://s61.photobucket.com/user/greggearhead/media/M%20Trading%20Co/Porsche/964%20005%202_zpsxflvnicn.jpg.html]
[/URL]
[URL=http://s61.photobucket.com/user/greggearhead/media/M%20Trading%20Co/Porsche/964%20015%202_zpsuo0m2gnb.jpg.html]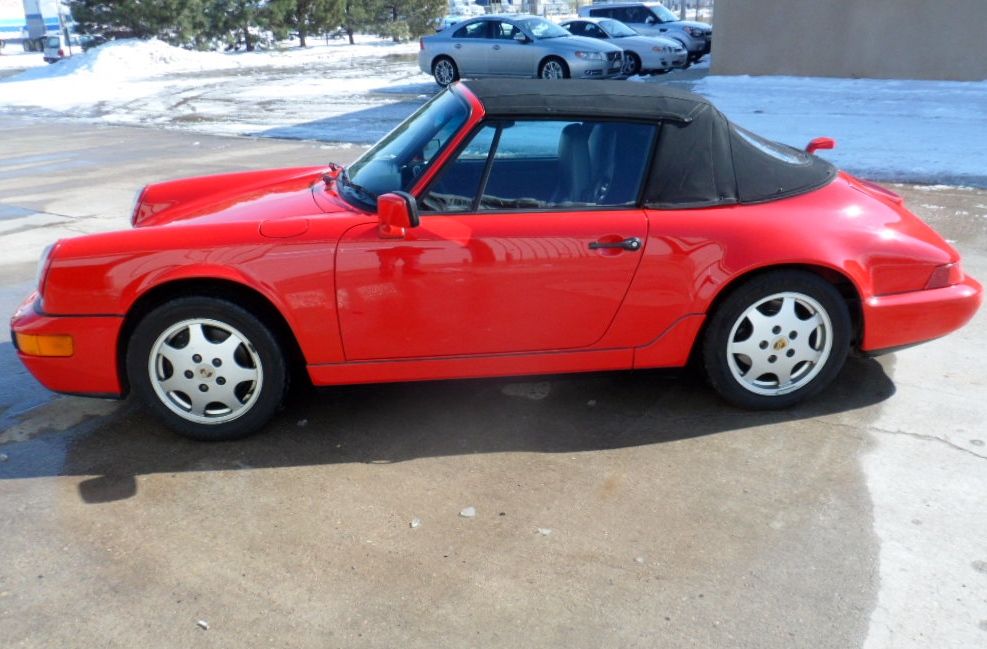 [/URL]
[URL=http://s61.photobucket.com/user/greggearhead/media/M%20Trading%20Co/Porsche/964%20012%202_zps7l0fx0jr.jpg.html]
[/URL]
[URL=http://s61.photobucket.com/user/greggearhead/media/M%20Trading%20Co/Porsche/964%20017%202_zpsfml6vkbv.jpg.html]
[/URL]
[URL=http://s61.photobucket.com/user/greggearhead/media/M%20Trading%20Co/Porsche/964%20008%202_zpsnllffvr3.jpg.html]
[/URL]
[URL=http://s61.photobucket.com/user/greggearhead/media/M%20Trading%20Co/Porsche/964%20020%202_zpsnslmqnhh.jpg.html]
[/URL]
[URL=http://s61.photobucket.com/user/greggearhead/media/M%20Trading%20Co/Porsche/964%20025%202_zpshorgughv.jpg.html]
[/URL]
[URL=http://s61.photobucket.com/user/greggearhead/media/M%20Trading%20Co/Porsche/964%20029%202_zpskymwz2wu.jpg.html]
[/URL]
[URL=http://s61.photobucket.com/user/greggearhead/media/M%20Trading%20Co/Porsche/964%20027%202_zpsxpfvqfz4.jpg.html]
[/URL]
[URL=http://s61.photobucket.com/user/greggearhead/media/M%20Trading%20Co/Porsche/964%20032%202_zpsctlgzuwi.jpg.html]
[/URL]
[URL=http://s61.photobucket.com/user/greggearhead/media/M%20Trading%20Co/Porsche/964%20033%202_zpsift2yjqy.jpg.html]
[/URL]
[URL=http://s61.photobucket.com/user/greggearhead/media/M%20Trading%20Co/Porsche/964%20036%202_zpspv3vuwie.jpg.html]
[/URL]
[URL=http://s61.photobucket.com/user/greggearhead/media/M%20Trading%20Co/Porsche/964%20035%202_zpsdv4ymhpm.jpg.html]
[/URL]
[URL=http://s61.photobucket.com/user/greggearhead/media/M%20Trading%20Co/Porsche/964%20034%202_zpsvsisbmbq.jpg.html]
[/URL]
[URL=http://s61.photobucket.com/user/greggearhead/media/M%20Trading%20Co/Porsche/IMG_1572%202_zpsnpg5vbje.jpg.html]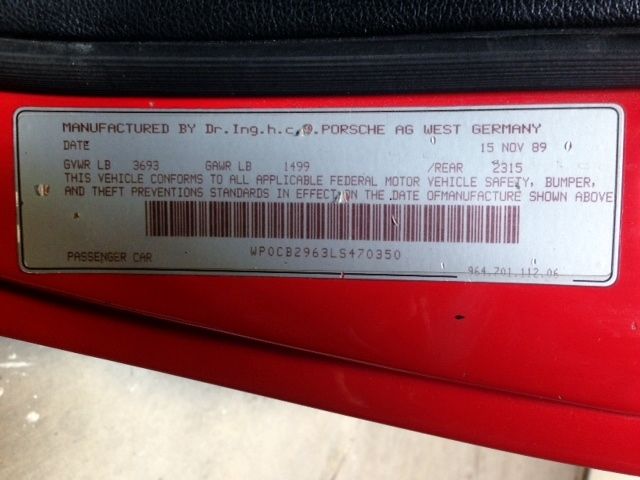 [/URL]
[URL=http://s61.photobucket.com/user/greggearhead/media/M%20Trading%20Co/Porsche/IMG_1571%202_zps3dwpvzdj.jpg.html]
[/URL]