Needs nothing. Get in and race.
Car is log booked.
Located near Burlington, Vermont. $9,500 obo. Take note of the expensive "extras" that come with it.
Steve Contact: SCCVermont@aol.com
HISTORY
I purchased the car in 2005 as a minor roll over (did not break sunroof glass, but we did have to push up the roof a bit on passenger side) and it saw constant improvements over the years. In May 2010, someone drove it into a tree (22 mph was the estimate based on the dash freeze) where I had to replace the hood, fenders, engine, transmission, radiator, skid plate, control arm, struts, steering rack, subframe, etc. and bend the unibody horns back into place. Was back racing in May 2011.
Build thread over the years… http://www.motorgeek.com/viewtopic.php?f=6&t=23960
SAFETY
Full cage that is legal for all New England Hillclimb Series (NEHA) hillclimbs in Vermont and the Mt. Washington Hillclimb; I am sure it is legal for many other race sanctioning bodies, but I do not have firsthand knowledge of other organization's rules. .095 x 1.75 for most of tubing; smaller stuff is 1.50"
Window net
FIA race seats on Sparco sliders (both sides)
New FIA 6-point harnesses (both sides; new in 2015 and good for 5 years)
Two 2.5# ABC fire extinguishers
Battery cut-off switch (not an ignition kill switch)
ENGINE
300whp at 22 psi (?) boost using 110 octane leaded race fuel (VP C12); I used to run 353wHP, but it was too much wheel spin for the rough hillclimb roads. There is a lot more power available with this setup, but I can only use what power I can put to the ground at the race.
Drive by cable (instead of wire) throttle body
1.8T
APR headbolts
Gates Racing timing belt (April 2013)
Metal water pump
Wiseco Pistons
Scat Connecting rods
Ferrea solid exhaust valves (not the sodium style prone to failure), new valve sleeves, new seals, new lifters, etc. in 2013; head is otherwise stock.
Custom header to 3" exhaust; optional brand new cat to install via v-band clamp if you want use a cat
Tial GTX2863R turbo with Tial 42 or 44mm external waste gate (I forget the size)
ATP front mounted intercooler (FMIC)
Tial BOV
Upgraded in tank fuel pump (might be Bosch 044, but I forget)
57# injectors at 3 bar
N75 performance electronic boost control valve
4 bar fuel pressure regulator (FPR)
034EFI IIc with 4 bar MAP sensor engine management system; completely tunable
High Output DIS Coil with Built-in Driver / Separate coilpacks (can control/tune then via 034EFI)
Steel tubing fuel lines front to back
Firewall heat shield
Plumbed with Stage 2 Snow Performance water/meth injection system (brain, pump, tank, low level light, two nozzles 100cc and 175cc, etc…. everything), but I am using it for radiator water sprayer instead. You have options. Just move the nozzles to the existing bungs (one after FMIC and one on the throttle body) and plug in the brain to run the water/meth.
Extra valve cover vent
Large Mishimoto aluminum radiator…. Works great! (2014)
Brand new radiator fans (2014)
034 "race" engine mounts
ECS Tuning coolant "Y" pipe (to replace easy to break plastic pipe)
TRANSMISSION
Rebuilt 02M 6-speed with steel shift forks (USP Motorsports) with new WaveTrac LSD (2015)
Billet Aluminum shifter bushings for the cable ends (2015)
Billet Aluminum shifter bracket bushings (2015)
DriveShaftShop 475HP Axles
Spec 2+ clutch with pressure plate
Lightened Flywheel 210mm
034 EFI Motorsports Billet Aluminum dogbone
SUSPENSION
Custom camber plates reinforcement with stress bar
Cusco adjustable camber plates (2014)
Shine coilovers sleeves with shine 600# front springs and 400# rears; only lowered a little. * Springs are 2.5". Note on the spring rates…. I need to find a receipt to verify that the numbers provided are correct; going by memory. It was the Shine Racing spring rates recommended for my car at the time.
Fronts has helper spring
Bilstein Sport struts (new 2014)
Bilstein Sport shocks (new 2010)
235-17-40 Toyo R888 tires (new May 2015) mounted on 17x8 aftermarket rims
Wheel studs with 19mm nuts
BRAKES
Zimmerman stock size vented rotors
Hawk Blue 9012 front and rears are Hawk HP Plus (2016)
Stainless steel brake lines for front and rear
RBF600 brake fluid
GENERAL
Cusco roll cage sun visor set
Removed secondary air pump system; used 034EFI pretty block off plate on head
Serious aluminum skid plate that is further reinforced with tubing
Full size battery located in the rear of car
Body tie-downs front and rear
Has all the glass, power windows, locks, and stereo… yep, could save a lot of weight if I ever got around to removing it.
Everything electrical works…. Wipers (though I removed the rear wiper arm so I didn't keep running the wiper over a dry window during a race), windows, door locks, horn, lights, directionals, etc.
Passenger exterior door handles are sometime finicky
There are no airbags or DOT seatbelts in the car. I have had it registered/insured driving it on the road, but it isn't exactly "road legal" with the airbag and engine (due to engine mang. system) lights on the dash.
Gauges: Fuel pressure, boost, oil pressure, A/F, and EGT.
1" low oil pressure warning light on dash
Hoodpins
EXTRAS
Brand new in box DriveShaftShop 475HP axles (yep, a complete extra set!)
Non-sunroof roof (same color as car)… car had sunroof wherein we welded in sheet metal and bodo'ed over the seams to smooth it out. I picked up new roof to replace the wavy original, but decided I liked the American flag on the roof. Don't like the flag (or the welded in sunroof), here is a complete non-sunroof replacement
Two rims that nearly match what is currently on car (set on car were silver and powered coated in an attempt to match these two rims)
Lots of extra misc parts (control arms, struts, etc.) that I will include. Unsure exactly what I have, so consider it a bonus that does not affect the selling price whether the items are included or not.
Pictures:
Video from August 2015 at Okemo hillclimb that includes in-car, side of car, and current photos: https://www.youtube.com/watch?v=PFE6-gPoN9k
The car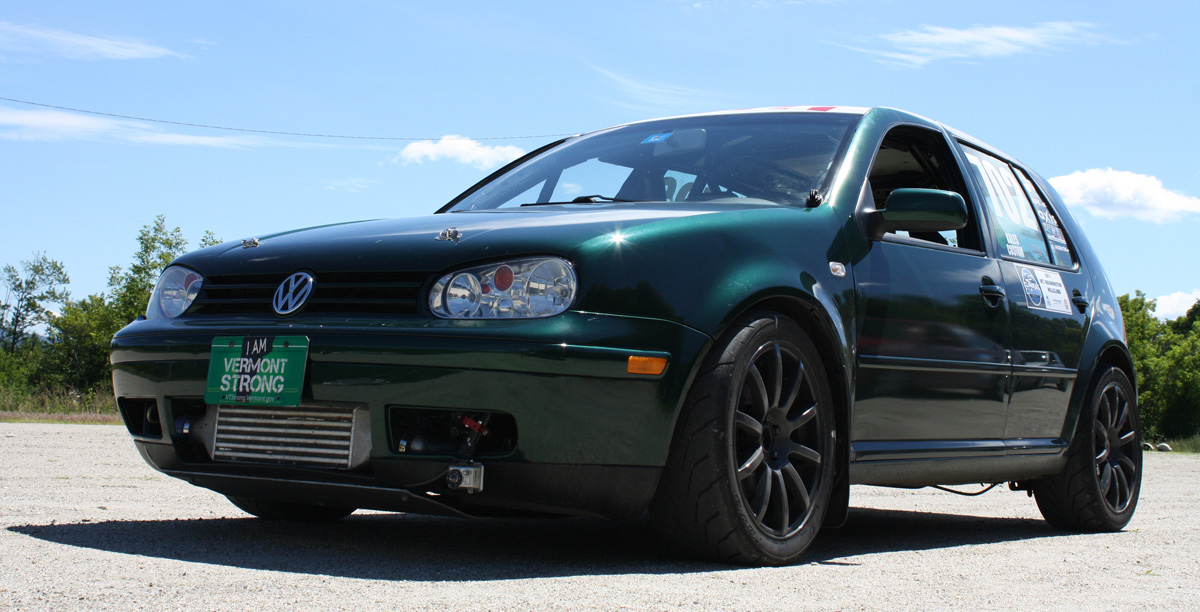 Engine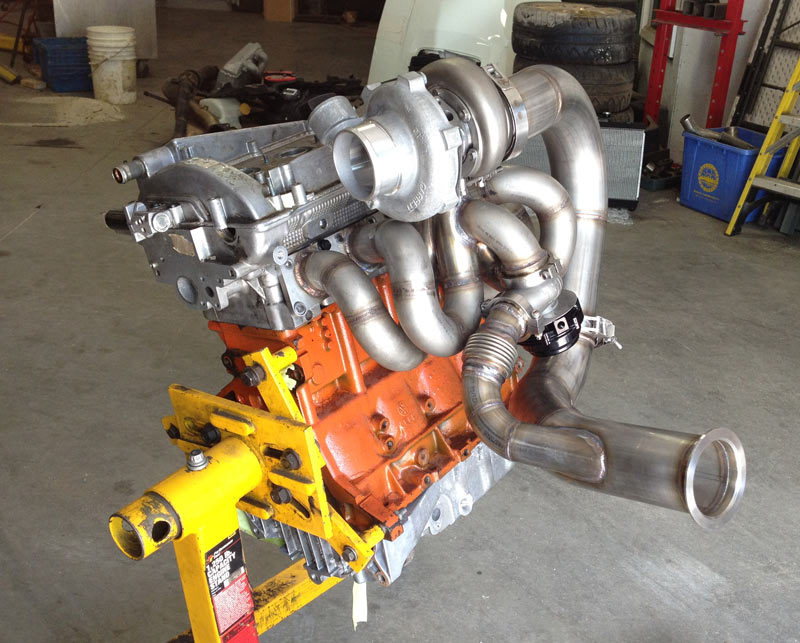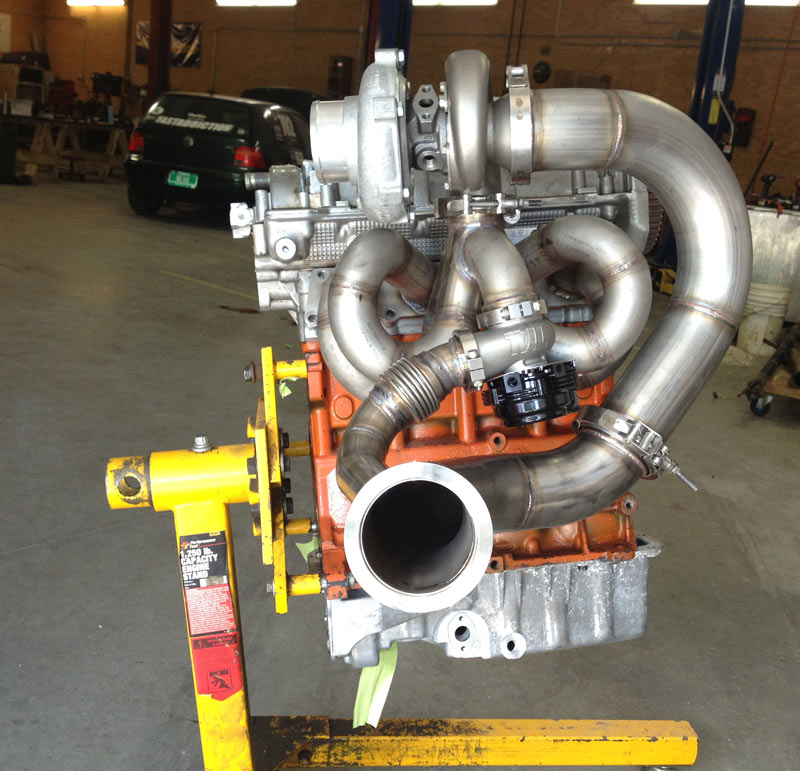 Camber plates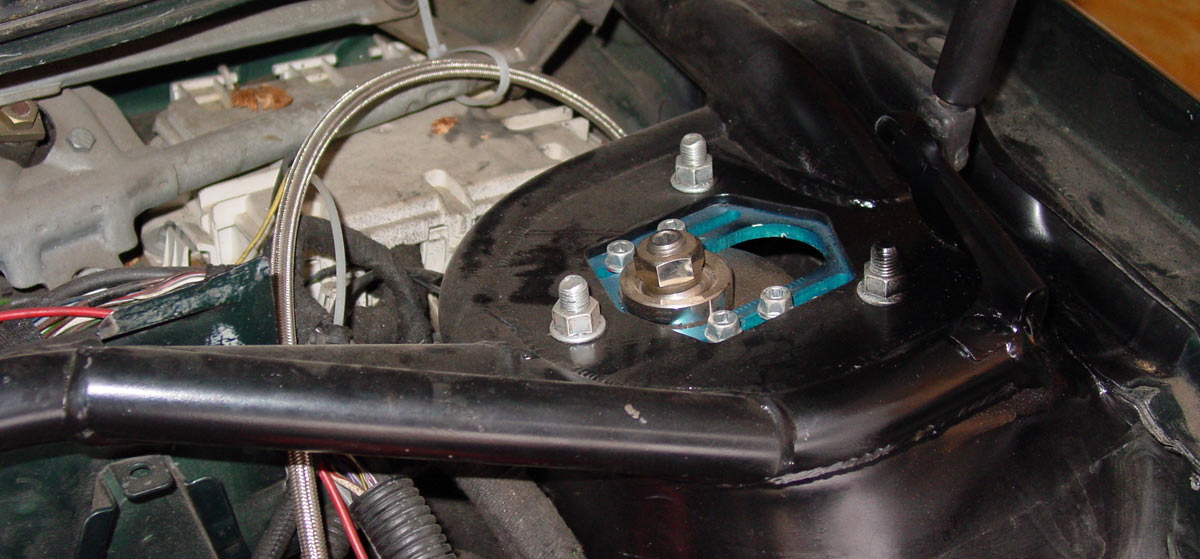 Fuel lines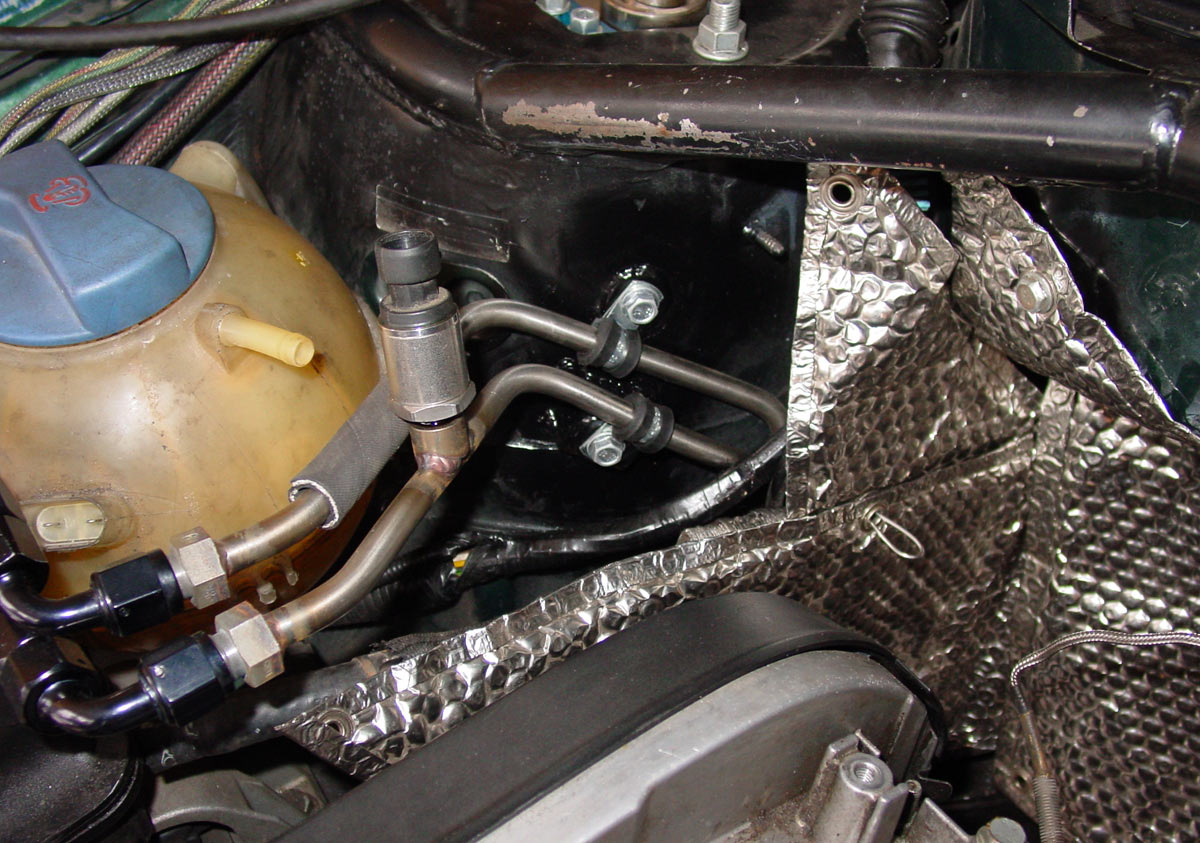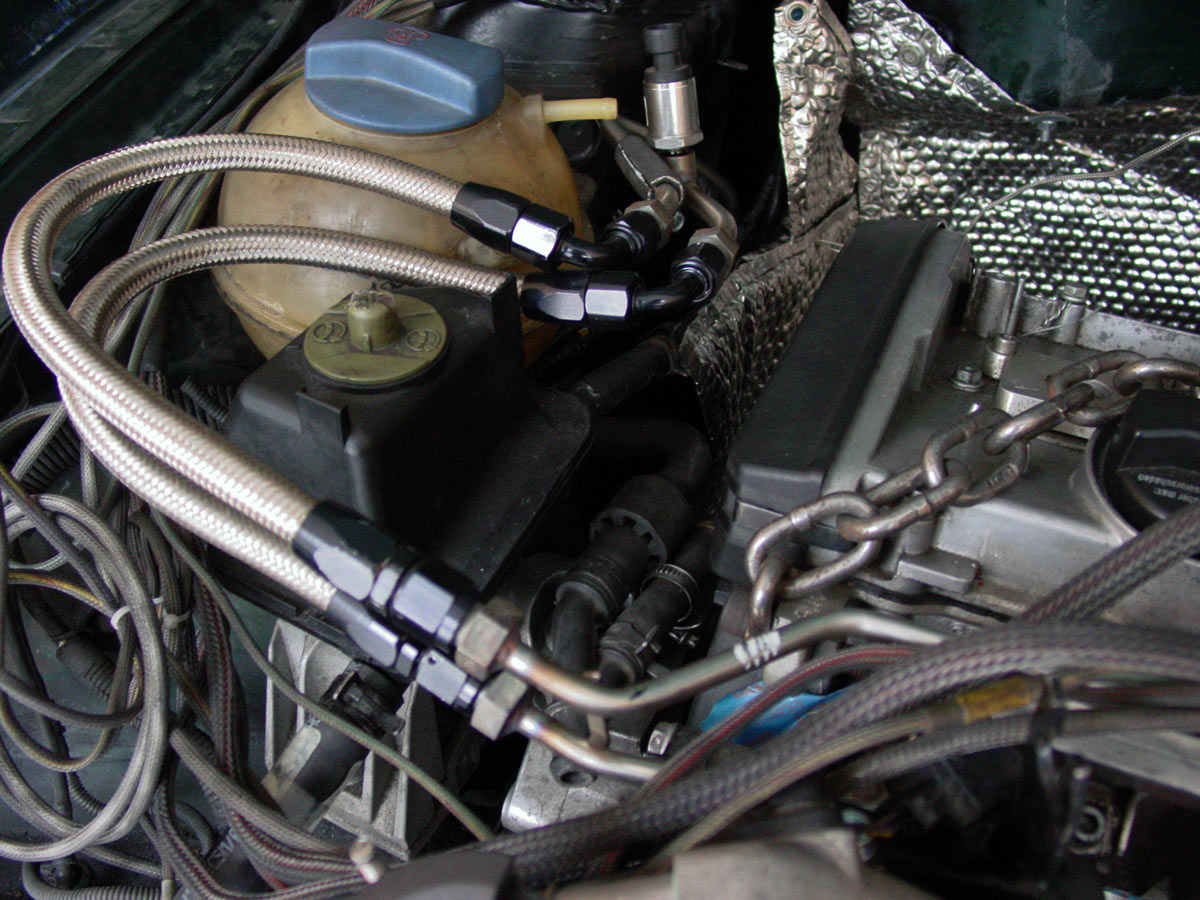 Interior (older picture… gauges are now in the center above the radio)