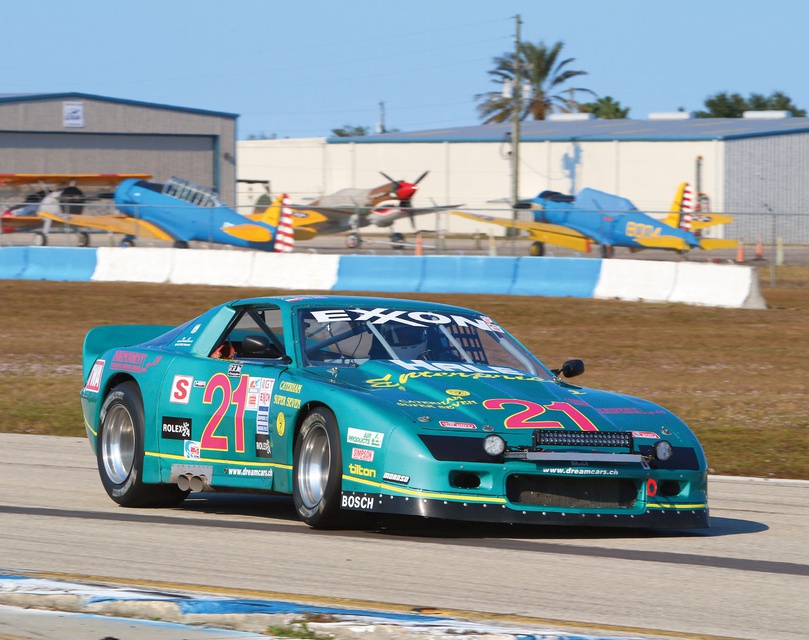 Several cars came over from Europe for HSR's recent Sebring Classic 12-hour weekend, including this 1982 Camaro driven by Switzerland's Alain Rüede. Did this Camaro originally race across the continent? No, it's as American as it looks.
Like many IMSA GT cars of the '80s and '90s, it's based on a tube-frame chassis-in this case, one built in Florida by Tommy Riggins. Wheel hubs are wide-fives, another all-American motorsports contribution. These hubs, a short-track staple for decades, economically combine strength, light weight and a giant wheel bearing.
During its professional career, this Camaro kept busy: 13 Daytona appearances plus eight at Sebring. Today Rüede campaigns the car out of Rüede Dream-Cars, his Swiss dealership that specializes in, yes, American classics.
This story ran in an old issue of Classic Motorsports. Want to make sure you're reading all the latest stories? Subscribe now.