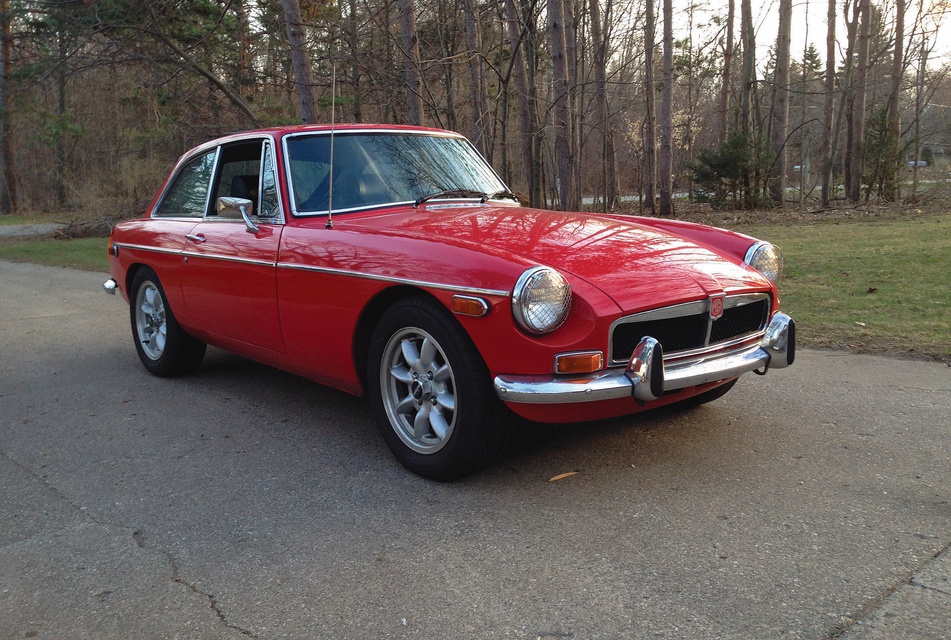 "Back in the day, the GT was often a stepchild, especially within the MG community because it wasn't a convertible," explains Carl Heideman, longtime MGB GT owner and restorer. "Now, there are a lot of people, especially outside of the MG community, that think GTs are cool and don't really care about convertible MGBs because Miatas, etc., are so much better."
The MGB GT might not feature a folding top, but there are still some strong arguments in its favor. For one, the GT makes the better highway cruiser as it's simply the quieter option. Steel beats cloth. That metal top is also less likely to leak than the fabric option.
That hardtop terminated in a lift-up door–standard hatchback layout–that allowed access to a rather healthy cargo hold. And unlike the roadster, the GT received a back seat–a tiny back seat but, still, technically room for four.
Some of the day's reviewers did see the beauty in this variant. "Above all, its smoothness, silence, and general refinement will be appreciated by people who, for one reason or another are a little tired of the buzz and vibration of the typical sports car," John Bolster wrote of the then-new MGB GT in a 1966 issue of Autosport.
The GT is also a bit of a rarity on U.S. shores due to a shorter model run. The MGB made its debut for 1963 as a roadster. The GT didn't arrive until the 1966 model year. While MG offered the GT through the end of the MGB production line–that would be 1980–they pulled the hardtop model from American showrooms after 1974. Worldwide, and talking round numbers, MG built about 385,000 roadsters and just 125,000 GTs.