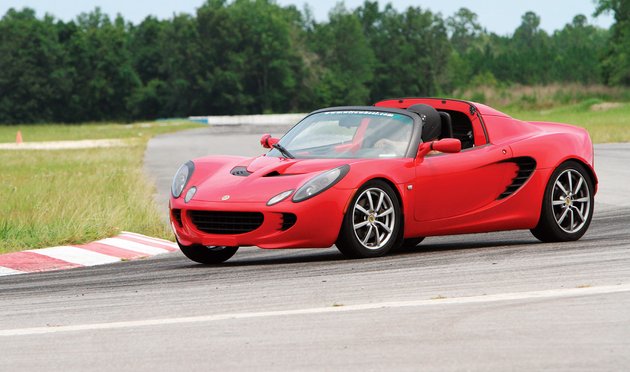 When Lotus first unleashed the Elise some 20 years ago, the automaker's message came through loud and clear: We're back, baby.
As a small, lightweight two-seater, the Elise was everything the Lotus name represented. It was a fast, minimalist, open-top sportster. And like so many good things, those first 1996–2000 Elises weren't legal for U.S. consumption.
The Elise got an updated body for 2001, and U.S. imports officially started for the 2005 model year. Power came from Toyota's twin-cam inline-four, and despite just 190 horsepower on tap, even the base Elise delivered supercar-like performance.
But that didn't stop Lotus from turning up the wick. An optional Sport Pack added forged wheels, stiffer Bilstein dampers and sticky Yokohama track tires. A supercharged engine became optional starting in 2008, boosting output to 220 horsepower.
Not hardcore enough? Lotus unleashed the hardtop Exige in 2000, with American exports appearing for 2006. Like the Elise, the Exige came in both naturally aspirated and supercharged versions; several track-ready Exige variants were also offered.
The lack of smart airbags, coinciding with the end of the run for Toyota's 2ZZ-GE engine, caused Lotus to pull the Elise and Exige from our shores after 2011. However, demand has since remained strong.
"My opinion is that the Elise prices bottomed out several years ago," says Hayes Harris of Wire Wheel Classic Sports Cars, a South Florida dealer that has sold many, many Elises over the years. "I would say that they are increasing slightly, or at least holding steady." Harris's dealership recently advertised a clean-title, low-mileage 2005 Elise for $31,900.
"But yes," he continues, "if a collector or enthusiast wants to buy an Elise or Exige, then they should not wait much longer, as the good, low-mileage examples are being bought up."