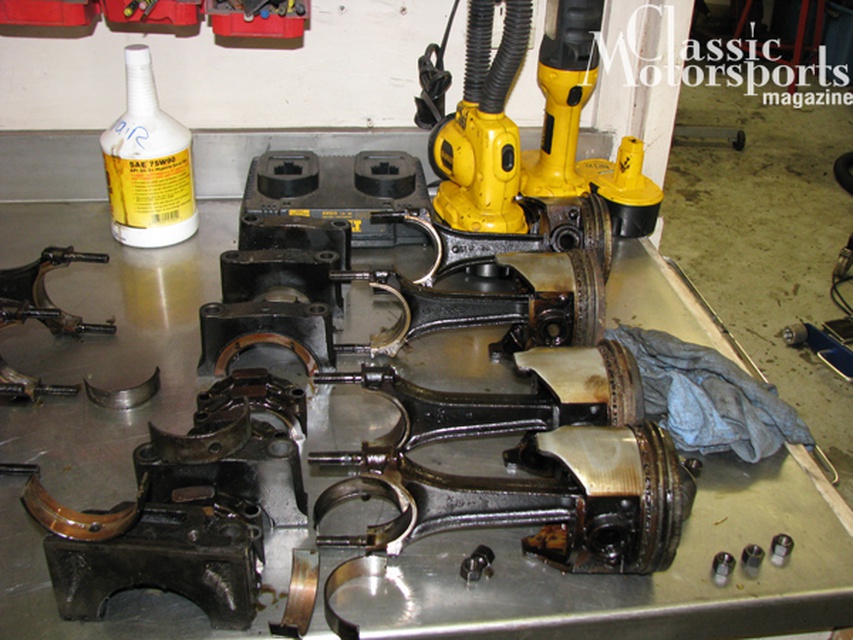 Our new-to-us Edsel Villager tow car sprang a rather serious oil leak from the right rear of the engine. It appears the 75-pound cast-iron intake manifold—along with at least one of the heads—would have to come off.
We knew our original 332 Edsel V8 was weary, as it had more "blow by" than it should. Before we made the commitment to fix the tired original engine, we decided to take a quick walk through our local pick-and-pull yard. Nestled among all the late-model cars, a 1965 or 1966 full-size Mercury with a Ford FE-code big block was waiting for us. According to some research, a Mercury of that era would have at least a 390—possibly even a 410 or 428.
For $322.00, we bought everything from the fan to the driveshaft and dragged it home. We decided that the right way to do this job was to build an engine and transmission, and the right place to start was with a 390.
Why the 390? For one, it looks nearly identical to the stock 322. You would have to be a Ford guru to catch the three-hole motor mounts on the later 390 versus the two-hole mounts on the 332. That means our junkyard find would bolt perfectly into the Edsel. Plus, the 390 is a much more common and inexpensive engine to rebuild. We can also keep the original valve covers and air cleaner—that is, if we don't break down and go for that super-cool triple two-barrel setup that we just found on eBay. Even with the stock four-barrel carburetor from the junkyard 390, we'll pick up well over 100 horsepower along with more torque.