June 1, 2017 9:23 a.m.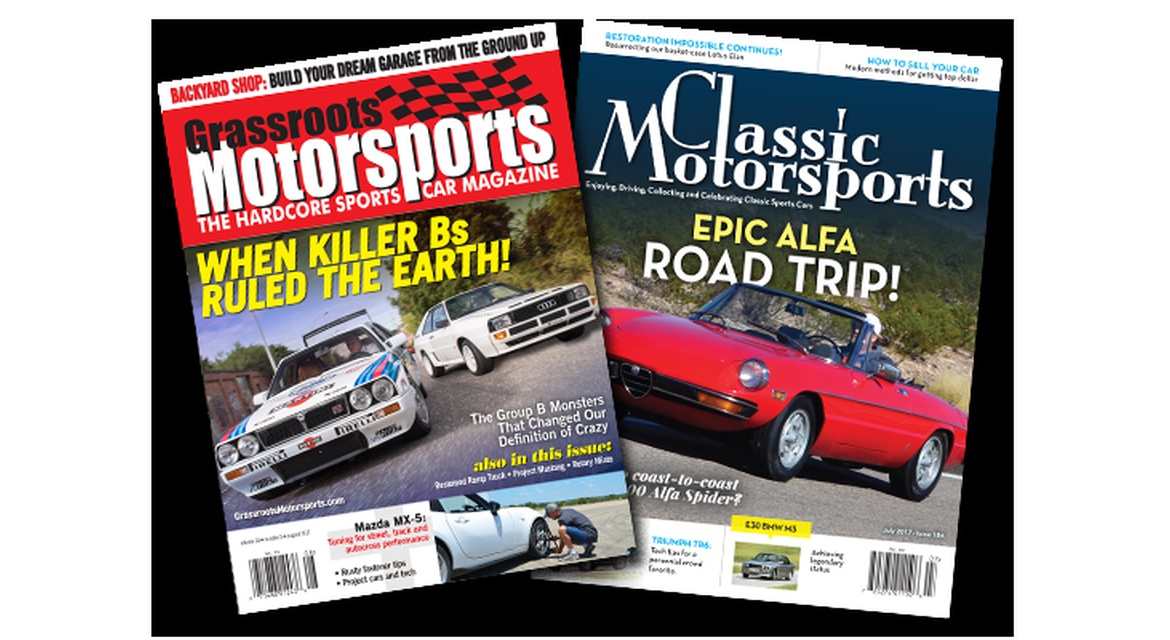 Ever dreamed about that perfect cross-country road trip? So did we, but we didn't take the Family Truckster. Instead, we tackled America's backroads in a 45-year-old Alfa Romeo that we'd never even seen before. It's featured on the cover of the next issue of Classic Motorsports, and inside is a full feature on our trip–including all our troubles along the way.
Want to read this issue? It's not too late to get on the list—we're dropping the final issues in the mail today. Subscribe today for just $19.99, and we'll also give you a full year of our sister magazine, Grassroots Motorsports, absolutely free. Every order comes with digital access, too, so you can start reading immediately.
You'll need to log in to post.
Also on Classic Motorsports
Birthdays