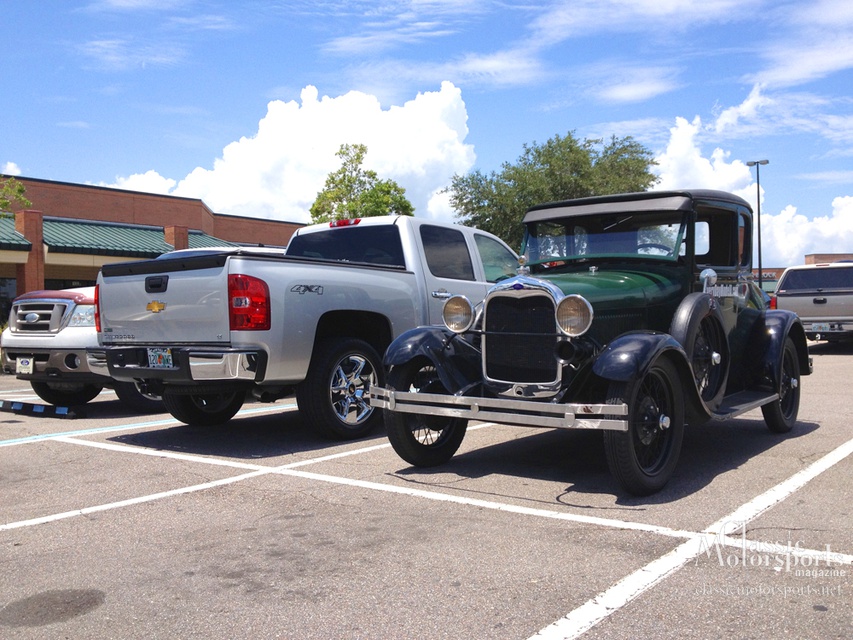 I'm Tom, a 19-year-old college student. My great-grandfather sold this very car—new—at his Ford dealership in 1929. Now I'm using it as my daily driver.
I've spent a month using our 1929 Ford Model A as my daily driver, and at this point, I think I've proved my point. No, it wasn't the longest experiment, but I think a month has more than taught me what driving was like in 1929.
My friends keep asking me: "aren't you glad to be back in your modern car?" And my honest answer is "not really."
The Model A makes every drive fun—something I can't really say about modern cars. Sure, they have Bluetooth and heated seats and fuel injection and turn signals and power windows and working headlights and automatic fuel shutoffs and electronic ignition and automatic spark advance and 12-volt electrical systems and better tires and more gears and more sound deadening and many more safety features. But do you really need all these features?
My point is no, you don't. Not even in modern times do you need a new car or even a car manufactured post-war. I drove the Model A everywhere in all kinds of traffic on all kinds of roads, and with a few exceptions, it always got me where I needed to go.
At first, it was a chore. But now I'm used to the process that is starting, driving, and generally living with my Model A. I became so confident that I even started going through drive-throughs in it. In fact, I caught myself accidentally double-clutching and using hand signals when I was driving a modern car the other day. Now it feels weird not oiling the distributor every three tanks of fuel. I miss being able to honk at people—awooooooooga—and having it taken as a fun joke instead of a mean insult. It's odd having a car tell me it has enough oil through a message on the dash instead of through stains on my driveway.
I'm still planning on driving the Model A occasionally, and I'm hoping to take a long trip in it. For now, though, it's back to the garage. I don't need to tempt fate any longer than I already have. Let's face it: This isn't a safe car; and with school starting shortly, I won't have a place to park the A.
I'll be writing my whole experience as a feature story in an upcoming issue of Classic Motorsports, but thank you for following my progress. I'll still post occasional updates here.
Read more about crazy old cars in issues of Classic Motorsports six times a year. Subscribe now.