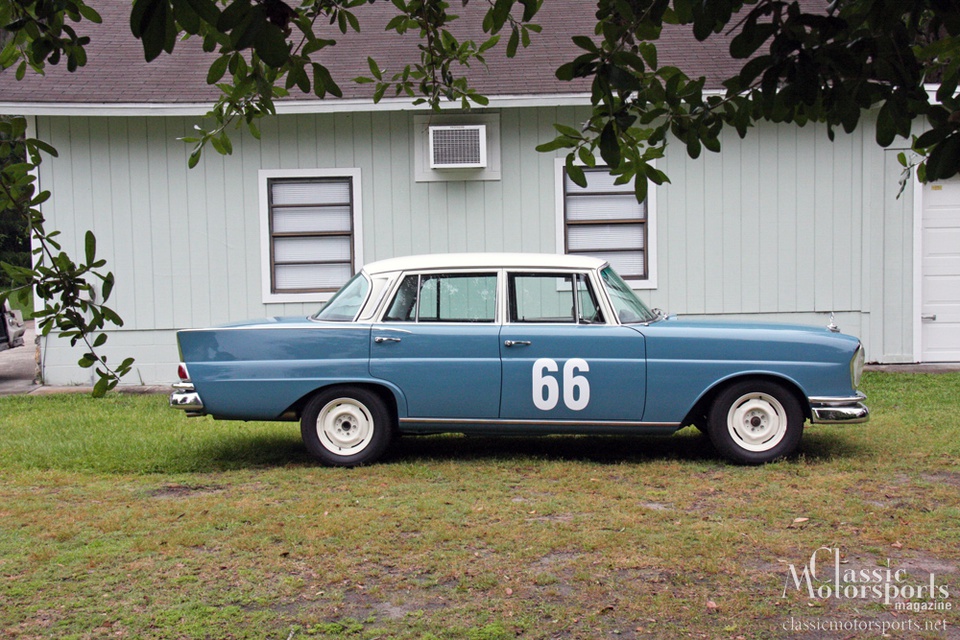 Back from our trip to the Pinehurst Concours, we now had some time to sort the rest of our Mercedes issues. We needed to make our 45-year-old air conditioning work again.
First up, we needed to make sure the old York compressor was still working. We were surprised when it started pumping after we wired it correctly and epoxied the switches back together.
From there, we tried to purchase a new drier. Both Mercedes-Benz Classic Center and our local contacts told us they had never seen an A/C drier like this one. In fact, the guys at Mercedes told us they had never seen a Behr A/C system like the one in our car, but they also told us it was super cool looking and that we should try to get it working again. We agreed.
That said, we would still need a new drier. Unlike most modern driers, this one had four 10mm bolts on it. Was it serviceable? It was. It turns out that a lot of driers from the sixties were serviceable. We would just needed out to find a new desiccant bag to install in the drier. Desiccant is a drying agent used in A/C systems. We found one locally for $10.
Next we cleaned and painted the under-dash unit and reinstalled it. We then sourced new A/C lines. We took our old, decrepit lines to a local hydraulic hose shop and had them replicated. This set us back about $200.
We have our own A/C gauges. After purchasing a couple of cans of Freon, we managed to get our air conditioning system blowing ice cold.
All in for about $250, we got the old A/C system working well. It's still working a month later, so we can assume we have no leaks. Yes, we were pretty tickled with this bit of good news.
Germans with American fins? In your mailbox six times a year. Subscribe now.