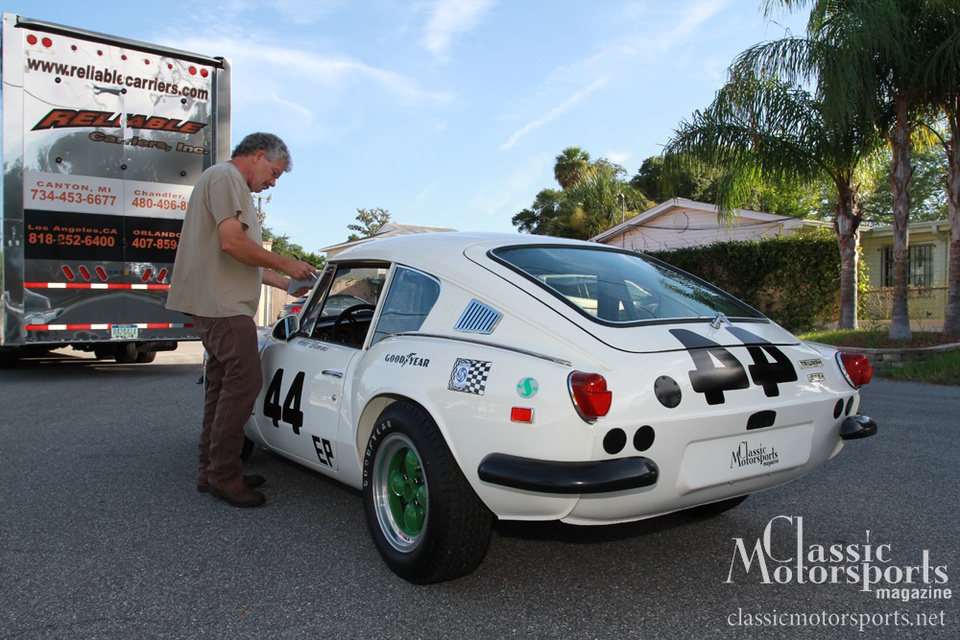 It is time. This is the day we've all been waiting for: One of our showroom-quality pieces, our 1969 Triumph GT6+ driven to an SCCA national title by the Group 44 racing team, finally gets the metaphorical boot. Make no mistake, it will be missed.
It was picked up by Reliable Carriers this morning and is en route to RM Auction's Monterey sale. The car will cross the block on Saturday, August 18, at 7:00 p.m.
We know how valuable this car is to us. We'll be there to see how this classic is valued by enthusiasts.
Classic Motorsports delivers vintage champion race cars to your door. Metaphorically speaking, of course. Subscribe now.