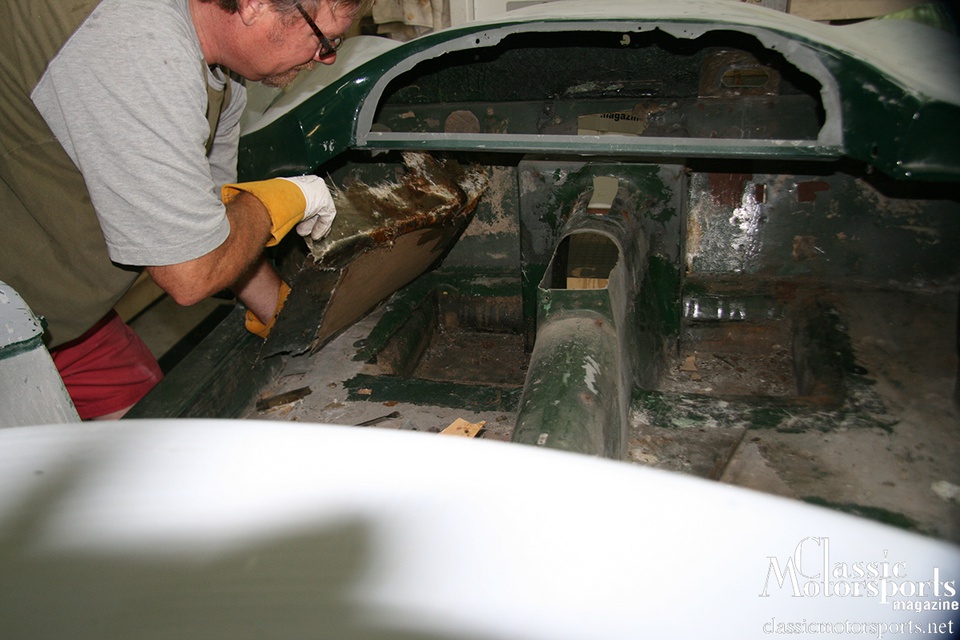 With our 1958 Tornado Typhoon's body on our new jig, we could begin to strip off the badly applied green paint. Even before that step, we found some terrible fiberglass repairs that needed to be removed. The original floor wells had been covered with poorly made fiberglass repairs. These were easy to remove, as the prep work had been done so badly, that there was little or no adhesion between the original body and the repairs.
From there we started to sand and scrape the paint from the body, being careful not to damage the gelcoat.
Get all the latest of our classic projects in your mailbox six times a year. Subscribe now.