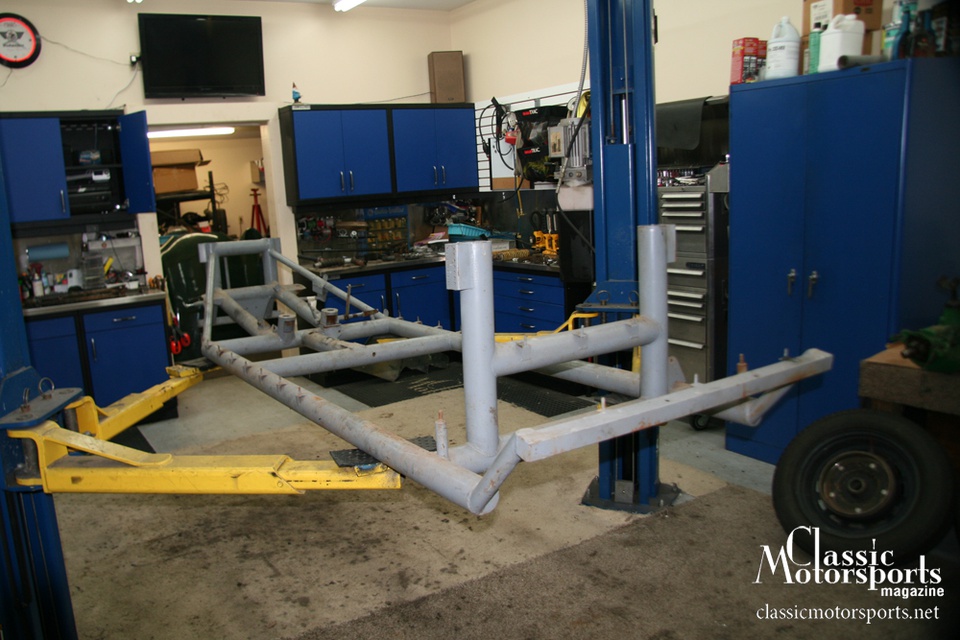 When looking over our Tornado Typhoon's chassis, the first thing we noticed is that someone, at some time, had tried to fit another engine. There were pieces welded onto the frame and then partially and crudely removed. This would need to be fixed.
The Tornado Typhoon has a simple tubular steel chassis with large main tubes, similar to an AC Cobra.
Looking ours over, it was in remarkably good condition, other than the aforementioned bodging for the incorrect engine. The chassis was straight and rust free. It had also been cleaned, stripped and primed by a previous owner.
Get all the latest of our classic projects in your mailbox six times a year. Subscribe now.