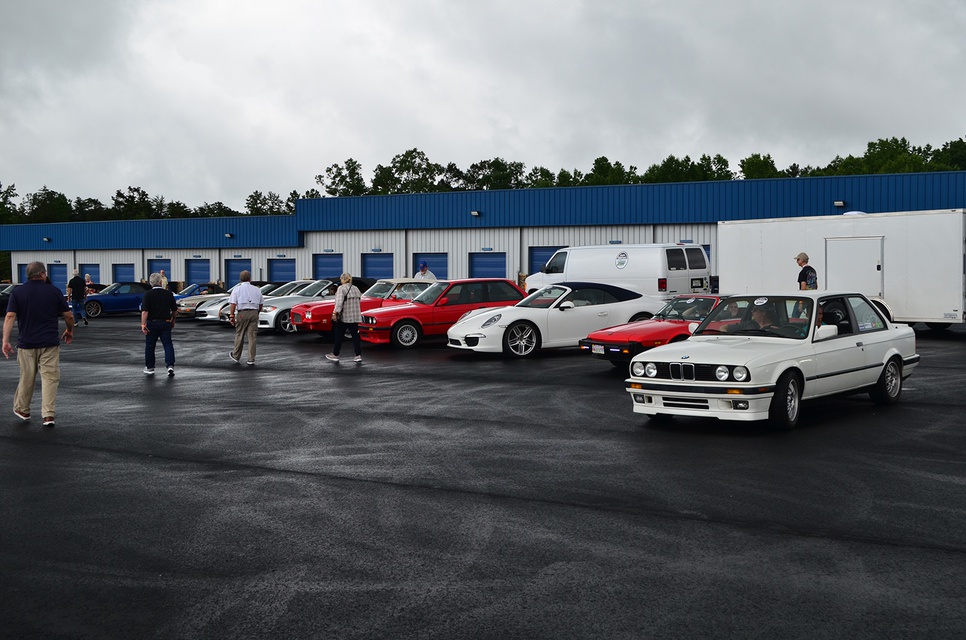 To say our 2019 Smoky Mountain Tour presented by Hagerty was anything short of a success would be a terrible shame. Sure, we had to combat some pesky rain on the first day, but aside from a few folks being damper than they'd prefer, day one still included on-track time at Atlanta Motorsport Park, great driving roads, and food. Oh, the food. We're willing to bet that some tour-goers are still full from their lunch stop at Bodensee.
Days two and three we've chronicled before, but it's worth reiterating just how amazing the weather and the roads were those two days. And yes, the food continued to be nothing but extraordinary.
Day four was a bit bittersweet: Not only did some tour-goers had to leave early, but we also knew it meant our time with these amazing people and their cars was quickly coming to a close. Our final stop for the day—The Porsche Experience Center in Atlanta—was sure to be an amazing end, but we made sure our tour-goers had some more beautiful roads to drive while en route. And we made sure they were once again well-fed, as we stopped for BBQ at Miles Through Time, a museum you should absolutely check out if you're ever nearby.
Our host at The Porsche Experience Center, Ray Shaffer was the consummate host, giving us a great tour of the grounds before joining us for dinner. If you're ever in Atlanta at The Porsche Experience Center, be sure to say hi for us.
The 2019 Smoky Mountain Tour is one we will not soon forget. We had a blast meeting new tour-goers as well as welcoming back returning ones. We're still full from the food, and still elated that no one had to deal with the stress of a misbehaving car. The roads we drove were, in a word, stunning. We can't wait to see you back next year.
We cannot think of a better way to spend a week than this.
And if you wanted to come but couldn't, fear not: Our Orange Blossom Tour presented by Hagerty will once again be taking place the week before Amelia Island, which is slated for March 8th, 2020. The Smoky Mountain Tour will return again next year, and as mentioned before, we're adding a third: The Golden State Tour. We'll have more information on dates for all of them soon.
The Smoky Mountain Tour is presented by Hagerty, with help from Porsche Classic, Vintage Racing Services, and Covercraft.