Our 2008 Honda Civic EX had her struts replaced a little over a year ago. This winter, we've noticed that there is a creaking and almost a rubbing sound coming from the strut tops under the hood. Took it to the shop that installed the struts (lifetime parts warranty), and nothing odd was found. While it was there, we had the lower control arms replaced d/t some premature wear and failure bushing (this was causing some noise too). After the parts were replaced, we still hear the strut noises. Our mechanic thinks that it may be d/t the cold weather and some shrinkage issues causing the noise.
Stock photo of the vehicle in question.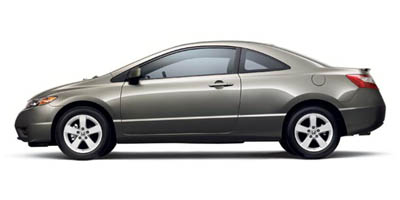 Any issues or experience with noise on Honda Civics upper strut mounts in very cold weather? We've been having VERY cold winter weather these past few months (below zero and single digits). We're waiting until the weather warms up some more and see if it's just a temp thing. Any tips of suggestions, experience?