No more mpg for me...I'm now all about miles/kwh. I've gone electric.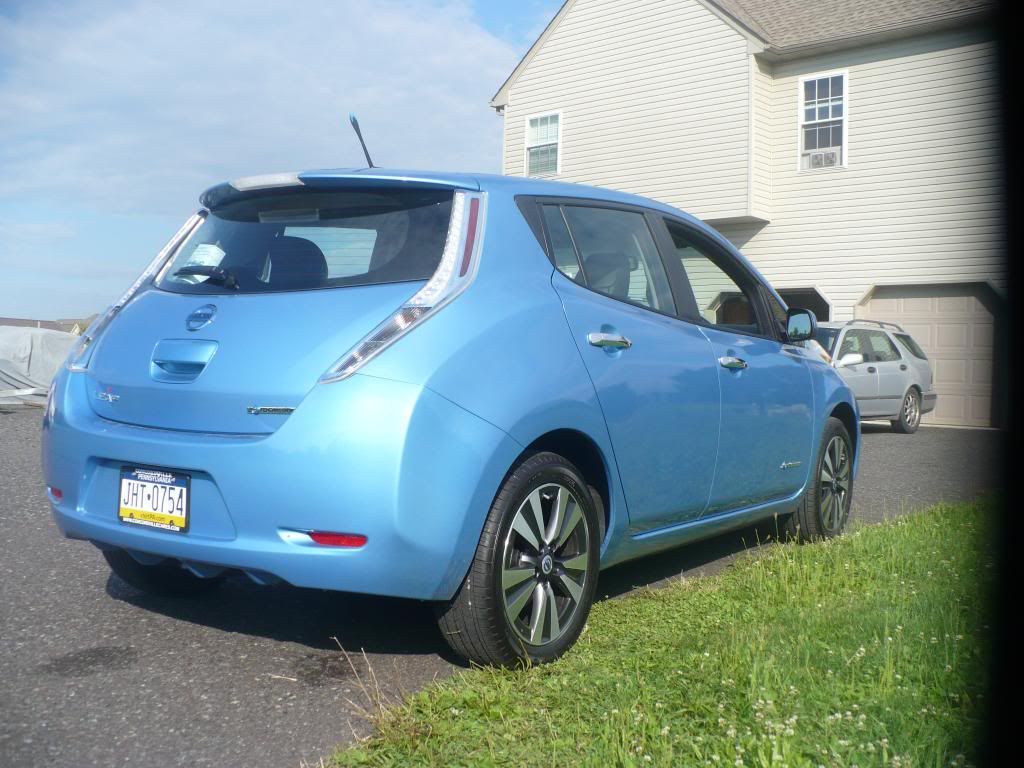 Long story short, it fit all my needs and the price was right. My priority list: fuel efficient, reliable, fun and unique (don't want to see 20 of the same car every time I drive to work). Non-turbo MINI Cooper was originally tops on my list. But a few months back I read an article about the Honda Fit EV, but it's not offered in PA. A few weeks later, I happened to follow a Leaf home from work. I started poking around and went to test drive one. Put out some feelers to several dealerships. Since it was the end of the month, I had several dealers pushing hard for a deal. Got them down to a price that I couldn't walk away from. I got the highest trim model on a 2 year lease with 15k miles per year.
I've had it for about 2 weeks now and am really enjoying it. First new car I've gotten just for me since '97. It fits all my requirements. It's ultra efficient, reliable (a new car with a warranty is a nice feeling), and it's fun in it's own way. The torque is really cool. It's not fast by any measure, but it has instant pull at any speed. My daily commute is 50 miles round trip, and it covers that with ease. That trip used to cost me $7.25 in fuel. It now costs me $0.30 in electricity. The car is a techno geeks dream...which is funny considering I'm stone age with techno stuff. I don't even own a smartphone. Guess it's time for me to see the light of technology.
It drives very much like most other small hatchbacks. Steering feel is light, but still accurate. It's fun to try to hypermill the car and drive it with just the gas pedal...no brakes needed if you do it right.
Only thing left to do on the car is install the huge side graphics that say "Zero Emission". It's a factory option from Nissan, but the dealer didn't have any in stock, so they mailed me one.