We're building a new track toy to replace "Sneaky" (K20A-swapped Civic) and you can watch the project unfold. We'll be posting updates from the build, testing info, and on-the-road updates as the event itself unfolds.
We're going to try using Facebook this time, as it integrates nicely with our iPhones for on-site updates. You should be able to access all content w/o logging in.
We'll try and come back to this thread to let you know when updates are in. So far, the car and engine are purchased, engine bay is prepped and motor has been test-fitted.
The goal for this year is less weight, more power, and real aero. K24 is the power plant, and an 89 CRX HF is the platform. Goals are 260 hp in an 1850 lb car. Should be a potent combo, to say the least.
Here's a pic of Sneaky in last year's event: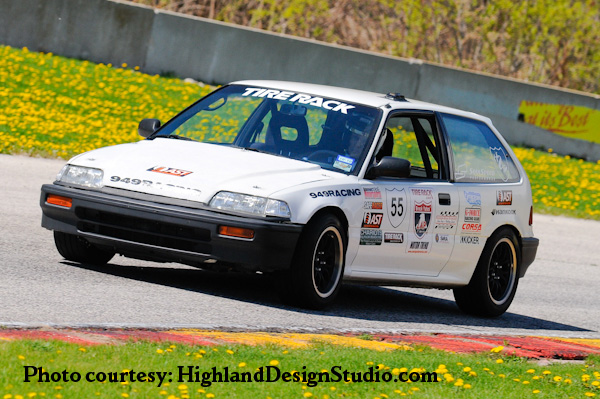 Enjoy!
--Andy