Alright folks. So maybe you've seen that I got a kinda good, kinda bad rollback. Maybe you didn't. The AL bed is a bit messed up to put it nicely. I've gotten a lot of thoughts and quotes for getting the al bed repaired and I'm going with option WTF. I want to build a steel tilter bed with pin on ramps. ... duh?

I have a plan. A rollback has a subframe that sits on top of the chassis. This chassis is a tilting 3"x6" boxed steel square. I will build the bed directly on top. I will extend the subframe rails to be ~19feet total. 2feet off the back, ~5feet off the front. This leaves me enough room to use the wheel lift still (the wheel lift has a ball hitch mount as well). I've done the geometry and off the shelf pin 8' pin on ramps will have an angle of 11* with the trucks stands grounded. That's less aggressive than the rollback was originally, technically I could go with longer ramps and ease the angle further, but 8 is about as big as I want to go.




Having pin-on ramps means that I can instead put on a rudimentary tailgate when I remove the ramps via the pin. If I weld on stake side bed pockets this could be a neat little super-light duty dump truck - at max angle it's pretty steep.

BUT, first let's design it.

Questions:

What wall thickness should I get the 3"x6" frame extensions (beige)?
What wall thickness should I get the 2"x4" rails (purple)?
How much of a gap should I put between the 2x4 rails?
What thickness should I get the deck plate steel?
Is 11* too steep of an angle for race cars? What's ideal?

It looks like this:

The basic plan:
Blue is the original 3x6 frame rails
Purple 2x4 frame rails
beige 3x6 extensions
white plates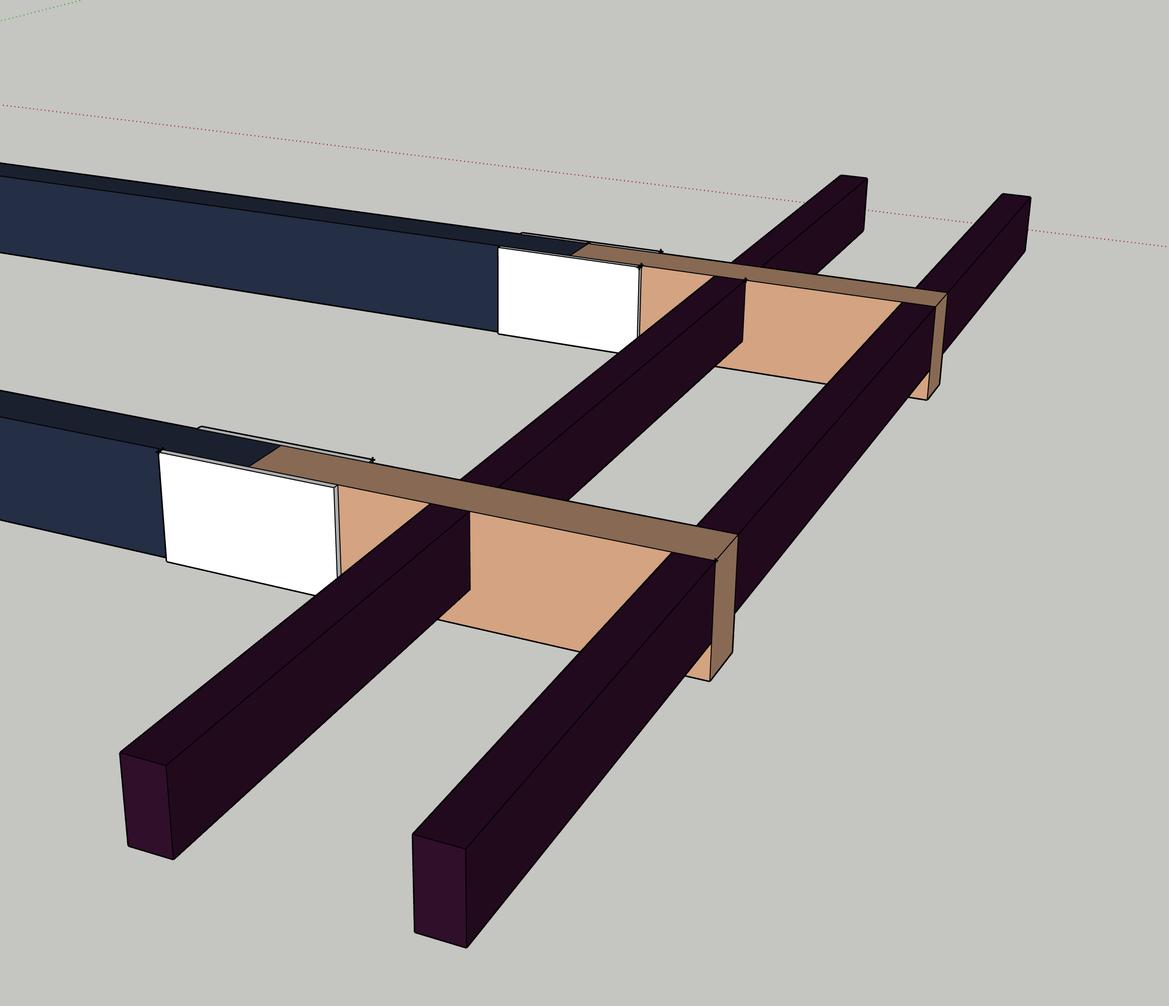 Note: I'll have a spare set of hydraulic lines because of the ram being removed. Can anyone think of anything nifty I could do with that....?