Help needed asap please hive!
Background: I've got mere minutes to devote to our project overlander truck before leaving South Korea at the end of the week. It came to us as a JDM Fire pumper truck. I spent the last 6 weeks getting the pump and utility box off the back (in a parking lot with hand tools and 24v DeWalt stuff).
We and the truck will be in West Africa by the end of year, where it'll see heavy use for both daily duties and expedition travel. I do not get to be involved in shipping and have to leave it with the keys in it for the next 6-9 months.
Two big remaining issues before I can leave it for the shippers:
1. PTO assembly is turning whenever the engine is running. I'm working through the Japanese manual and asking others that have worked on these but here's what it looks like. I successfully disconnected the shaft back to the pump and need to figure out if it should be spinning all the time. There's a whine on startup that I think is from the PTO but I'm not exactly sure - if I can get help I'll get a better listen in the next 24 hrs.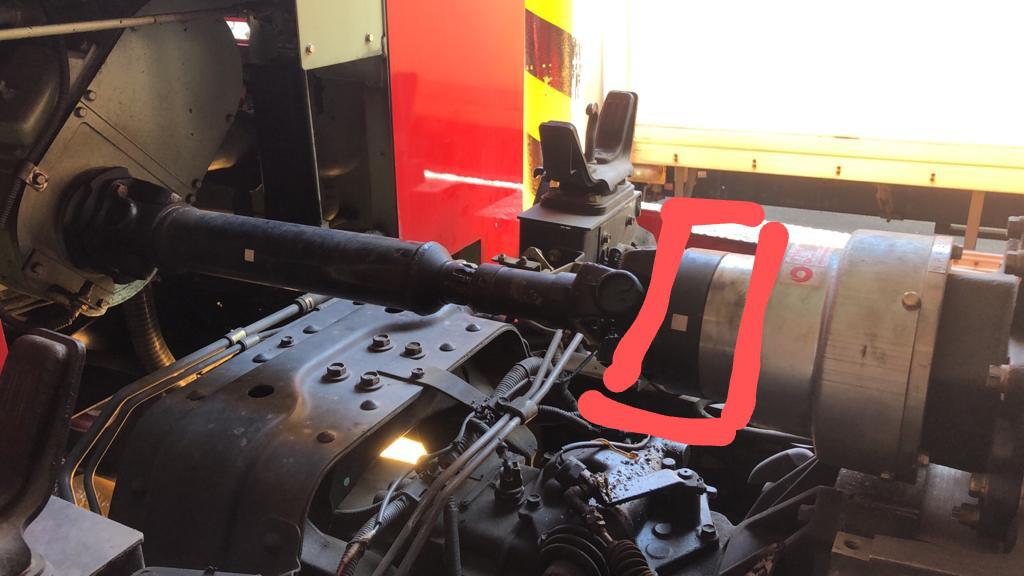 2. My emergency tools and a number of spare parts need to be secured under this bench seat for shipping. It currently lifts up with no closure device of any kind. I need to quickly devise something with minimal tools to secure the bench down to the vertical red panel. It has to be locked by either key or combination because of customs requirements. Ideally it could be something that I continue to use after shipping to make the rear seat safer, but that's a distant second priority. That may involve a bench width support beam underneath as I'm not ecstatic about the benches holding capacity in an accident.
Oh yeah, there's 5 of us, hence the quad cab. 3 tikes in the back and swmbo and I upfront. There's a joke of a front center seat that will get used inappropriately when conditions are safe ;-).
And since I made you wait for the pron...
It's a 2000 Toyota Dyna / Hino Dutro 300. 4.9L S05D diesel. Part-time 4x4 with 5 speed and low speed transfer case. First gear in low is tractor crawl. GVWR is 5.25t, so load capacity is approx. 2.75t. WB is 2800mm, think LR 110. Camper box on back to come - planning all composite construction. It'll be a lift roof design, roughly 8' long and just over 6' wide for East-West sleeping.
Build threads will be split between here and expeditionportal.com/forum when we've finished packing and I'm bored with my French classes in a few weeks.