Some of you might remember I did a bit of work on a Midget a while back. Set up the carbs (sorta), adjust the valves, fix the dizzy wiring. Well, in part exchange, I got a 1969 MGB GT parts car.
I've seen this guy's "driver" GT, so I didn't expect much. I certainly didn't expect this. Other than the engine (and non-functional brakes), it's a complete car. There are some small bubbles in the sills but nothing terrible - certainly not the gaping holes you usually expect with a free MG. The seats are banged up and the armrest is missing but the dash and instruments are good. Paint's terrible but, well, that's how paint gets around here.
I feel kinda bad. I was going to use this for parts for the LS conversion. But I can't help thinking I shouldn't take too much. I don't want to kill this car completely and someone could bring it back. I even got a title for it.
Since it was given to me in part exchange for some work, what would FMV be for the Challenge? Just wondering...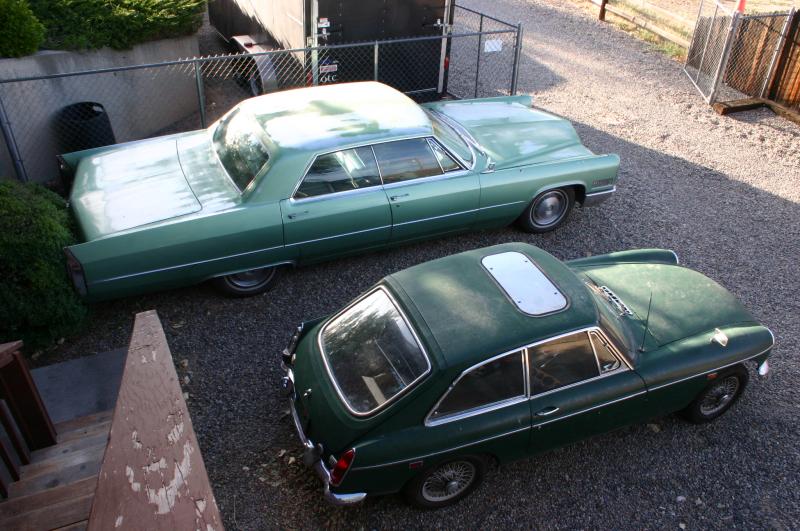 Of course, I'm still going to use it. Between hacking up a rust-free California blue-plate car, destroying a 98 Camaro and this thing, the purists are going to come after me with torches. The end result had better be good.