This is the Seeker exhaust on a s2000, perhaps even more overall pipe length than the original exhaust single to Y dual. What it is missing from the original exhaust is the OE helmholtz chamber but it has a total of 3 mufflers just like the oe unit. I'm thinking if 2.5" mandrel it'll maintain solid exhaust velocity mid-range rpm and drone much less than a conventional dual or single.
That 2in 2out muffler loop on the left is most intriguing to me on this application. Will any non direction 2in 2out be fine I assume?
I plan to perhaps custom 2.5 mandrel all the way with something similar.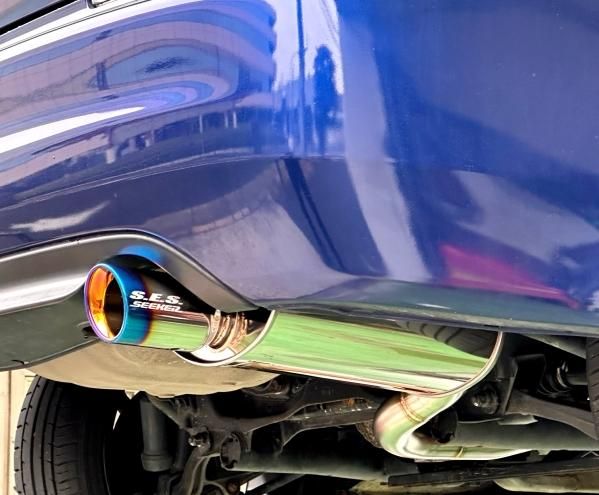 My current set up is ballade tri-y header 4-2-1 > hiflo cat > 3" berk techology exhaust with a 3" vibrant ulta quiet resonator and a branched helmholtz muffler/resonator made with a old small canister similar size to OE s2000 middle canister.
On karcepts STR tune for 04-05
I'm going down to 2.5" to be quieter inside the cabin and to have a better mid range. Will consider having just the 2in2out and a side branched helmholtz chamber to maintain good exterior noise and tolerable interior drone.