So I've taken the engine from this,a 2002 yamaha R1 running on megasquirt.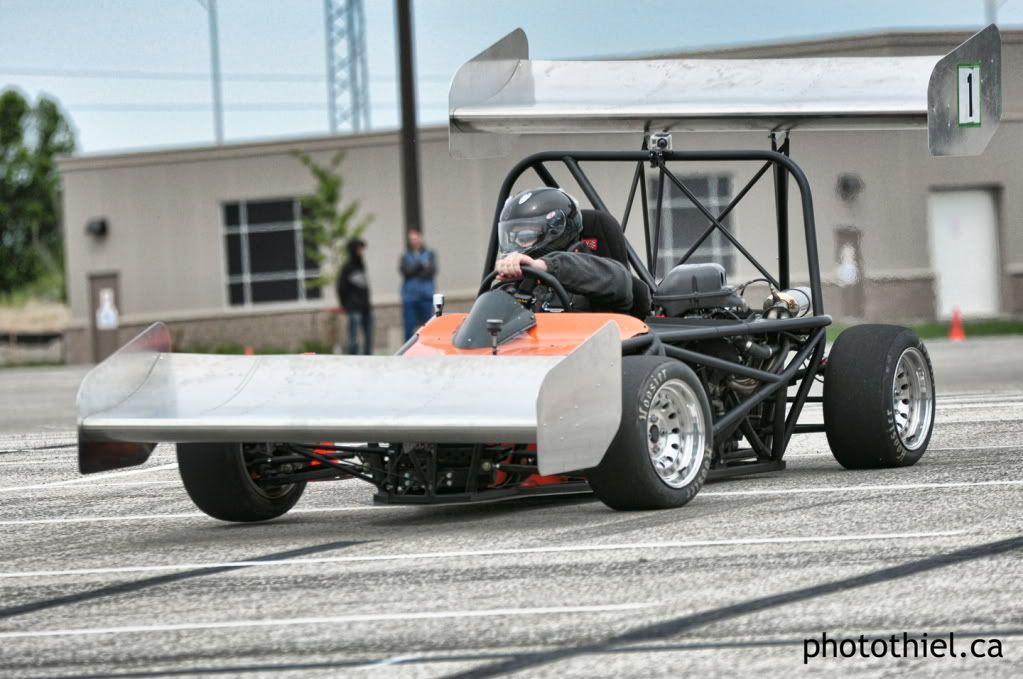 And put it in this,a 1996 geo that originally had the 3cyl that was replaced with a 13b with cams,bored tb and chip.That engine has been removed and sold for a sidekick swap.
And this where I put it,
And this is how its being driven,a pair of suzuki diffs sandwhiched between a pair of plates with sealed bearings,lube is held in place with cut down toilet plungers wrapped in that stretchy tape to seal leaks.A jackshaft driven by a pto adapter will hold a dual sprocket thingy to drive each end.
The gearing is chosen to suit our track which is always the same configuration give or take,2nd gear is 107km/h @11,500rpm and 3rd is 127 km/h @11,500 which allows a little cushion as the rev limit is set for 12,000.