Surprised we haven't had a thread on this yet. Looks like Mercedes is making a competitor for the Aston-Martin Valkyrie, with an actual detuned F1 powertrain with both KERS and TERS. Stroke is increased and compression is decreased, the rev limit is dropped to 11krpm, the engine can start without preheating, and the engine will go 30k miles between rebuilds. Price is about $2.5m:
http://www.alphr.com/cars/1006001/mercedes-amg-project-one-hypercar-everything-we-know-about-the-f1-inspired-hybrid
http://insideevs.com/new-details-surface-mercedes-amg-project-one/
ICE power is 750hp and electric power is 250hp, from both the KERS motor on the ICE and two more F1 KERS motors on the front wheels.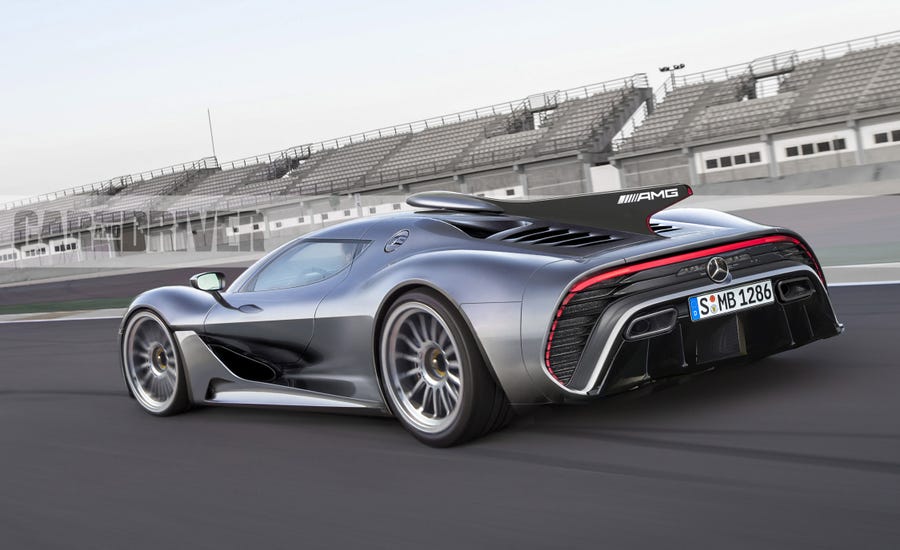 The aero isn't nearly as serious as the Valkyrie's, which won't be good for cornering speeds, but the driven front wheels could give it better acceleration.