EDIT: Long-overdue updates (December 2018) posted down the page...
Was sitting around last night reading an old GRM issue where Tim writes about setting up his garage using inexpensive furniture, leftover lumber, and non-standard stuff ("on the cheap"). Anyhow, thought I'd share some of the ideas I've come up with to pack maximum "car-working-area" into my garage (which is much smaller and not as nice as meister Suddard's, I might add). I think I posted up some pics a while back on the old forum, but have added alot since then.....Anyhow, here are some photos and I'll try to point out any ideas that might be useful to anyone reading. And of course, I'm certainly open to suggestions on how to do things better or arrange things better (aside, of course, from kicking my wife's 4Runner out of "her side" of the garage, which she says will most definitely not happen!) Anyhow, here is what I have to work with. Keep in mind I have to leave space for my still-unfinished GT6 restoration too. Thankfully, it's a small car and doesn't take up too much space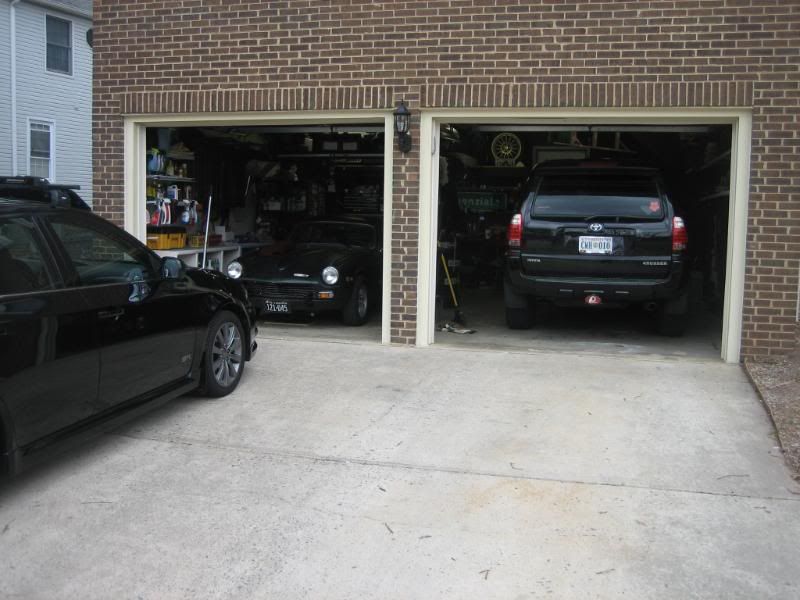 Going front to back - this is my little area for all my car cleaning/detailing/maintenance stuff. I like it near the door since it's oviously used mostly out in the driveway. Old closet shelves work well for this stuff, since it's not all that heavy. The cabinets on the wall are from a buddy's kitchen. The blue/white shelves are from when I was a kid 25 years ago, from my bedroom.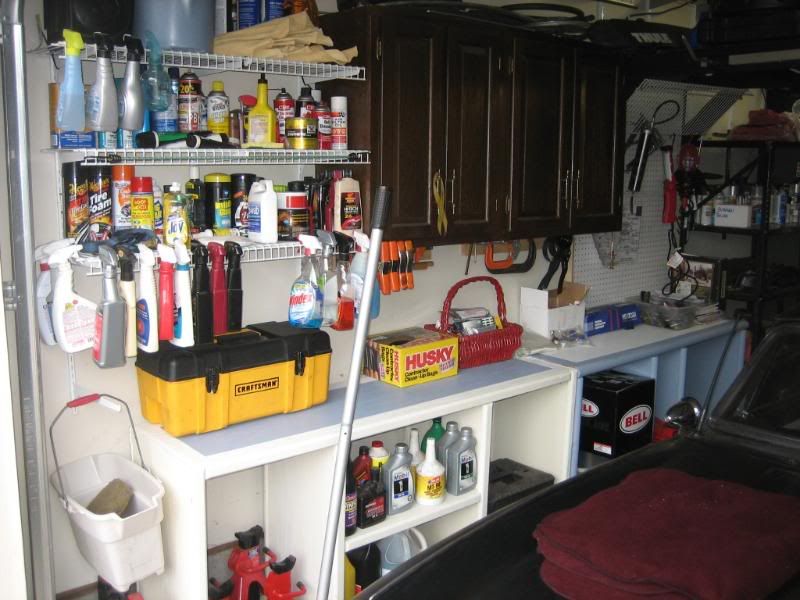 Overview of "my" bay. On the right is a shelf holding our recycling bins, some house paint, and other stuff. Used to be a laundry room shelving unit.