OK, refresher from the car thread: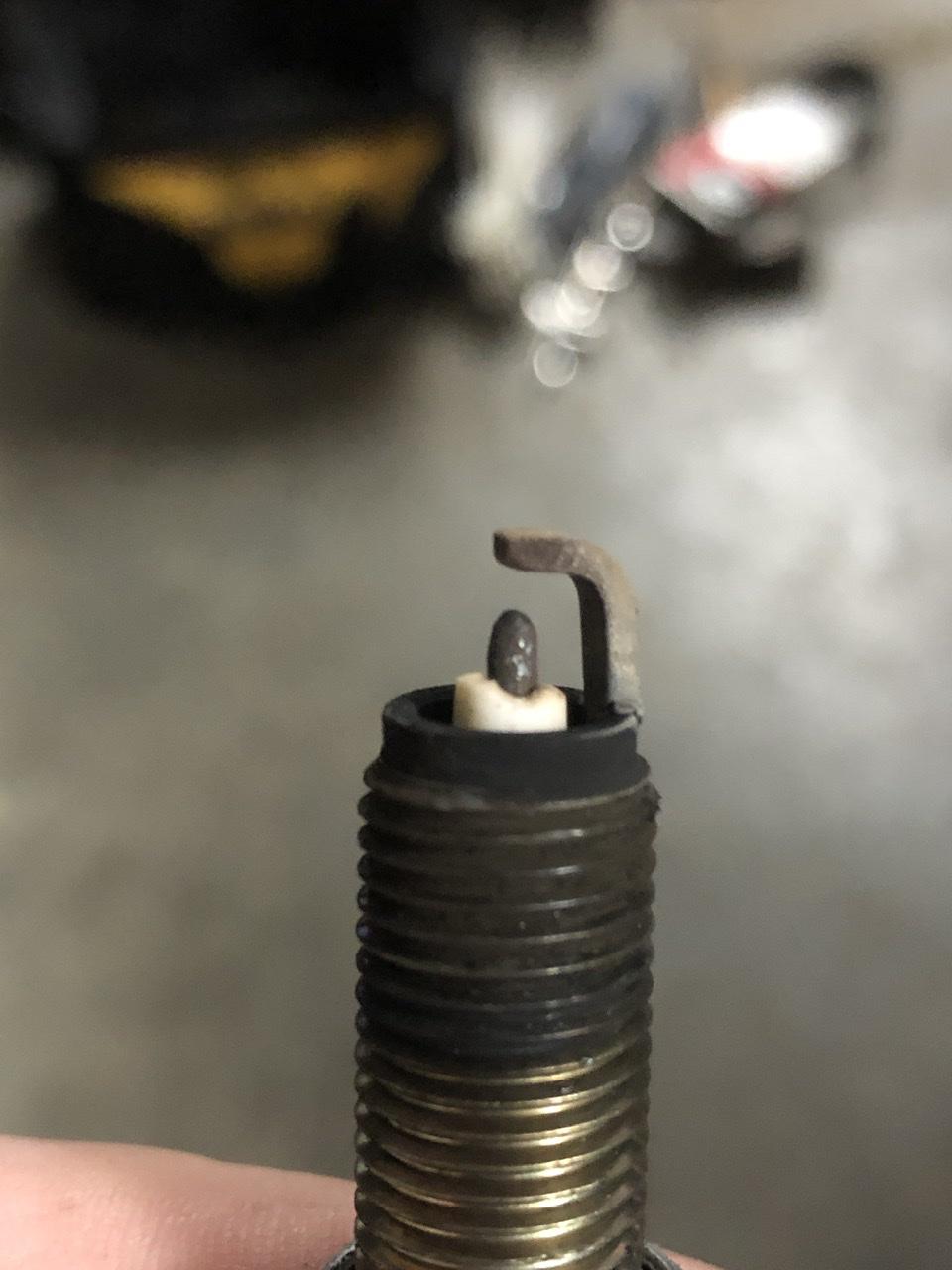 2013 Rio5 1.6 Hyundai GDI engine. engine has 92k miles. Those plugs I put in 3000 miles ago. I *believe* I may have seafoamed the car AFTER I swapped plugs. These were OE boxed OE part numbered replacement plugs from Amazon. These do NOT have the iridium tips like the original and the replacements I put in this morning.
Coming home from GL sunday 40 miles out the car started missing hard, flashing CEL and P0302. Anything over 1/4 throttle with load caused the dead miss.Pulled the plugs yesterday morning to find this. Got replacement NGK Iridium plugs from the local parts house and installed this morning. Made it 1/4 mile and hte CEL was flashing again. P0302. quickly swapped coils from 1 and 2, reset codes. 1/4 mile later flashing cel. P0301. Great. It's a coil, its easy enough to grab one. drove it gingerly into work, rechecked and now we have 2, P0302 and P0301. 2 came back. The miss following the coil with new plugs tells me its a coil issue there. No problem. But whats up with 2? And why do these plugs look like this in 3k miles? Until Sunday at 10:45pm there has not been any codes or issues to date.
Thoughts?