So I just got a friend hookup deal on this little gem: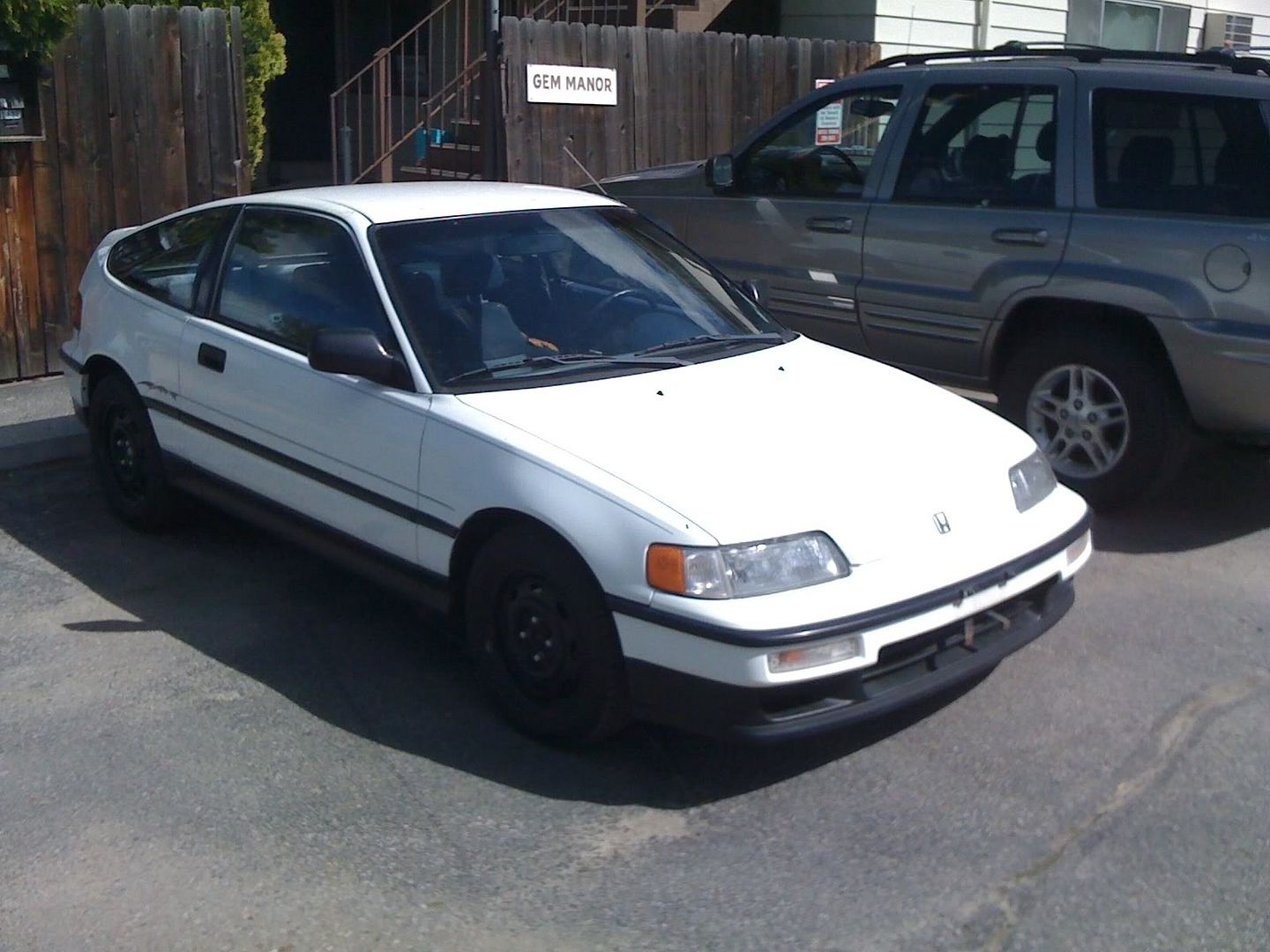 1990 HF, 140K miles, with Koni yellows and H&R's mildest sport springs. My buddy put quite a bit of maintenance into it as well, T-belt & W-pump being the main stuff. Runs fantastic. Interior is flawless minus ripped up seats. B series swap eventually, sticky rubber and bigger brakes at some point. Oh and I've got a full set of Energy Suspension carbon-infused poly bushings that came with it sitting in the box. Wheels are +1 steelies.
Now, my question is, I'd like just a little more sway bar on it, I'm afraid to get too twitchy with an overly stiff aftermarket rear bar, so what sort of parts-bin shopping can I do for a medium improvement?