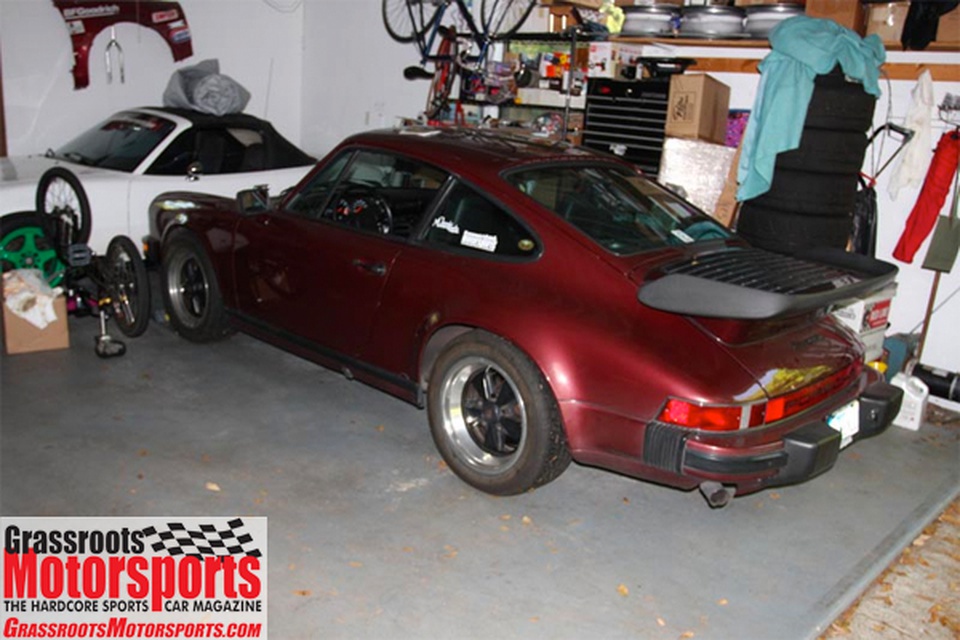 Replacing an air filter is usually an easy activity. In fact, it's so easy that a caveman can do it. Unfortunately, replacing the filter on a 3.2-liter Carrera isn't that easy.
Well, the first step is pretty simple: ordering the new filter. We spent less than $12 with Pelican Parts for a Mahle replacement element.
Removing the old filter isn't too hard, although reaching the lower latch on the back of the airbox is a bit of a stretch. It's way down there. (While the airbox was apart, we also cleaned out 25 years' worth of grime, too.)
Sticking the filter back into the airbox also isn't too hard. There are little arrows reminding you which way is up.
The trick comes in closing that lower back latch. Sure, you were able to just barely flip it open, but snapping it closed requires a bit more dexterity. A double-jointed wrist or extend-o-matic fingers would help a bunch, but sadly we don't have either.
No matter how much we stretched and grunted, we couldn't reach the latch. We could touch it, sure, but couldn't get enough leverage to snap it closed. The airbox itself plus some a/c hardware were blocking the road. We even enlisted a small girl hand (care of Mrs. Editor). She, too, could barely close it.
After wrestling with the latch for the better part of an hour, Mrs. Editor had an idea. Let's just say that girl hand plus Vaseline turned the procedure into a one-minute job.
The end.