Okay, you got me, it's actually an F55 4-door, 'cause that's how uncool I am. Anybody been through timing cover replacement on a B38?
Anyhow, the core question is whether as I replace the timing cover (and the motor mount that the oil leak destroyed), is it worth buying the special BMW tool 2 357 900 (or the $65 knockoff) for guiding the seal onto the crank?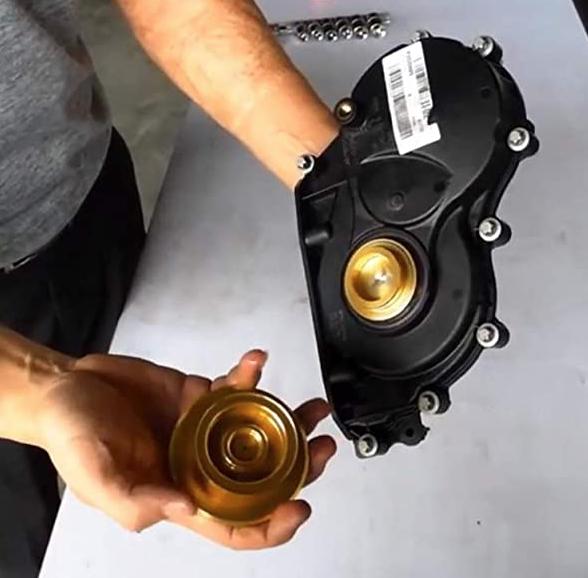 It seems like a stupid use of $65 for a (hopefully) one-time job, but it also seems like a great opportunity to save $65 only to have to buy another timing cover and do the whole job over again if it turns out that you are likely to berk the seal by just trying to slide the timing cover into place. I will happily cough up the money if it significantly improves the odds of not doing this again sooner than I ought to. Okay, "happily" might not be the correct word, but I'd love to know whether it's worth it.
I was disappointed nobody's done a model for 3D printing a similar tool, but I'm not going to try to figure out how when I wouldn't have dimensions 'til the DD is half-disassembled. Also a little concerned that it might be fussy to get that smooth enough to work nicely given the layer ridges' most obvious orientation, though a few minutes of manual smoothing might be nicer than the cost of the tool.
Okay, maybe if I put a B48 in the 2002 I'll get two uses out of it.