Felt like I should give you guys an idea of how the Howdy car came to its current state, so here's a short play-by-play of some milestones in its life.
Here she was the day I found her on Craigslist in Dallas. The guy wanted $1500 but we convinced him the car was only worth $1K (if that).
And the night she came home: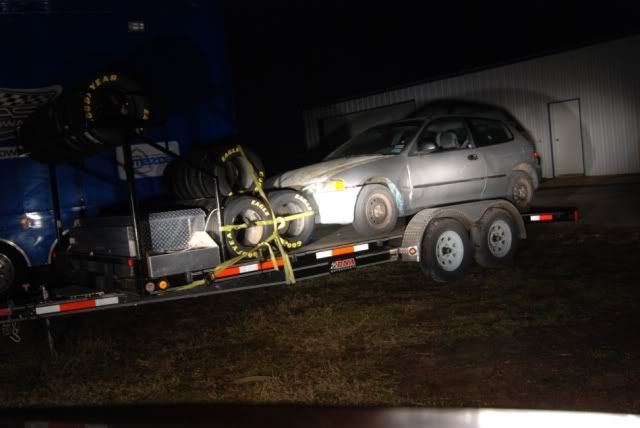 Before long she was in her (tiny) shop being torn apart. I'm standing in the corner holding the camera over my head in this picture. You can see the red, green, and grey the car originally was, as well as the pristine body.
Here she is as a shell ready for bodywork to begin.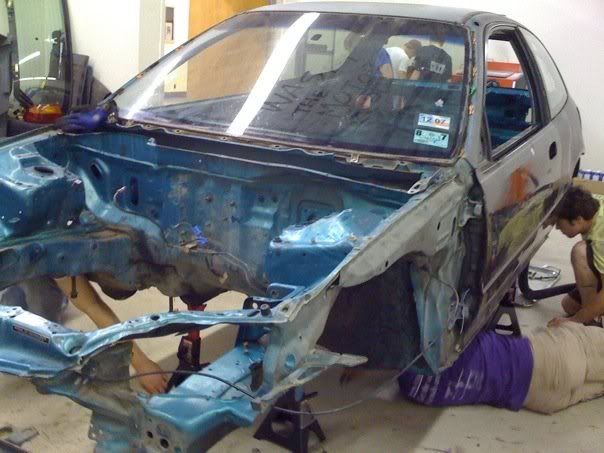 Engine teardown day, plenty of help:
Post-bodywork. I don't have any pictures of the sanding, i guess no one wanted to have a camera near all the dust. We used an entire gallon of Bondo on this car.
Here she is back from paint, ready to be put back together.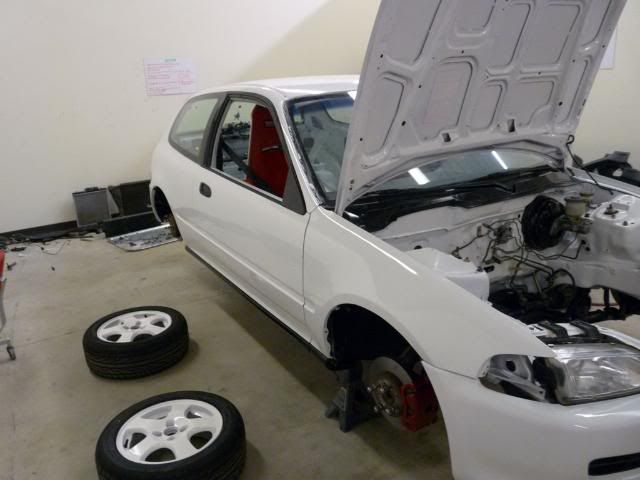 Nice and pretty engine:
Final Assembly:
On the way to Florida: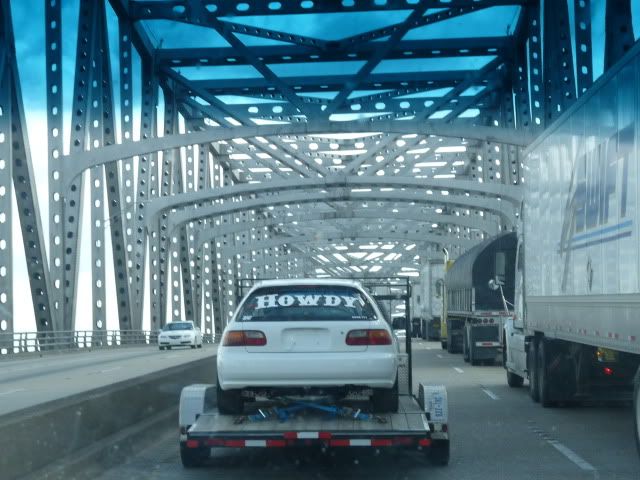 And the moment it all began:
This project was one of the most rewarding things I've ever been a part of. We're already working on our 2010 car and will be there again. Thanks to everyone who helped us out.