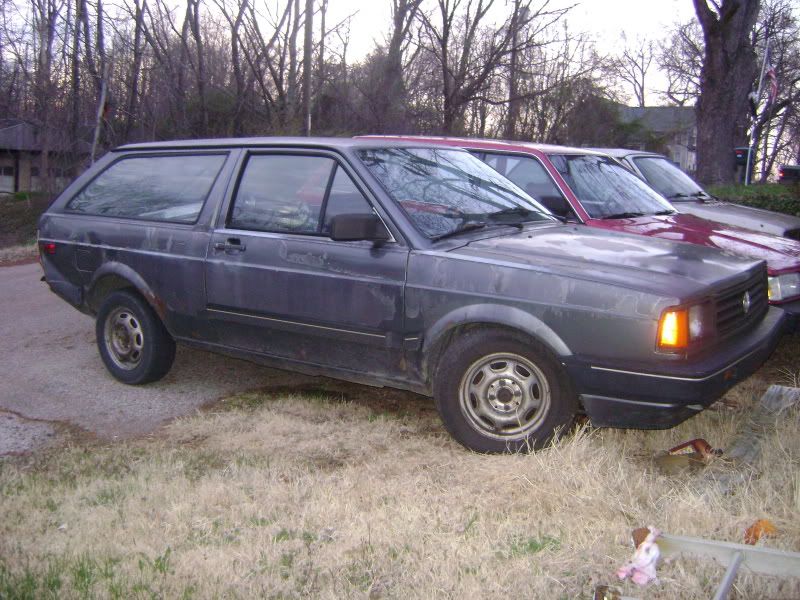 I know what you're thinking, but I'm telling you, this thing is like Millennium Falcon. I got it for the grand total of $0 when my mom finally got a new utility car, a 90 Subaru Loyale Wagon that looks brand new. It's got 300k miles, pretty rusty, and in horrible over-all condition. So after a tune up and a few minor fixes, she was ready for the BABE Rally. I had to fix the tail light.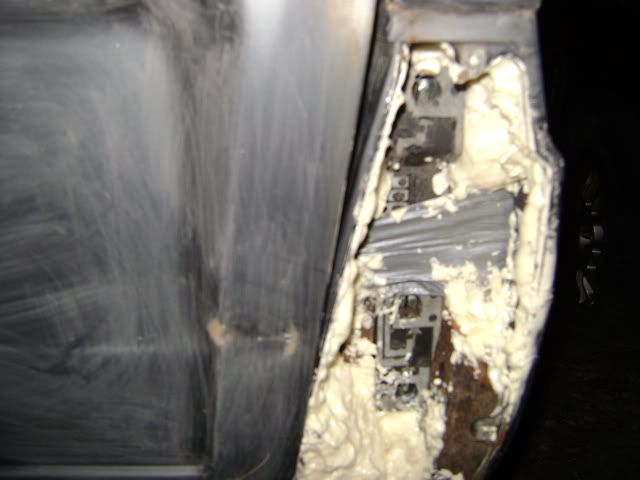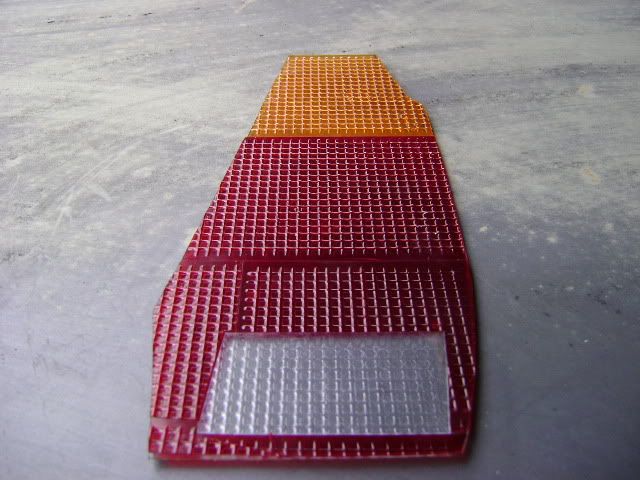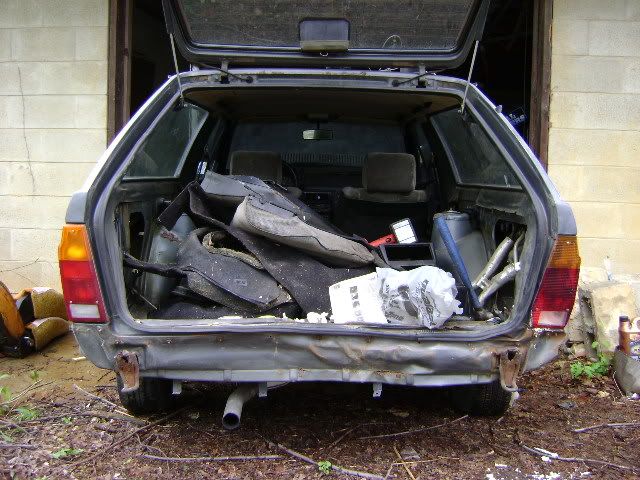 Rolled some paint on the old girl.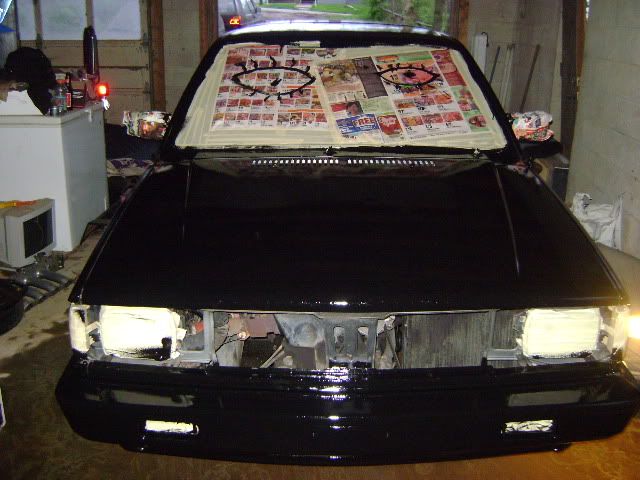 Then it was decal time.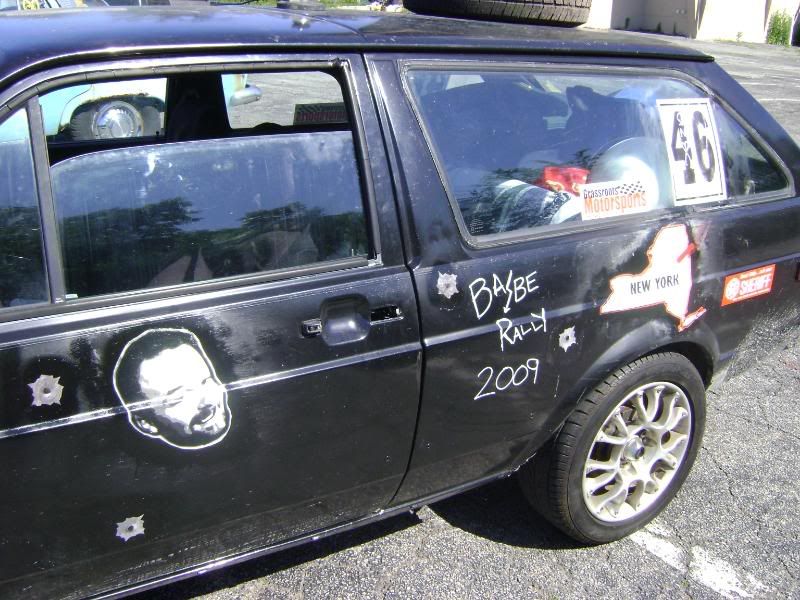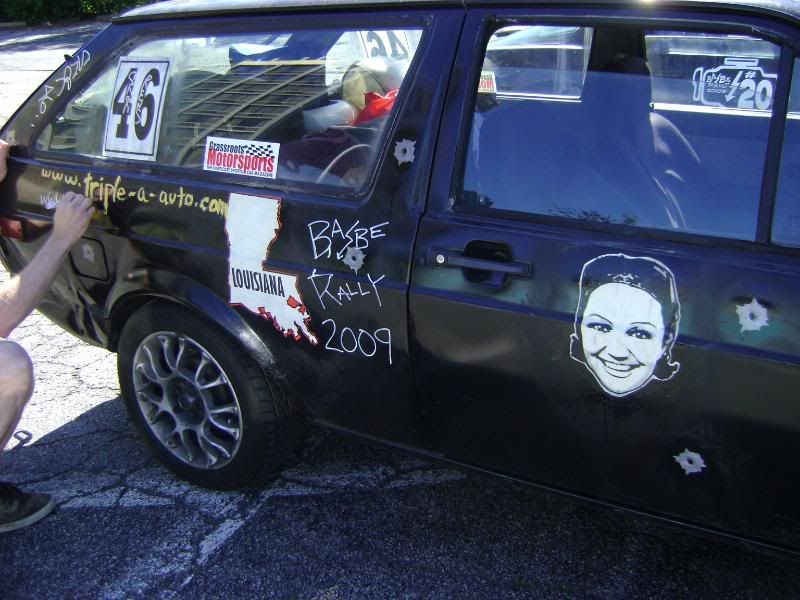 They were looking a bit rough after some rain.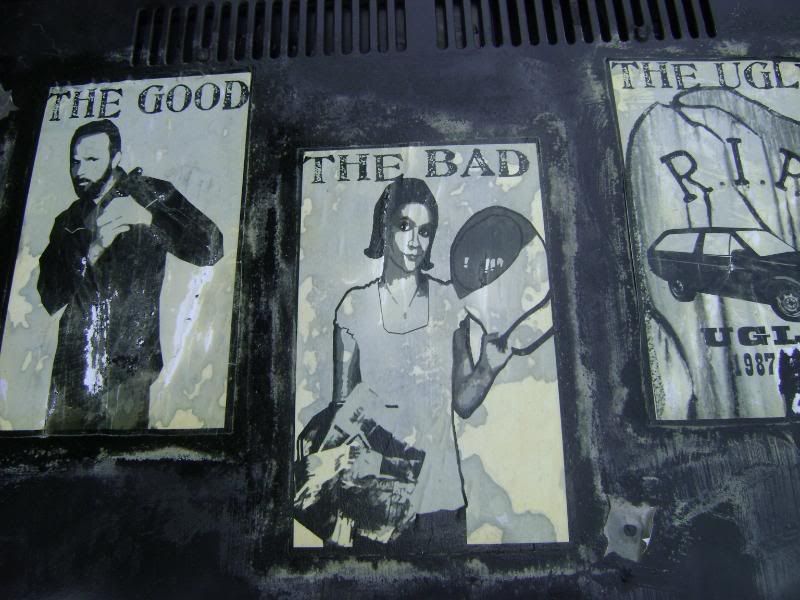 Did some off-roading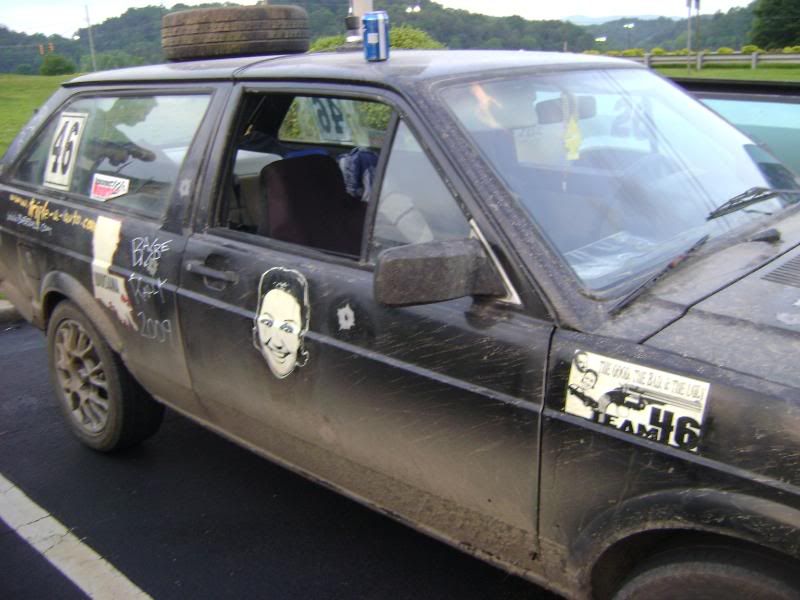 Looking a bit out of place at the Ferrari Dealership.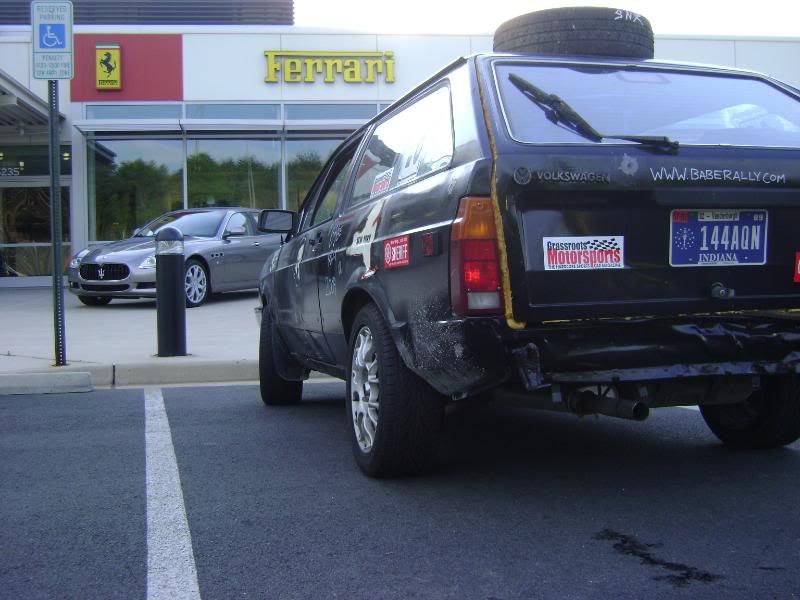 Just hanging out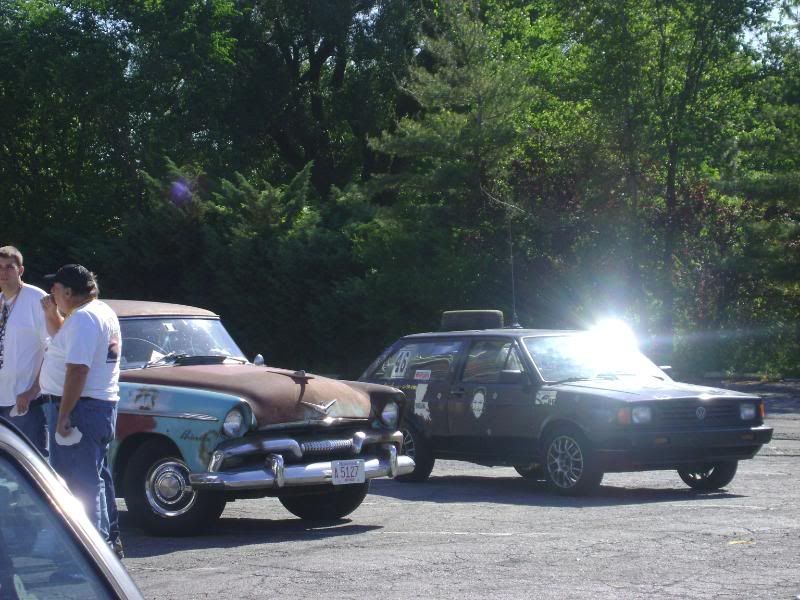 We ended up finishing in 6th place out of 56 teams (I think). Here's our blog if you're interested in reading about the trip: http://teamthegoodbadandugly.blogspot.com
So what do you do with a BABE car after it's over? My answer from the beginning was...wait for it...demolition derby. So after welding up the tie rods, moving the cis-e fuel distributor to where the battery was, moving the battery and gas tank into the car, making a cage out of two jeep wrangler roll bars, and adding some dirt bike tires onto some temporary spare wheels, we have this.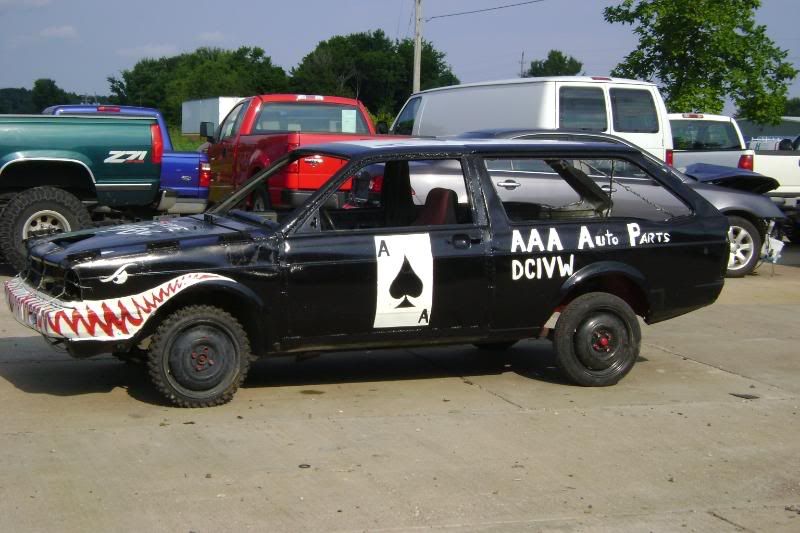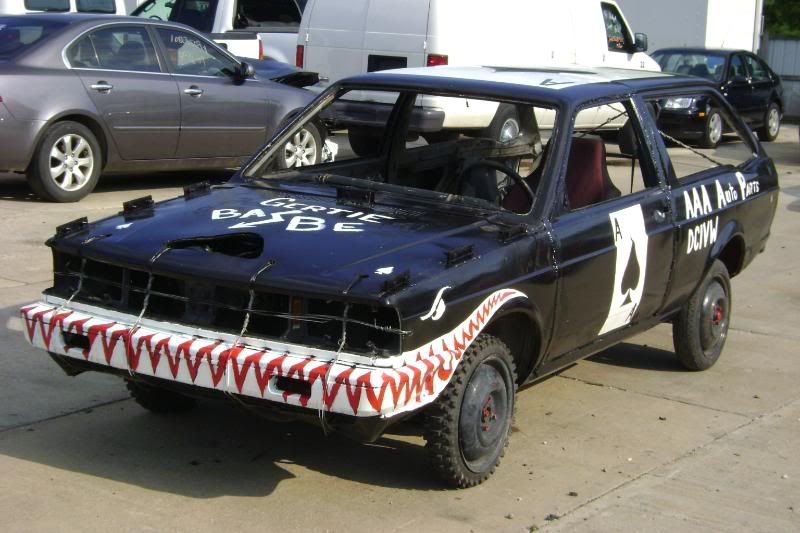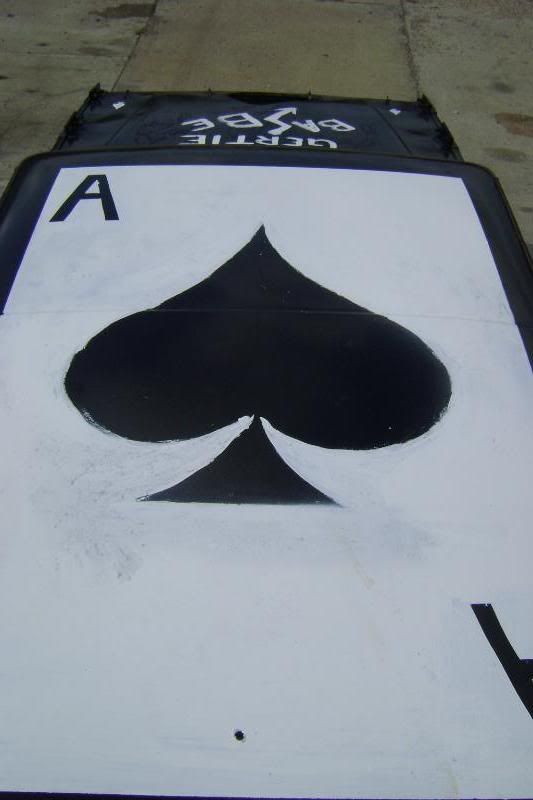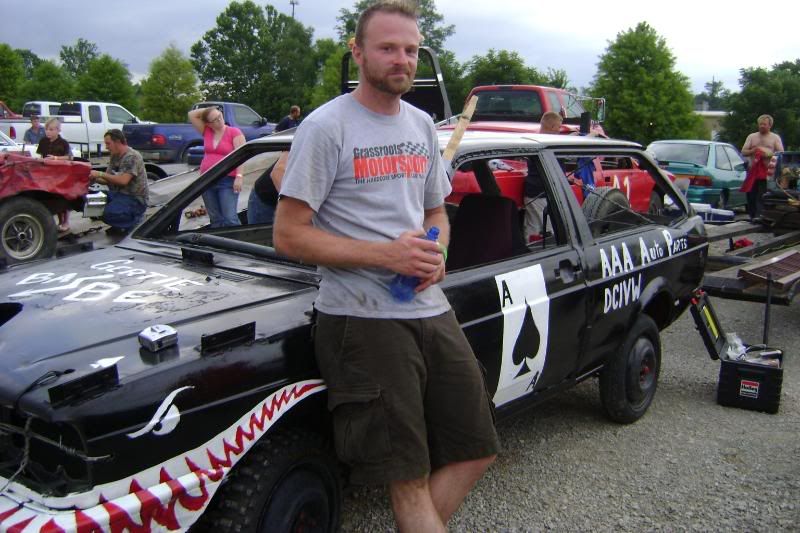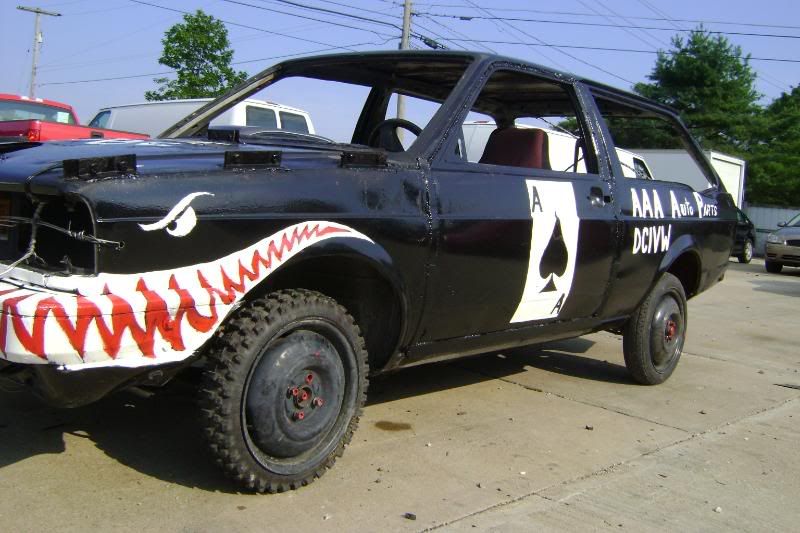 Waiting in line to enter the track.
In the midst of madness.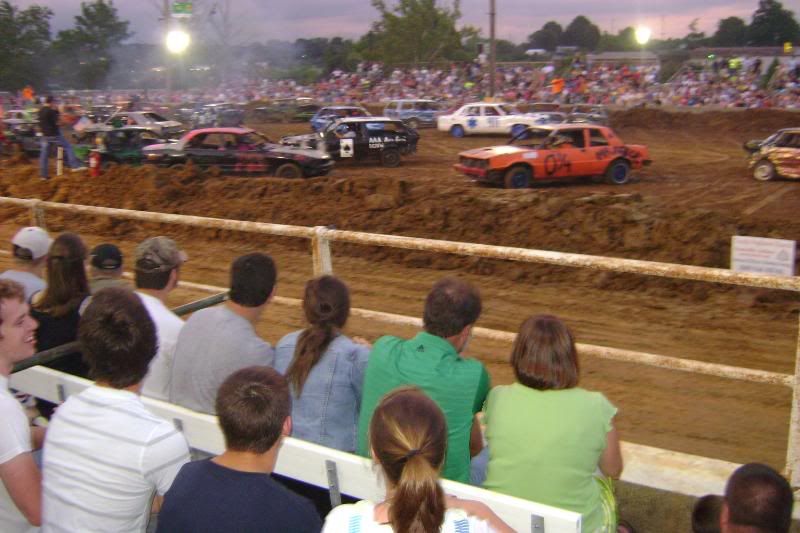 I ended up getting shoved into the dirt berm and the guy who shoved me into it got stuck to me. I had some friends in the field that I had hoped would knock him off of me, but as I looked around they were already dead. The car still drove fine, and I think I'm going to pull it back out and run her again.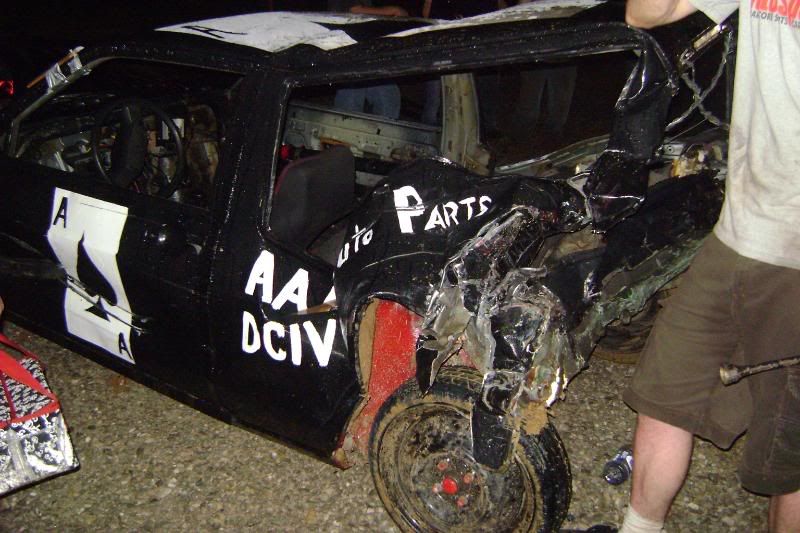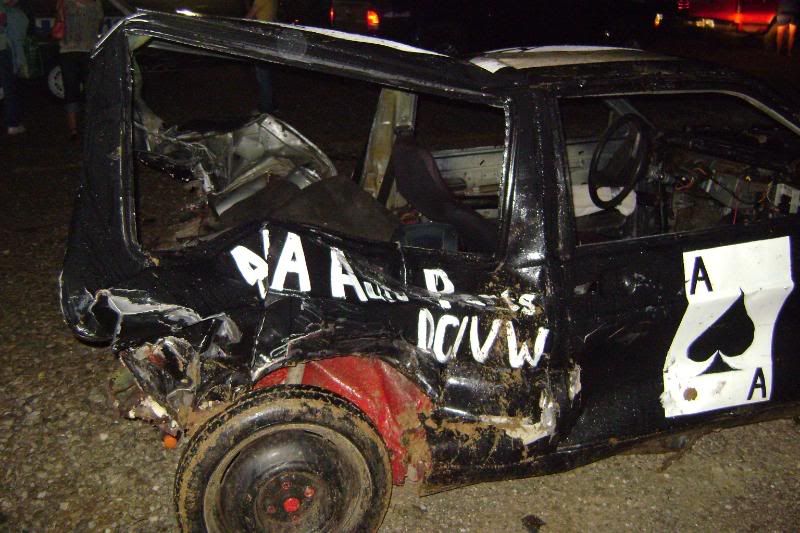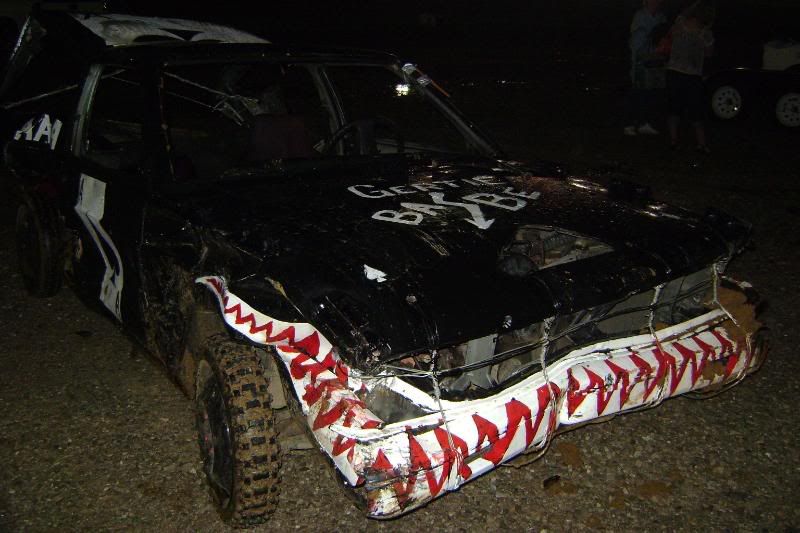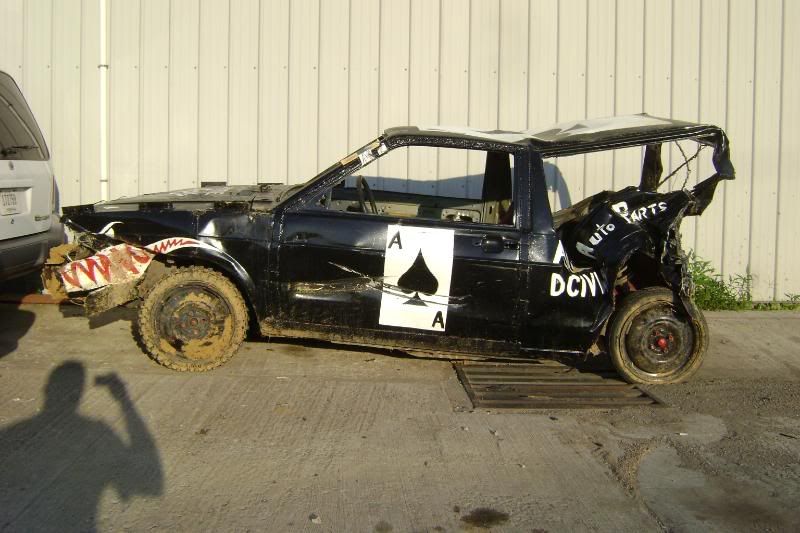 This car has been a trooper, and simply refuses to die. I'm going to try one more time, and if it's still running after that, I may just have to give up.