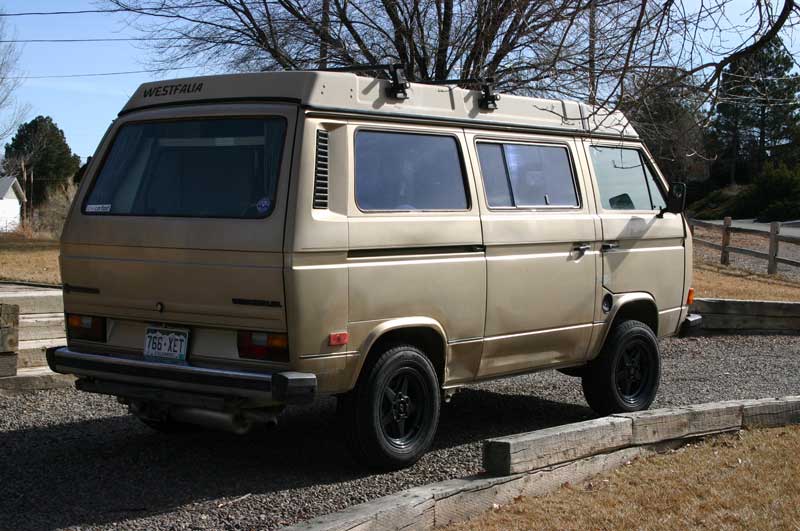 I've been driving the Westy to work the last couple of days, and I have to say - I don't think I've ever driven a vehicle that was so up-front about weight transfer and tire loading. Not just lateral weight transfer - that part's pretty obvious just to look at it - but diagonal and longitudinal. It's got fairly long travel suspension and you're sitting on top of the front wheels, so any fore/aft transfer is converted directly into vertical motion of your butt.
You can really feel it load up the front wheel on corner entry, and when you get on the gas at the apex you're treated to a very clear feeling of the outside rear taking the load. There's a diagonal expansion strip mid-corner on a bridge on my way to work that underlines some really interesting dynamics. You don't feel it in normal cars, but it's still going on.
Plus, of course, you have to be super-smooth to keep that high CG and soft, tall suspension from getting all sketched out. It's a great way to teach "slow hands". I think there are a lot of transferable skills here.
Plus, if you pulse the brakes at the right frequency coming up to a stop, you can get it pogoing really nicely