I've upgraded the front and rear sway bars on my X-Type and it has been a hassle trying to find solutions that work. For instance I keep breaking the rear sway bar end links.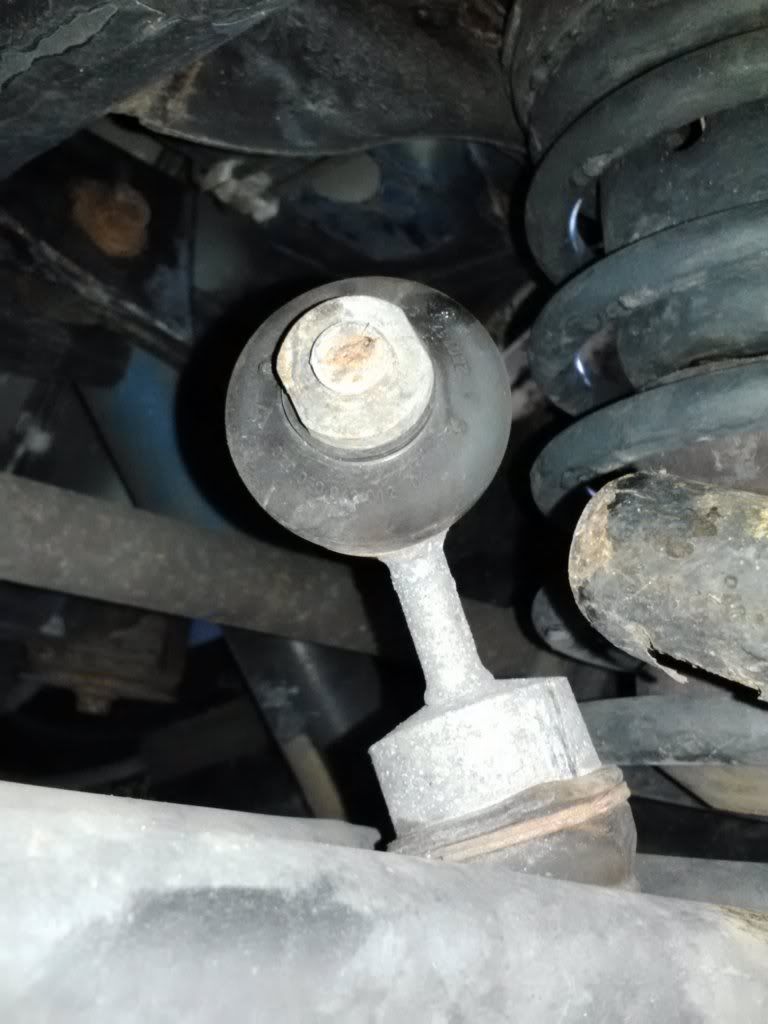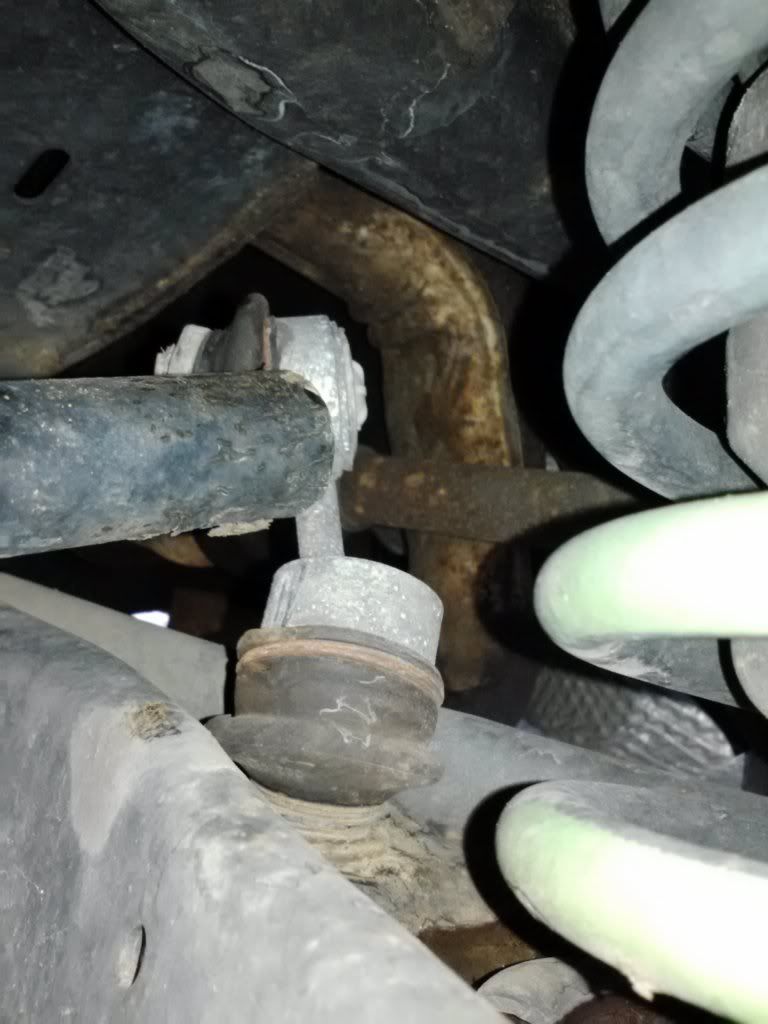 I apologize for not getting a front shot but the car was on the ground and it's hard wrangling my hand around the front. I can try again later if anybody wants to see the front.
For comparison's sake here's a picture of the stock end link:

I've broken the endlink in two places, where on of the threaded ends threads into the end of the sway bar (seems like a small diameter to be threaded into the end of a sway bar - might be part of my problem) and the short section that is welded in between the two round ends. I'm guessing this is a combination of too much resistance to flex from the upgraded sway bars (factory rear was measured at 447 lbs/in deflection versus the upgraded bars at 831 lbs/in deflection...). Questions are, what IS causing this and how do I correct it? Hotlinked pictures or links would help immensely but I'll listen to any advice you have to give.