About 11 years ago, before you had to own skinny jeans to ride a cafe style bike, I bought an old ratty 750 and made it into a sweet cafe racer.
When I got it the poor thing had been covered in leather everywhere...the seats, fenders, even the turn signals!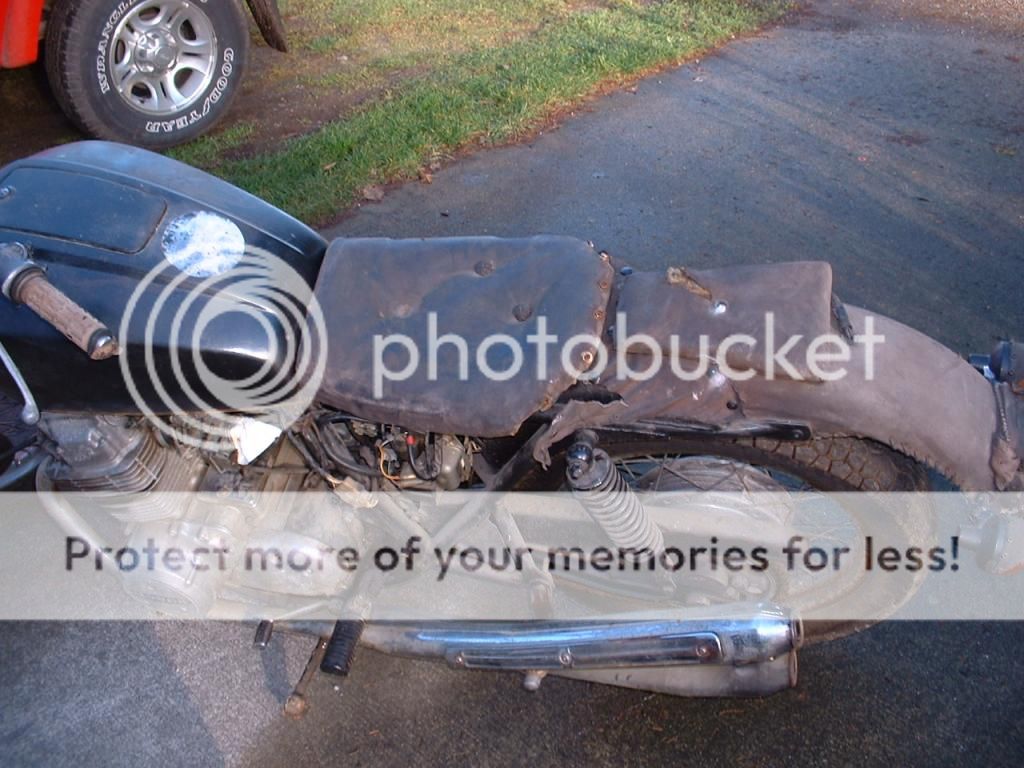 With a bit of work I turned it into this:
I added an early tank, fairing, Kirker 4-1 exhaust and had it painted up really nice in British racing green. I rode it around college for a few years. My girlfriend (now wife) thought I was hot E36 M3 on that thing. I sold it to fund another project about 9 years ago and have regretted it ever since.
I was telling a coworker about it last week and he told me his uncle has an old 750 that he is looking to sell. Needs a little work, but the price is right.
The igntion switch is bypassed because it's gummed up, it has a later style tank which is a bit longer and doesn't fit with the stock seat. Starts right up and runs great though. It even has new tires.
Add a cafe seat and some paint and she'll be good to go!
Now I just have to work on the wife....
Anybody else on here cafe or SOHC CB750 fans?