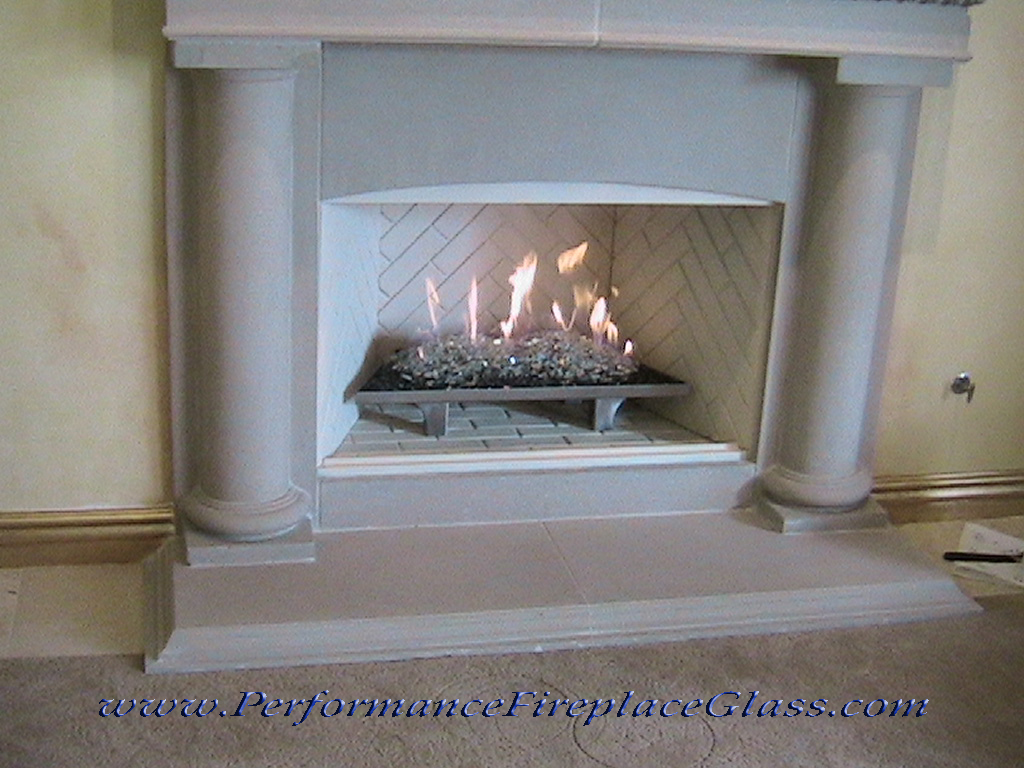 Does anyone know the theory behind these things. Actually I want to know how to do it without spending $500-$1,000 per fireplace.
The gas burner is buried down in the bottom of a pile of shattered glass or lava rock and the fire burns ABOVE the pretty glass material and it doesn't soot up the fireplace. The fireplace stays a showplace all year round and doesn't require cleaning.
Why doesn't it burn back into the glass or lava?
The only clue I have is that one person told me that the deeper the burner is buried the better the oxygen will mix with the gas. This particular fireplace has a S.S. tray or container to hold the burner but most just place the material in the fireplace. There is a very limited thickness of decorative material covering the burner in the one in the pic.
So is it a style of burner or is it the fact that the gas permeates up through the glass mixing with the air.
I have the material to do the decorative material, but before I soot up a virgin fireplace I want to be sure I've got it right.