These are my screwdrivers. All of them that I can find anyway.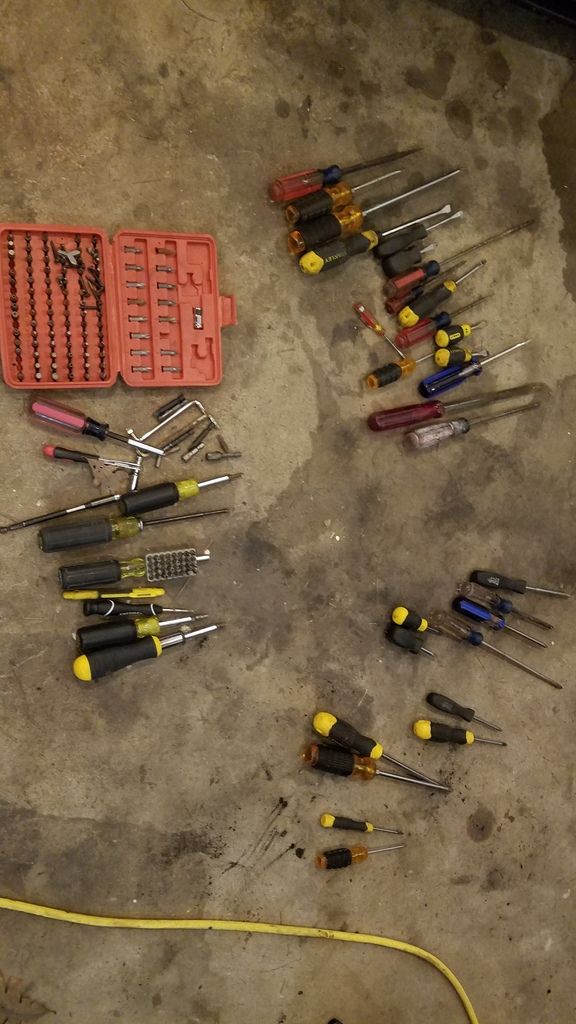 It's a combination of Craftsman that I got in highschool, Harbor Freight that I got in a big box of stuff, random ones that I don't know the origin of, and a few that I have bought. Most of the phillips (including all of the #2 I think) are rounded. I think every flat blade has been asked to do very bad things and shows it. All of them, aside from two multi bit ones that I keep in the house, are dirty enough that Mrs. Deuce won't touch them.
My gut response upon seeing them all laid out is to throw away everything with a fixed blade, but I think I'll miss the flat blades for very bad things even though I finally got a set of actual pry bars from Harbor Freight.
I love my Klein power bit handle with the #2 blade, but don't like it as much with the magnetic bit holder. I'm contemplating getting a full set of 3-6 inch phillips and flat blades for that handle, throwing everything else in a box and seeing how it goes.
I've got a bit of Christmas money here, help me out.