At 2:34 this morning my phone started blowing up with calls and alerts from the security system in the shop. I managed to shake my head clear enough to understand what was going on and hotfooted it to the building. The alerts indicated a intrusion via the southwest bay door. By the time I arrived the fire department was on scene and I found this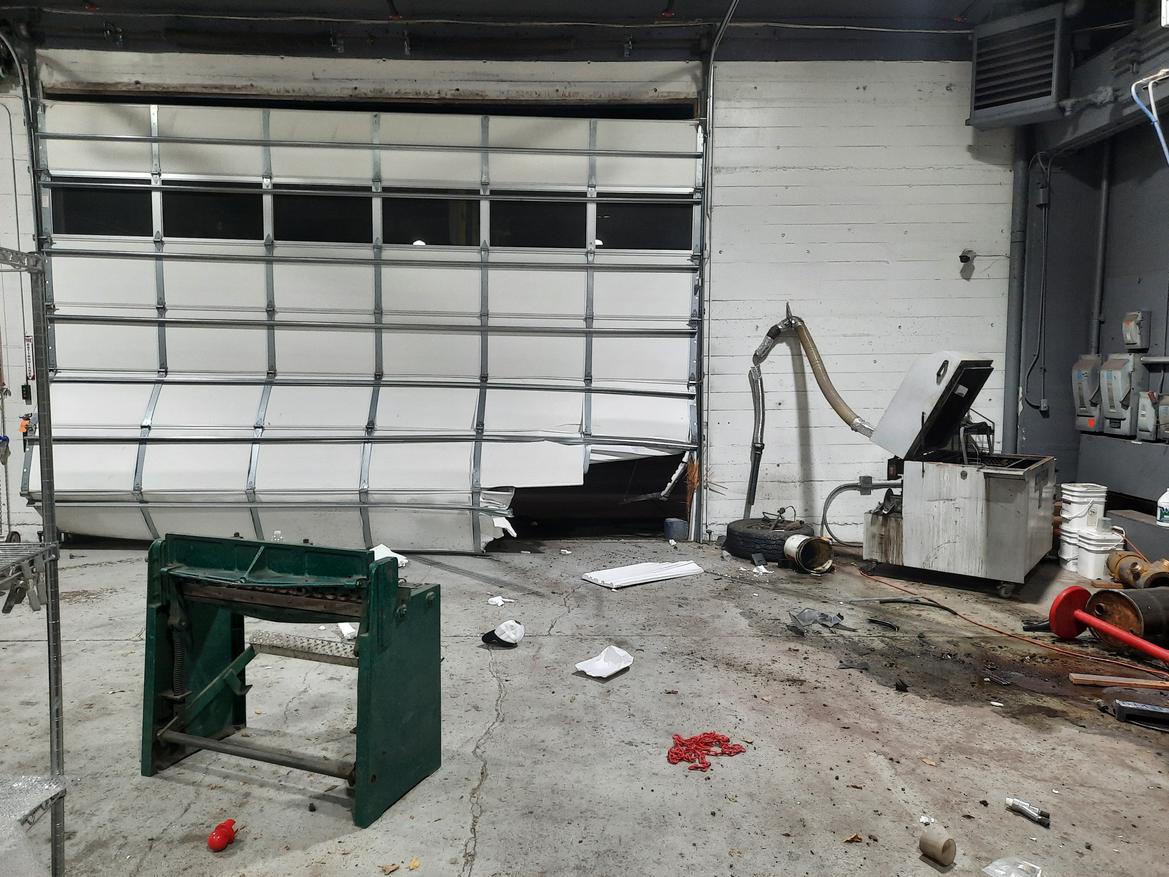 Oh something came in all right. That parts washer on the right holds 350 gallons and weighs about 1000lbs dry. The sandblast cabinet was moved 15 feet and the $10k vapor blasting machine was punted an equal distance. I spotted the license plate on the ground first and thought, at least we have some identifying material and then I noticed this bit against the wall
We all said "Well, they couldn't have made it far without this".
Cops were called, photographs taken, the bay door company was contacted. 45 minutes later the cops send me this photo.
Drunk dude parked at his apartment complex like nothing was wrong. How far did he make it? 2.2 miles!
We are working on getting the videos off our CCTV system. He overcooked the turn onto the street, fishtailed and blasted through the bay door. The interior video shows a passenger jump out and bolt. The driver took a good 5 tries to get out of the building
We were extremely lucky that I had to move a bunch of cars around before I left. Earlier in the day there was a Citroen SM, a 34 MG PA and a freshly restored MG TD right in front of the bay door.
For reference this is what that corner of the shop usually looks like
Updates as they come in. I need to go get some coffee