Hey GRM, it's been about 5 years since I played around in these parts. A LOT has changed. I'll try to recap what's happened since then, in brief. You know, if you care.

So, I was working at Stoddard as a Porsche parts dude for a long time, and they moved me to Reno, NV, where I still live. For about ten years I've been writing nights and weekends, and in January of 2017 I moved to writing full time when I got a gig writing for TheDrive. That relationship slowly fizzled out, but I was hired as a regular freelance contributor to Jalopnik last October. I write there every Sunday, and recently got pulled to weekdays where I cover the night shift on Monday, Tuesday, and every other Wednesday.
Perhaps more important for you folks, and definitely for me, I co-founded a really cool car show called Radwood. We were inspired by the wildness that goes on at Goodwood, both the Festival of Speed and the Revival. They have the 50s and 60s covered, so we decided for a few reasons to cover the 80s and 90s. We're in America, and what's more American than the brash and bright colors of the rad era? It's been a little over a year since our first show (about 150 cars), and we recently had our second San Francisco show (about 600 cars and 5000 people). A couple weeks ago, we were a part of that Gridlife Festival thing - GRM coverage here -> https://grassrootsmotorsports.com/articles/life-grid-2018/ We're currently planning our Philadelphia show on October 14th, and our Los Angeles show on December 1.
So now, the project cars! Things have progressed in this arena, as moving to a nice climate is a great way to have more time to work on stuff and more time to drive them. Ohio and Michigan is terrible.

1995 Audi S6
This dumb beast has been lifted 7 inches from when I first bought it (it was on 2-inch lowering springs before), and fitted with OZ Racing rally wheels and BFG K02 tires. It's ridiculously bad, but so much fun at the same time. It has more overall ground clearance than a stock Jeep Wrangler Rubicon. I love it.
1976 Porsche 912E
I bought this car non-running from a friend when he needed the garage space. It needed the fuel drained out and a new fuel pump relay to run. I've driven it several thousand miles in the last two years, including a 7000-mile cross-country road trip.
1997 Porsche Boxster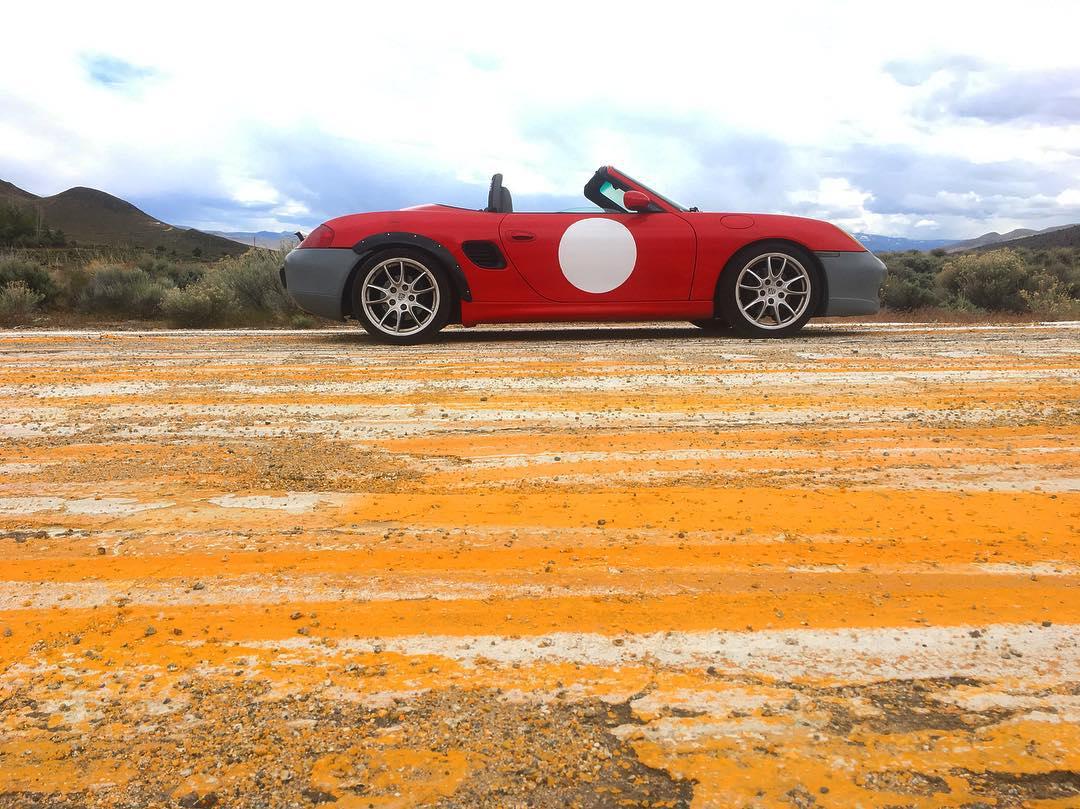 This is a 2.5-liter 5-speed base model car that I bought a few years ago. Someone hit me in a parking lot and smashed up the bumper. Their insurance paid almost what I bought the car for, and I fixed it myself, so I basically had a free car at that point. I have some REALLY dumb ideas for where this project is going to go.
I'm heading to LA to pick up a non-running Porsche 924S this weekend that I'm going to swap a VW 1.8T into as a track car. And the Radwood co-founders bought a 1984 944 Euro-spec to share. And I'm working out a deal with my little brother to buy his 1986 Fox Mustang. I grew up a Ford kid, so it's kind of funny that I ended up with a stable full of Euro cars.
Since I was last on the forums I got married, bought a house, and have eaten metric tonnes of pineapple-topped pizza.

So, what have I missed? Is ignore still a thing?