My wife and I have owned our house for over 12 years now, and we're finally to the point where we need to either renovate the place or move elsewhere. We're leaning about 90% toward renovation, due to cost, bang for the buck, and the fact that we like our area/town. Right now, I have a small detached one-car garage that's still standing but needs some serious help. Part of the renovation is fixing that up, but one of the things we've been tossing out there is adding a 2nd backyard shop, that way all the car project/workshop stuff can live in there and the wife can use the original garage for her car. The most cost effective (and easiest) way of doing this is erecting a metal building. The only caveat is we have wetlands behind us, so the structure needs to be 25ft away from them due to the conservation rules in my area. Should be doable.

Right now, we have a shed back there.





Here's an EXPERT rendering of a garage back there:



In all seriousness, I'm hoping to pour a slab (not sure on the dimensions yet) at some point after the house is done and add either an oversized one car or a 2 car with a small work area. Something like one of these: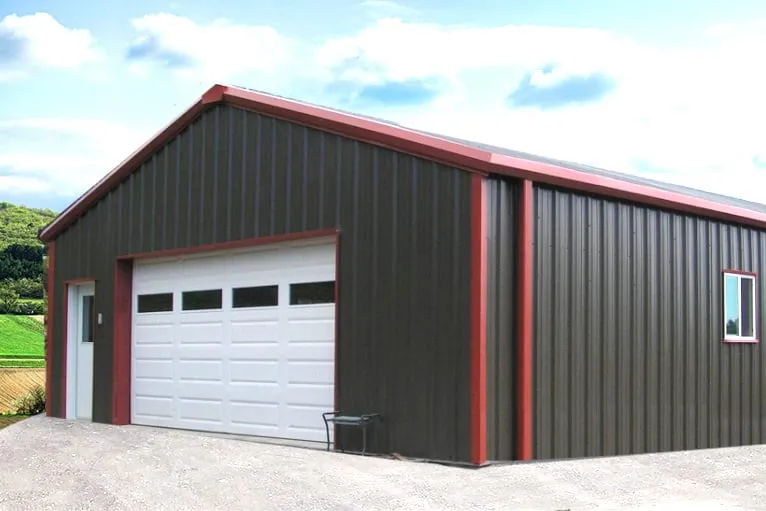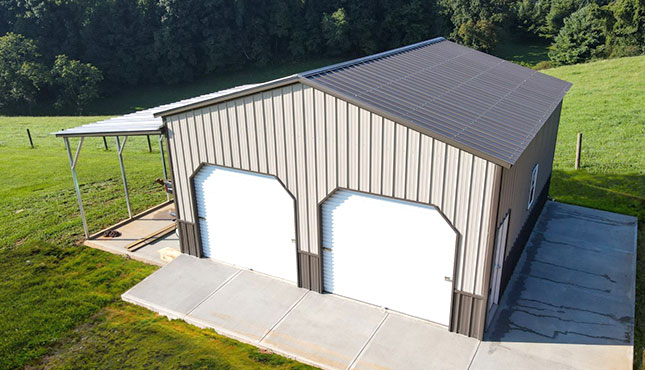 Since you guys know everything, I'd love to hear from some folks that have one of these things. Any drawbacks to the metal garages? Any good places/vendors to buy one from? Any tips/tricks once it's set up?