I've decided it is time to move along on this stalled project. I purchased it non-running with mystery electrical issue, complete spare wiring harness, and ratty bodywork. The pump would run when powered directly, and bike would sputter and run briefly on starting fluid, but pump wouldn't prime when keying on. I started disassembly and troubleshooting until I found a crack in the frame, at which point I decided I'm throwing in the towel. Located in Portland, Oregon, USA. Willing to ship; you pay shipping cost.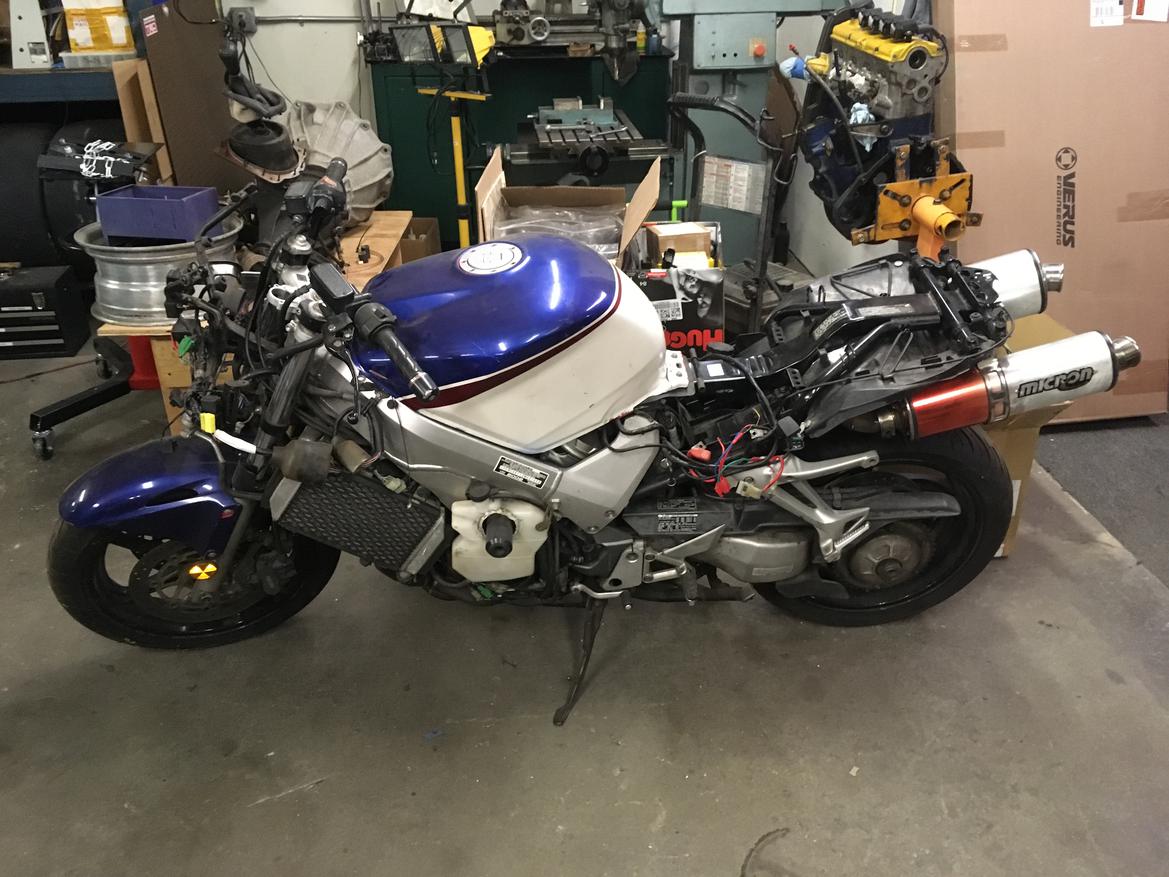 2002 non-ABS RC46. Rough respray to the RWB Anniversary colors. Aftermarket exhaust. Taller cracked windscreen has been replaced with a stocker that isn't in the photos. The Sargent seat in the first photo is also already sold, but I have a stock one available. If someone wants to take the whole thing, I can source some stock bars to help with moving and transport.
Asking $1000 for the whole shebang (I have a title) open to offers.
Willing to consider parting it out sell individual parts, or package deals, but want to see if anyone wants the whole thing for parts first. I have everything except chain and helibars, which are both already gone. I have mirrors even though they aren't in the photo. I think it was at 37,000ish miles, but might be off a bit as that is from memory. Can provide more detailed photos of specific parts upon request. Upper fairing is cracked, and every panel has some sort of scuffs, cracks, dents or peeling paint, but lots of the mechanical parts are good.