...or as an alternative title, How to use a Non-PS4 wheel with PS4 to Avoid Dropping a Ton of Money.
Well I have a PS4 and a PC. For my PC I have a driving wheel, the Logitec Momo Force Feedback Wheel. (Yes its old. I'm old. I have had this thing for like 10 years, and I like the feel of the wheel. It is a gear reduced motor drive and is solid. No belts)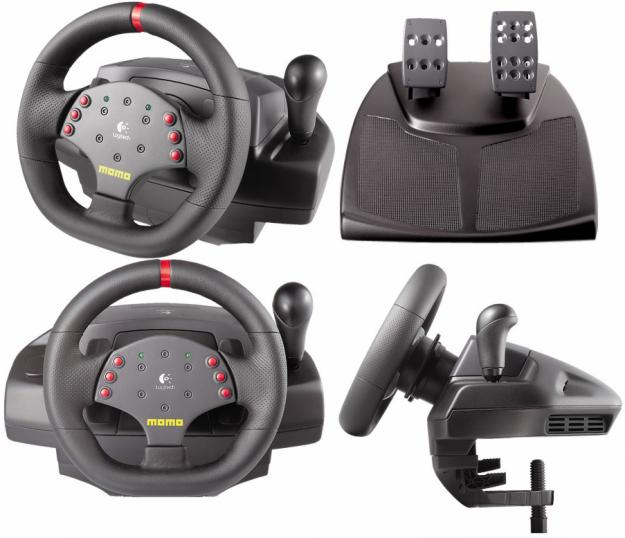 It was bloody expensive then, and new wheels haven't got any cheaper.
The new for PS4 and PC Logitech G29 (one of the few decent supported wheels for the PS4) is the Easy button personified. But it's expensive. Like a G29 with no shifter is more than a PS4 is right now ($299 vs $249) expensive.
That's crap.
Enter the world of aftermarket controller converters.
I found the Titan One and soon to be Titan Two.
This is the second easiest button to smash being it is almost completely plug and download drivers and play.
But being the epic El Cheapo, I am not paying $50 to $100 for an adaptor for my wheel. (not to mention a rediculous shipping charge! Where is this thing coming from Perth, Australia??? (The furthest city with more than 100k people away from me))
Enter the GIMX (Game Input MultipleXer or Game Input MatriX)!
So I need two chips, (don't have, but I found a short and cheaper cut) some USB cables, (do have, or do I?) a PC or Raspberry Pi, (I have both, one will be donated by my youngest mini-me for short-term use) and the willingness to follow YouTube and written instruction to say down with the over-priced man!
I will post all the gory details on here as they unfold. Stay tuned.