May 12, 2017 8:00 a.m.
In reply to ae86andkp61:
Sweet Bandit, it's like my B600's Mini Me

May 17, 2017 9:06 a.m.
I'll second pres589's suggestion of the sv650. I own a curvy 01 SV and it sounds good, has plenty of torques, and has over 42,000 miles on it. The other advantages, are its light weight, and how narrow it is which helps garage space.
May 17, 2017 9:42 a.m.
What about the new Yamaha R3? It might fit the bill except being only 2 cylinders. It is likely the most rev happy, small displacement bike out now. But it doesn't have the styling. I wouldn't be surprised if they did an FZ-03 soon.
May 19, 2017 6:26 p.m.
Fzr400?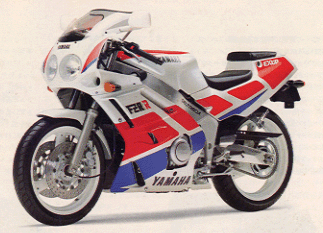 May 20, 2017 9:18 a.m.
Define how retro. Classic UJM retro? Brit bike look? 80's sport bike?
June 19, 2017 8:05 p.m.
sesto elemento has hit an FZR400 outa da park!!!

June 22, 2017 1:47 p.m.
jstand wrote: A Seca II might not check all the boxes, but could be a good starting point:
I had one.... Not high revving, and not fast.... :/
June 22, 2017 3:24 p.m.
You'll need to log in to post.
Also on Classic Motorsports