I'll preface this on a sad note. A recent but enthusiastic friend of the Great Lakes Divisions' rallycrossing community, and even points beyond, passed earlier this month. Bob did his first rallycross a few years ago and was insta-hooked, and made it to basically every rallycross possible in Ohio, Michigan, Virginia, and other places. He ran his STX spec WRX, on autocross suspension, then upgraded to rallycross-friendly suspension and wheels/tires, and when swapping tires got to be a bit much for him, he switched to running his winter car Acura in SA.
I have been in a bit of a slump. My RX-7 has been broken for a long time and I've completely lost motivation. What used to be simple goals feel like insurmountable walls. After Bob died and the next regional was dedicated to his memory, I said screw it, aired up the rally tires, hitched the trailer to the Volvo, and went down there and had fun as #1 goal. It was fun and it felt good. In a week's time was the GLDiv Challenge at I-96 Speedway in Lake Odessa, Michigan. Schemes were laid. I have a pet theory on tire choice for running at Detroit Region's circle track venues and a set of high performance summer tires were placed on order and installed at first opportunity, and some little niggling maintenance bits that the Volvo needed were addressed, like grease in the CV joints. I was Going To Do This.
Left home at 5:20am Saturday morning, just before dawn.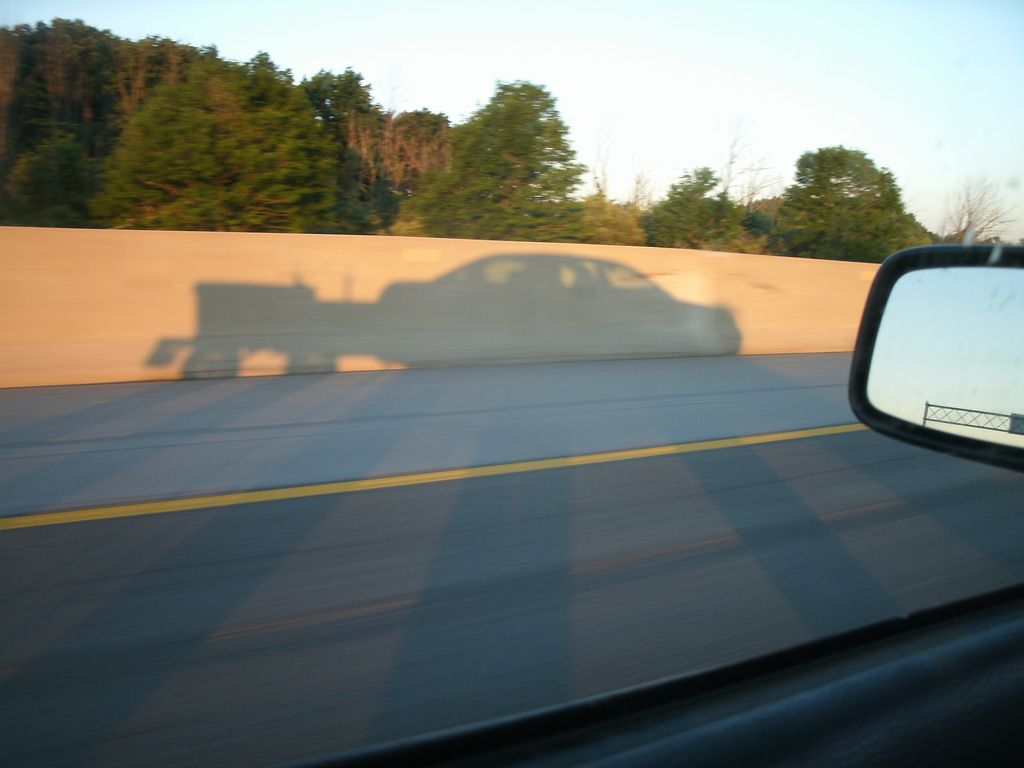 Got to the site at 9:20, one of the first people I saw was Bee Thao. A rallycrosser from Oklahoma is generally the last person I'd expect to see in Michigan... but if any were to be seen, it would probably be Bee, since he basically drives his Miata or dolly-tows it behind his Mazda5 to just about every championship event everywhere. Hardcore.
Caught up with a bunch of the Michigan folks I haven't seen in forever, and some of the Ohio folks I haven't seen in forever. I neglected to bring enough cash with me to get home (Ohio turnpike tolls go way up if you have a trailer) so I couldn't afford any test runs, but I was gifted a pair of runs by Z.B. and these proved to be important because between the new rear shocks and springs and the extra grip of the tires, I had a serious snap oversteer problem with transitions. Was pondering this with Bee during the lunch break and he offered some suspension tuning advice that turned out to be perfect. The snap oversteer was gone, and when it did oversteer it was extremely controllable. I could do fun things like ride the ABS into a corner, which rotated the car nicely as long as I was smooth with the steering. A problem I am still trying to overcome, but hey, it's easy to work with if it's the only thing you have to think about at the moment.
https://www.youtube.com/embed/VHXHMKnEcyo
Time for the saturday night beer and bullE36 M3 session. WAY too much for me to possibly be able to recall, but it was all good fun. Many stories told, logs burnt, and beers emptied.
Sunday was more rallycrossin', with a time constraint because a storm was imminent. My group got the water truck halfway through for some reason but this wasn't enough to unlock my PF stranglehold and I won Sunday's regional as well.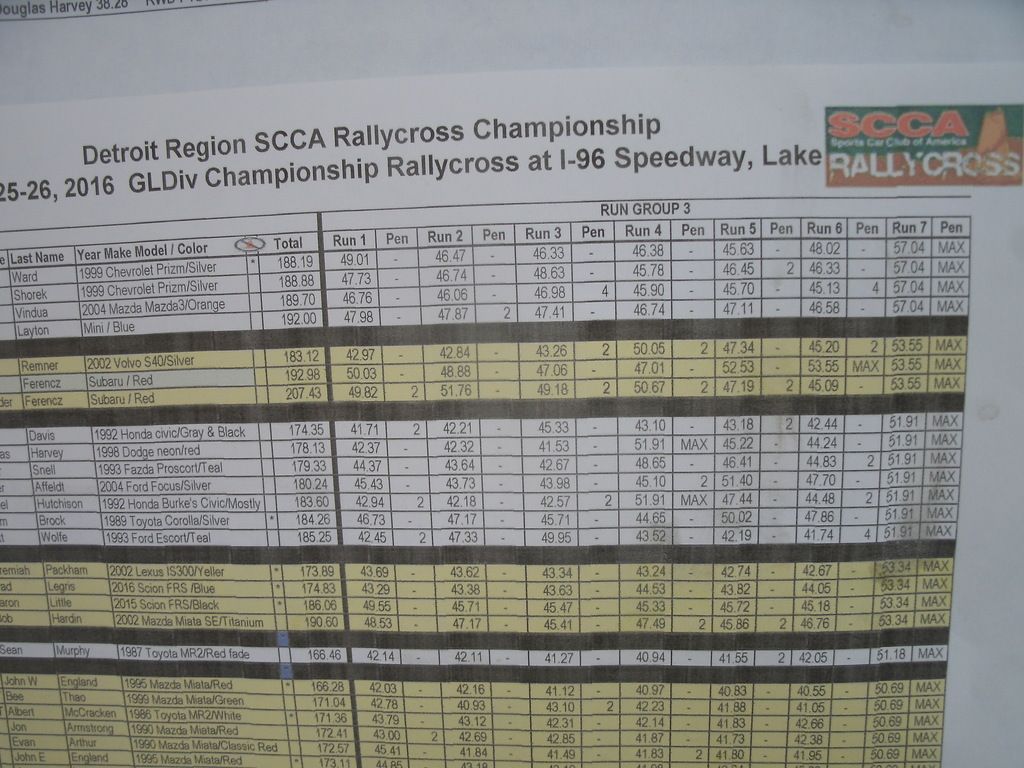 By default this meant that I won the GLDiv RallyCross Championship in a turbo 4-cylinder on high performance summer tires for the second year in a row. Mod Rear last year, Prepared Front this year. Maybe I can persuade ZB to let me drive his STi in Stock All next year and I can collect all three drivetrain layouts in all three levels of prep. (He won SA this year. On UHP summer tires.) The trophies are not as awesome as the one I got last year so I didn't scan them.
After the rallycross is when the REAL adventure began...