Tomorrow I'm heading to northern PA to do some Jeepin' in the mountains with a couple hundred of my closest friends. I'm heading to the Jeep Jamboree.
I've owned lots of Jeeps, but currently don't have one. Work is sending me there in THEIR six-figure Jeep to bash around for a few days. I'm leaving in the AM, but the wheeling doesn't start 'till Friday. I'll post pics as I can, hopefully each night. Maybe some videos too.
Here's the Jeep, sitting next to my lowered Volvo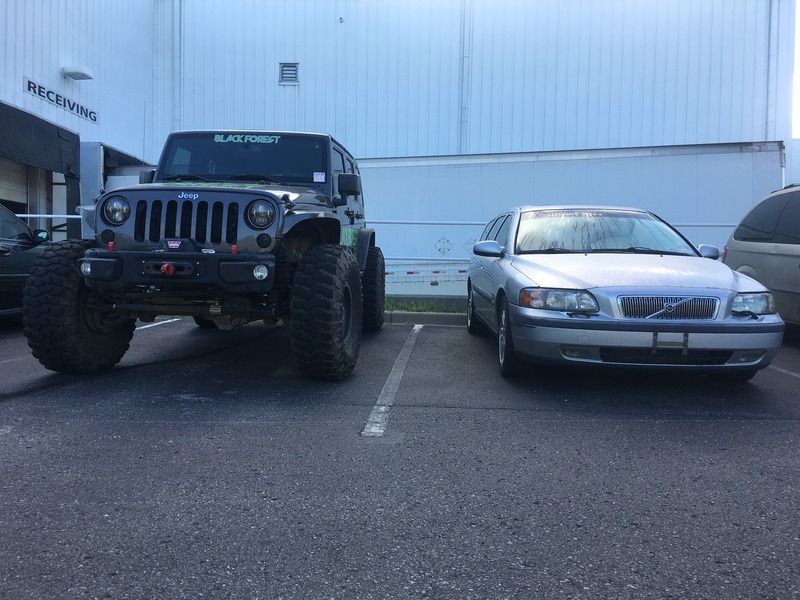 That's a 4-door Jeep, sitting on 40" tires bolted to Dana 60's with Eaton electric lockers in both ends. The long-arm suspension rides amazing, almost as well as the Grand Wagoneer I had many moons ago.
Here's the beast loaded up.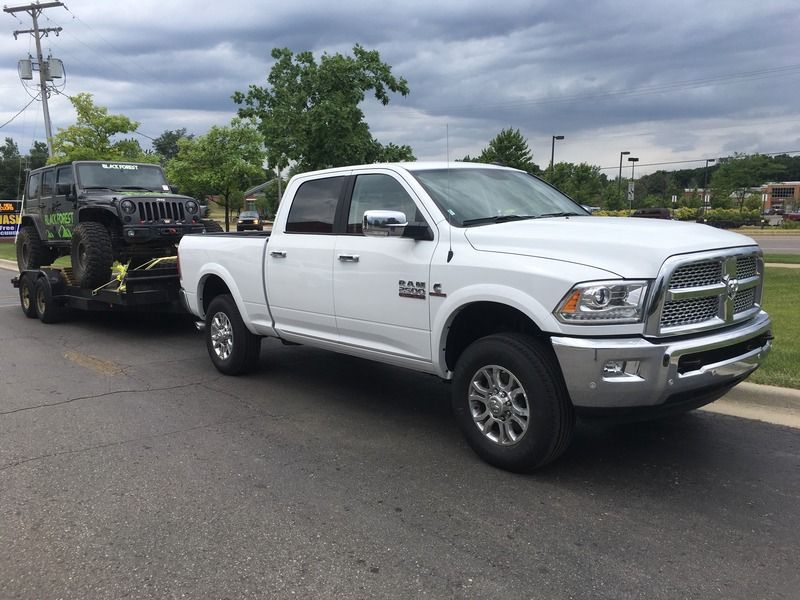 That Cummins pulls incredibly well, can't wait to put some miles under it and see what kind of fuel economy I can get.
Here's a shot of the Jeep in action, on a trip to Moab that I had to turn down.