Sponsored Content Presented by Fantasy Junction.
Founded in the mid-1950s, Elva made a name for itself by making open-top sports racers, often competing directly with—and often beating—cars from the likes of Lotus on the track. The first of these Elva cars, the Mk I, was built using parts from Standard and Ford, with a body made of fiberglass.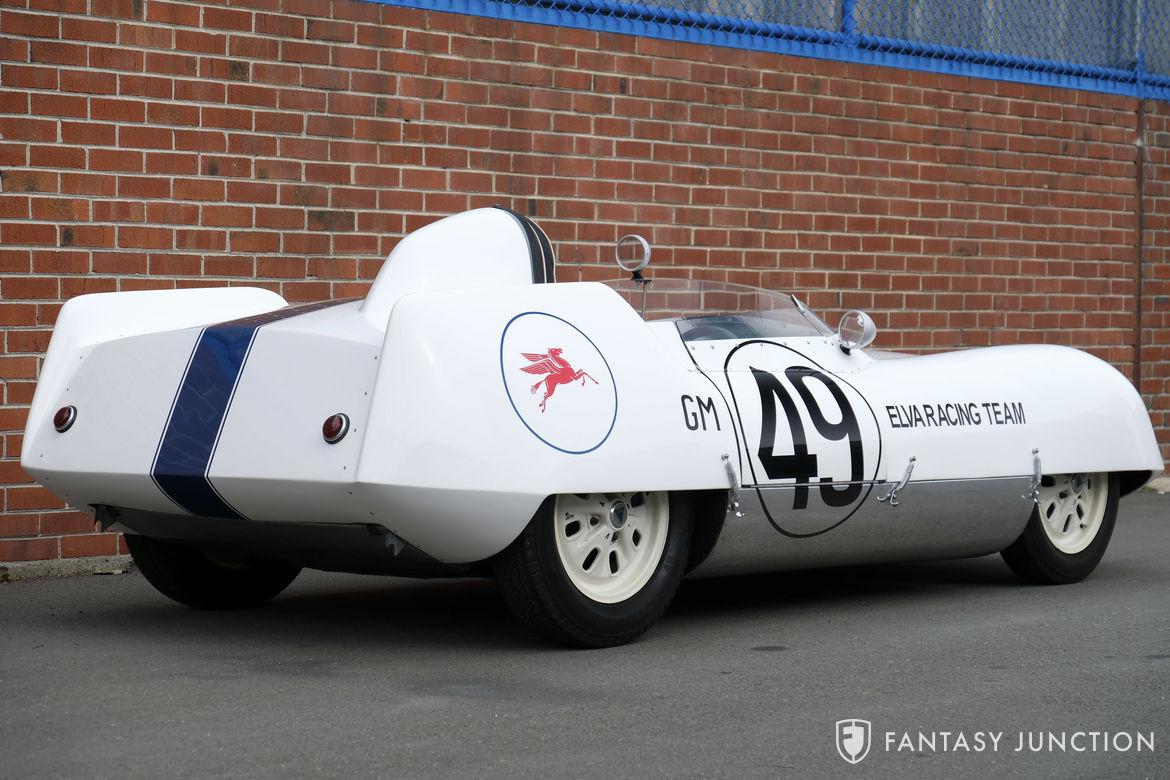 This 1959 Elva Mk IV, however, is a later model (not too much unlike our own Elva Mk VI project car) that featured a fully independent suspension setup, a tubular space-frame chassis and the engine—now a unit from Coventry Climax unit—mounted closer to the middle of the car.
In particular, this Elva was a factory-backed car that won second in its class at its first outing at the 1959 12 Hours of Sebring. Other highlights include back-to-back podium finishes at Regional Lawrenceville, Wilmont, in 1959 and 1960.
Currently reported to be "properly prepared for vintage racing," the Mk IV is finished in the number 49 livery that it was wearing when it raced at Sebring. Overall, the seller notes that the car appears very clean and well maintained. As well, the car's 1098cc engine is equipped with twin Weber carburetors and a "tuned exhaust."
Find this 1959 Elva Mk IV for sale through Fantasy Junction for $69,500, with a number of period photos, various spares and copies of documents that confirm the car's racing history included in the sale.
Comments
View comments on the CMS forums
You'll need to log in to post. Log in