Sponsored article presented by Fantasy Junction.
The Ferrari 328 shared many components with its predecessor, the 308, and received a few updates to the exterior styling and engine output.
Available in both hardtop GTB and semi-convertible-top GTS trims, the 328's 3.2-liter V8 is said to be capable of accelerating the car to 60 mph in under 6 seconds, with a top speed of over 160 mph.
This Ferrari 328 GTS was released for 1989, the final year of production for the model, and has reportedly covered only 10,000 miles in its 31 years. That calculates to a little over 322 miles per year.
As a late-model 328, the car is said to have come equipped with factory antilock brakes.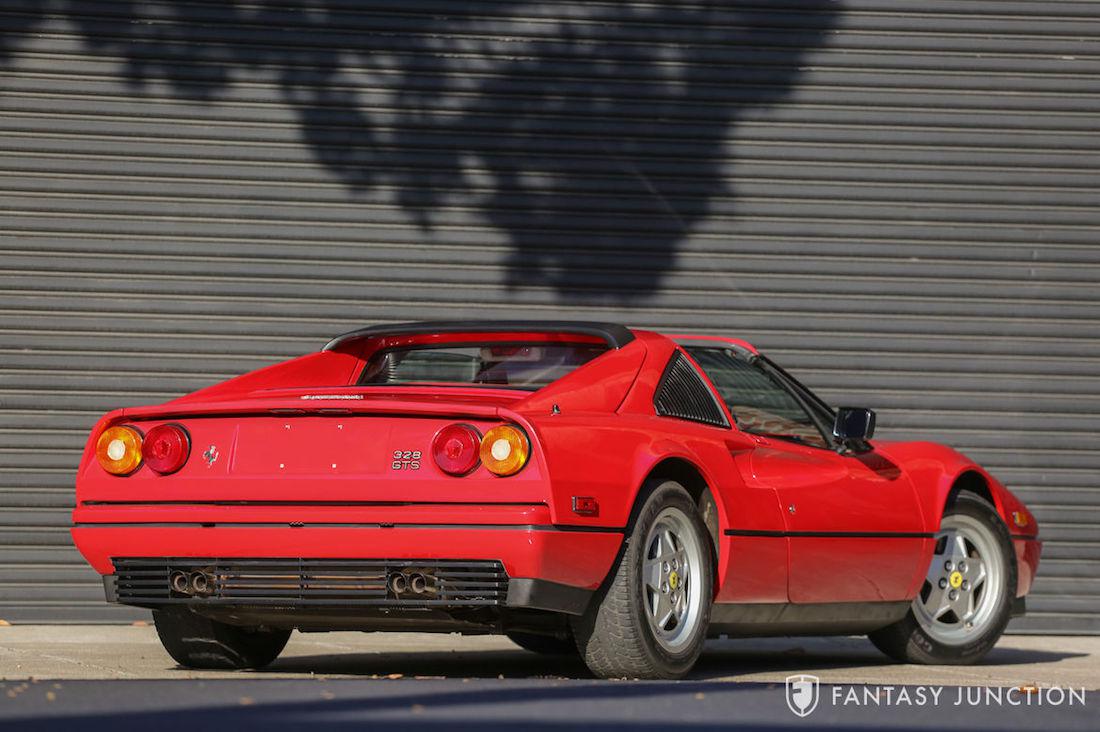 Included in the sale are multiple documents, including service receipts, dealer documentation and odometer discloser statements, as well as "various factory accessories."
Find this 1989 Ferrari GTS for sale at Fantasy Junction for $129,500.
Comments
View comments on the CMS forums
You'll need to log in to post. Log in