Sponsored Content Presented by Fantasy Junction.
The Dino is well known for being one of the few old-school Ferraris to not use a V12 powerplant, but there are a few other notable examples—like the Ferrari Monza.
As the story goes, Enzo noticed that some teams were succeeding on the track by using smaller, more lightweight cars powered by four-cylinder engines, so he assigned engineer Aurelio Lampredi to build a four-cylinder engine for Ferrari.
This 1954 Ferrari 500 Mondial is one of the earlier models to use Lampredi's 1984cc engine, and it's documented as winning at the Autodromo Nazionale di Monza in 1954 with driver Mike Hawthorn and co-driver Umberto Maglioli.
As was common for many Ferraris of this time, this car was returned to the factory, fitted with a new engine, and then sold as a new car to a customer here in the United States. The car then changed hands a number of times before it was acquired by the current seller. The previous owner, who had passed away, was said to have been methodical with the 500's restoration, "employing a range of Bay Area experts on specialized tasks."
The Mondial is reported to be in "excellent condition with beautiful paint and overall cosmetics," even if the car is representative of an "older but refined restoration."
Find this 1954 Ferrari 500 Mondial for sale through Fantasy Junction, with the price available upon application.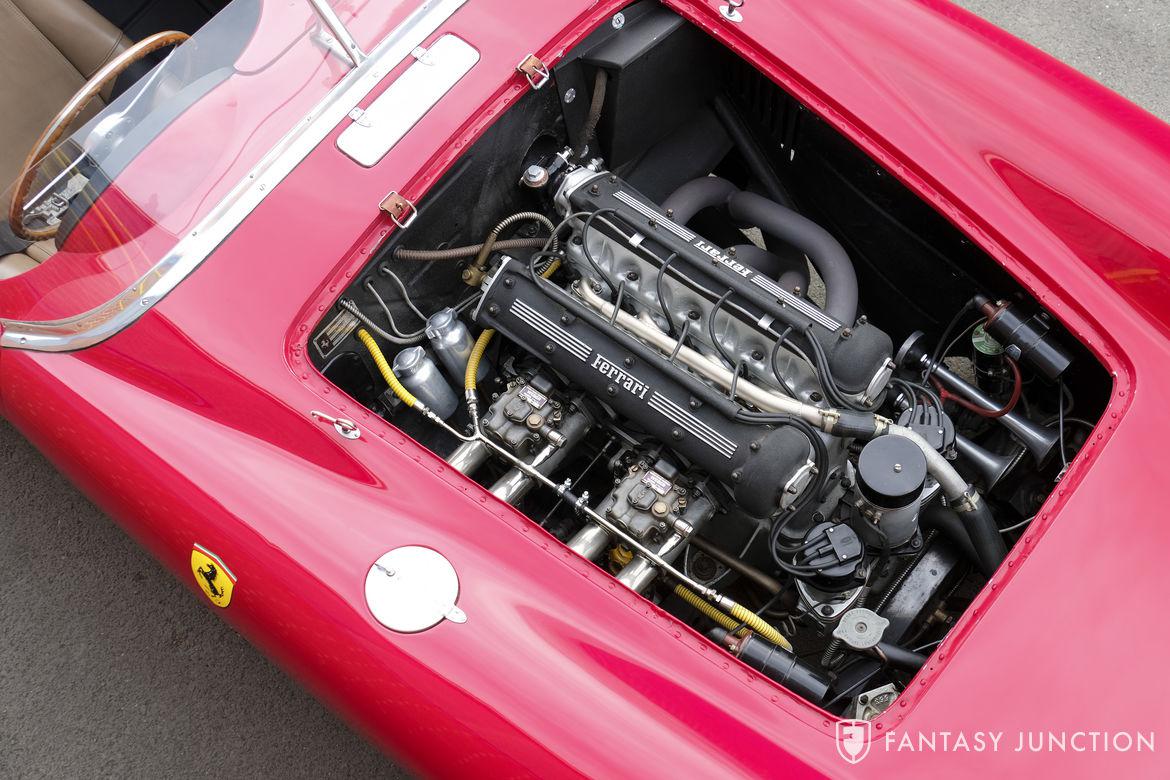 Comments
View comments on the CMS forums
You'll need to log in to post. Log in