Sponsored Content Presented by Fantasy Junction.
Positioned between the entry-level T and top trim S, the Porsche 911E had the best of both worlds, as it was powered by a mechanically fuel-injected 2.0-liter engine, though also featured some upmarket features like a leather-wrapped steering wheel, ventilated disc brakes and script on the engine lid.
This 1969 Porsche 911E is one such example, noted as featuring a number of major original components that includes the interior, engine, transmission and body panels.
Reported to have 70,489 miles on the odometer, this 911 comes finished in Ivory White, which was resprayed sometime in 1980.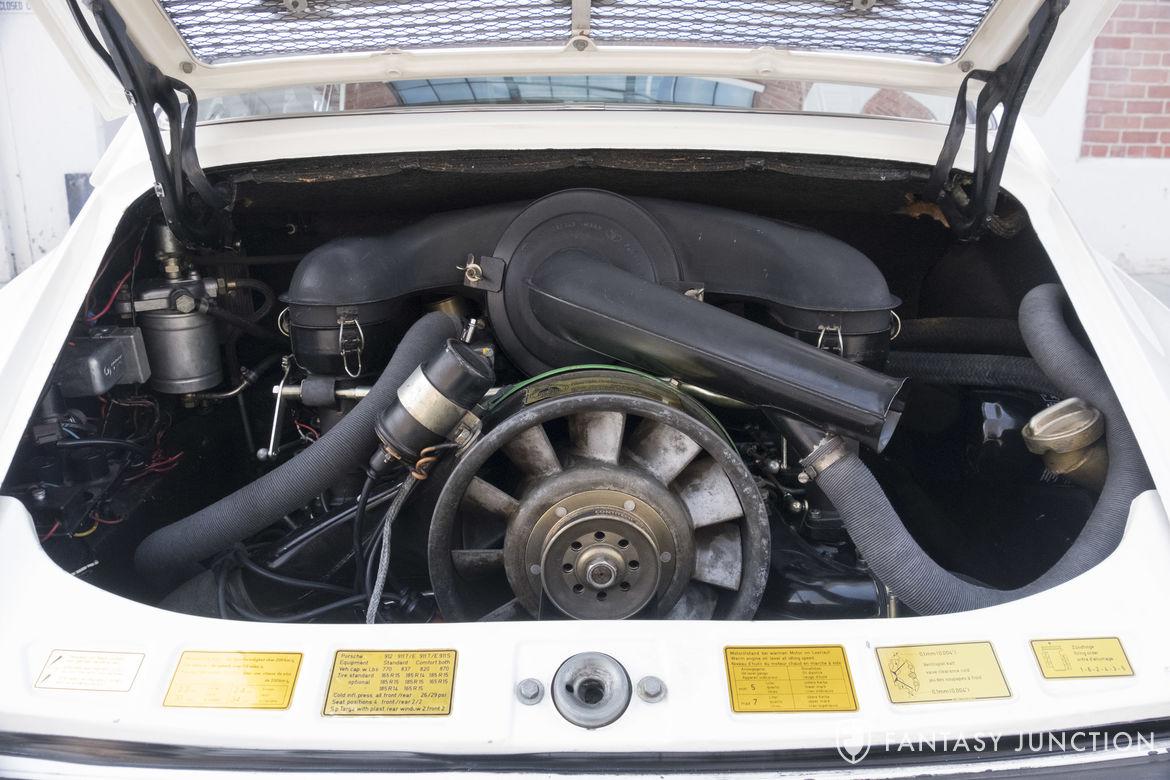 Available from Fantasy Junction through an upcoming Bring a Trailer auction, a certificate of authenticity, original owner's manual, maintenance record booklet and tool roll are all included in the sale of this 1969 Porsche 911E.
Comments
View comments on the CMS forums
You'll need to log in to post. Log in