Some 170 race cars–representing 14 unique classes–descended upon M1 Concourse in Pontiac, Michigan, for the second annual American Speed Festival September 29-October 2.
In addition to the vintage Indy cars, iconic Ferraris and numerous machines that help tell the story of Shelby American, Al Unser Jr. was reunited with the 1986 Domino's Pizza Shierson Racing Lola and Peter Brock got to drive one of the Shelbys he designed.
The second Checkered Flag Ball–which supports M1 Mobility, a program that helps provide transportation solutions to the City of Pontiac–was sold out.
Peter Brock was also honored during that evening as Master of Motorsports for his impact on the racing world.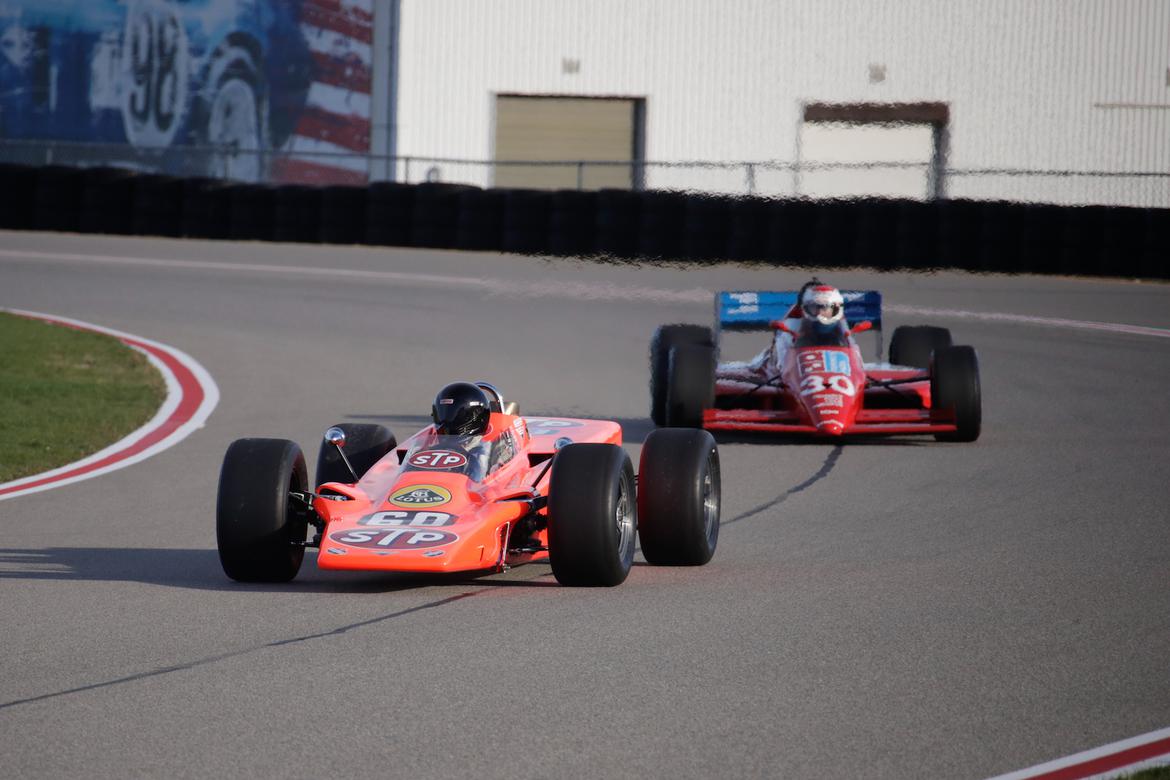 2022 Class Winners are as follows:
Class 1 Shelby / Cobra: 1965 Shelby

GT350

– Ken Costella

Class 2 Vintage Indy: 1970 Gurney Eagle – Chuck Jones

Class 3 Ferrari: 2019 488 Challenge Evo – Melissa Kozyra

Class 4 Endurance Sports Cars: 1988 Fabcar

GTP

– Dave Nikolas

Class 5 Feature Race Cars: 1989 Pontiac Grand Prix Mello Yello – Mike Haislet

Class 6 Super Cars: 2005 Ford

GT

-1 – Fred Calero
Class 7 Race Karts: 2022 UofM

SAE

– Michaela Fisk

Class 8 Pontiac Firebird: 1970 Pontiac Trans Am – Keith Knudsen

Class 9 Hot Rod / Customs: 1932 Ford 3-Window – Gordie Olsen

Class 10 Pony Cars: 1971 Ford Mustang Mach 1 – Howard Kay

Class 11 Muscle Cars: 1967 Chevrolet Corvette 427 – Ron Turner

Class 12 Modern Performance: 2016 Dodge Viper

ACR

– Marty Heitkamp

Class 13 Import Performance: 1978 Datsun 280z – Ari Katz

Class 14 American Classics: 1923 Duesenberg Model A Roadster – Peter Heydon

People's Choice Award: 2021 Ferrari Monza

SP1

– Lauren Mendelson
Car Selection Committee Award: 1964 Shelby Cobra 289

CSX

2203 – Ernie Nagamatsu

Chairman Award: 1965 Shelby Daytona Cobra Coupe – Charles Stringfellow

M1 Momentum Magazine Award: 1963 Shelby Cobra 289

CSX

2154 – Cobra Experience

David Hobbs Award: 1966 Jaguar E-Type Series 1 Roadster – Conrad Foster

Al Unser Jr. Award: 1957 Stingray –

GM

Heritage Center

Peter Brock Award: 1997 Shelby Can Am Peter Brock Prototype X3 – William Deary

A new award this year called the City of Pontiac Award went to Karen Breen for her 1978

GMC

Royale.
The 2023 American Speed Festival is set for September 29-October 1, 2023, and will once again return to M1 Concourse. Visit m1conourse.com for more information.
More like this
Comments
View comments on the CMS forums
You'll need to log in to post. Log in